A three-year-old was rushed to hospital after being bitted by an adder while walking his dogs.
Mason Jenkins, from north Wales, was with his dad Mefyn Jenkins, 39, in a field near Rhosneigr, Anglesey.
The dad said his son ran ahead of him, but ran back shortly after, with a "scratch" on his foot, to say he'd seen a snake.
"We called 999 and when the paramedic arrived Mason's tongue was swollen and his heart was racing, so he called for a back up ambulance."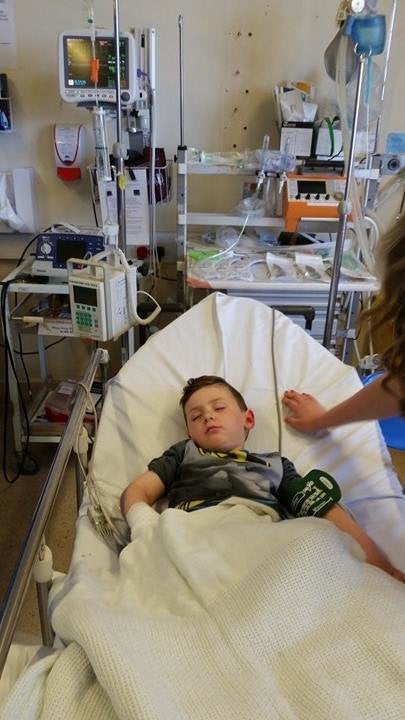 Jenkins said his son was crying and complaining that he felt sick because his stomach was hurting.
The dad said his son's lips also began to turn pale while on the way to Ysbyty Gwynedd hospital.
Mason was put on a drip and heart monitor. He spent five days in hospital and had two doses of anti-venom before he was able to be discharged.
"Seeing him on the drip and monitor was heartbreaking as he is so young but he was a very brave little boy, his mum stayed by his side the whole time," added Jenkins.
They said there could be a surge in the number of snake bites because of the current warm weather spell.
"Adders will never attack, but they will defend themselves.
"My advice would be to keep out of sand dunes, stay away from high-risk areas and don't touch them."
"No one has died from adder bite in Britain for over 20 years," the website states.
"With proper treatment, the worst effects are nausea and drowsiness, followed by severe swelling and bruising in the area of the bite.
"Most people who are bitten were handling the snake. Treat adders with respect and leave them alone."