The 'Someone Like You' singer, who is already mum to three-year-old Angelo, is currently in the middle of her 'Adele Live 2016' world tour.
According to The Mirror she told fans at a Nashville gig on Saturday 14 October: "My son is about to turn four very, very soon. I'm starting to get very emotional about it because I feel like once they turn four, they're not really your actual baby anymore.
"So my womb is starting to ache a little bit. It's like, 'Baby, baby, baby. Need a baby, need a baby'.
"I'm not pregnant. I won't get pregnant until the end of the tour."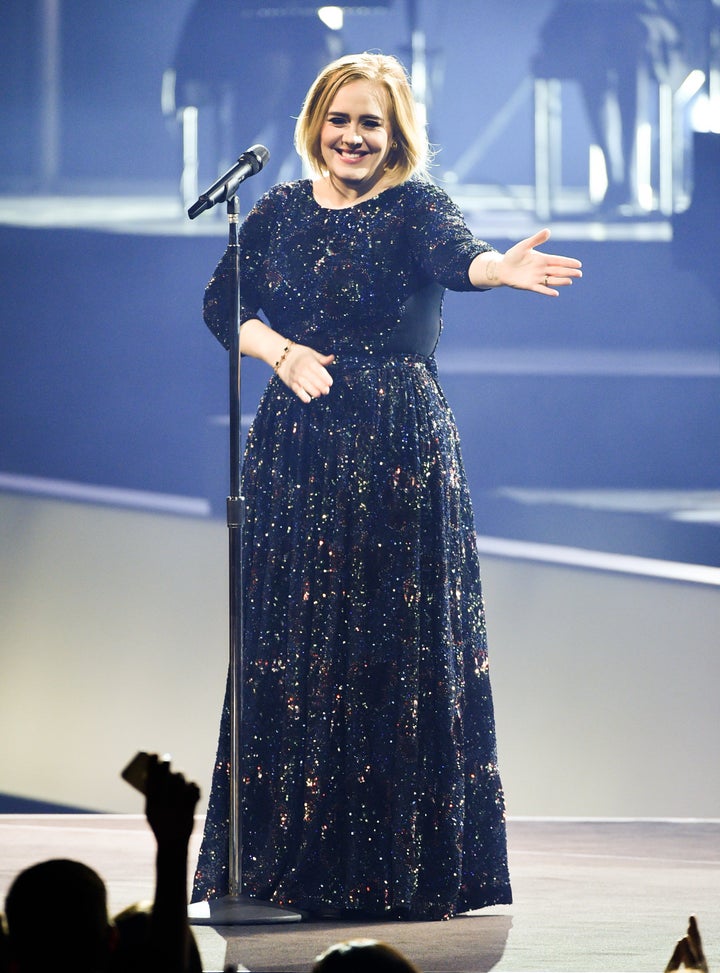 There have also been rumblings that this will be her last world tour for ten years, as she plans to stay closer to home while Angelo is in school.
An "insider" said: "He is the most important thing in her life. She has brought him everywhere with her on tour but as he is starting school next year, he won't be able to join her any more.
"Right now she is saying she won't do another massive world tour like the current one for another ten years."