An Air Algerie passenger jet declared a mid-air emergency while travelling to Marseilles and then disappeared from radar, according to reports.
Air Algerie flight AH1020 took off from the Algerian capital of Algiers on Saturday afternoon and was said to have declared an emergency soon after.
Radar tracking later showed the Boeing 737-600 plane turn around, heading over the Mediterranean towards Mahon.
The plane was then said to have vanished from radar.
However, experts have said aircraft do not show any activity under 17,000ft on this particular flight path.
The last recorded altitude of the plane was some 7,000 meters, MailOnline reported.
The Planefinder.net website was unable to locate the plane, stating the plane's status is "unknown".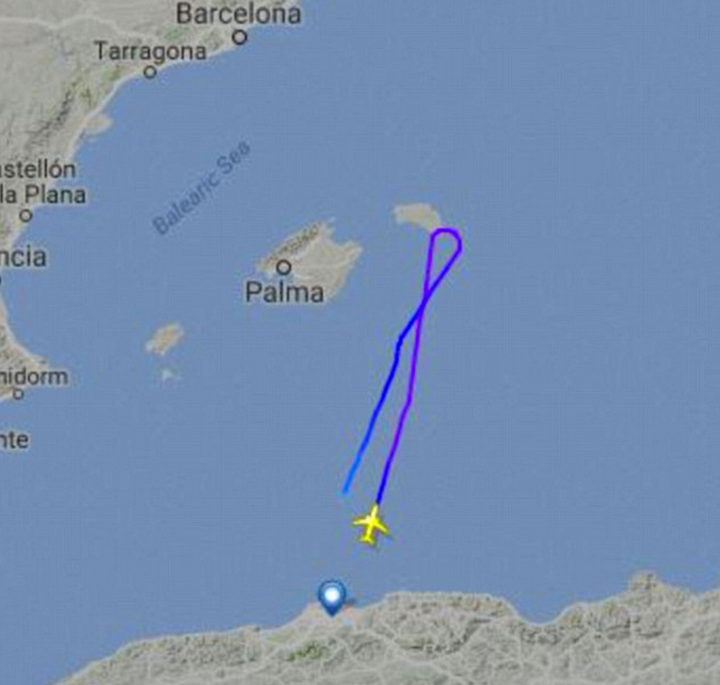 Plane tracking site Flight Radar 24 listed the plane's status as "unknown" before telling it's followers on Twitter: "We believe Air Algérie AH1020 to be a *coverage issue* NOT a missing aircraft. Our ADS-B coverage in Algeria is limited."
The aircraft has some 123 seats - although it is not yet known how many passengers are on the plane.
The flight took off at around 1.30pm local time and was due to arrive in Marseille just after 4pm.
The airline told the Associated Press that the plane landed safely in the Algerian around 30 minutes after takeoff and no one was injured.
It said passengers are expected to board another plane for Marseille in southern France later in the day.
Popular in the Community