A Chinese airline has been forced to apologise after warning passengers that "precautions" should be taken when visiting areas in London mainly populated by "Indians, Pakistanis and black people".
Air China included the comments as part of a feature in its in-flight magazine, Wings Of China, on visiting London.
It also advised tourists not to go out alone at night, and for females to always be accompanied when travelling.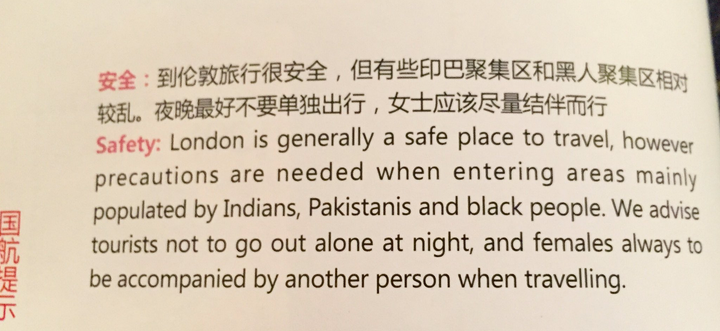 The advice was noticed by Beijing-based producer Haze Fan from US news channel CNBC and later circulated on social media after she tweeted an image of the travel tips.
The advice, which appeared in the 'Tips from Air China' section of the publication, read: "London is generally a safe place to travel, however precautions are needed when entering areas mainly populated by Indians, Pakistanis and black people.
"We advise tourists not to go out alone at night, and females always to be accompanied by another person when travelling."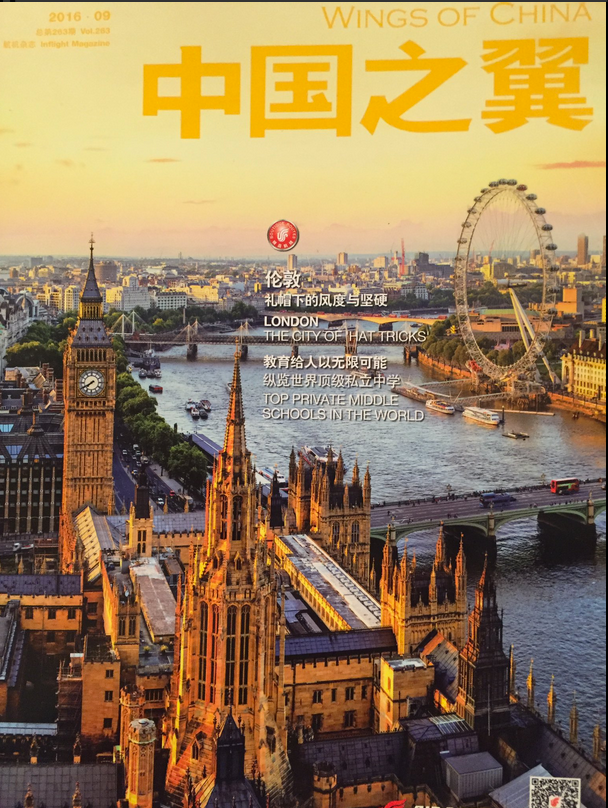 MP Virendra Sharma said in a statement: "I am shocked and appalled that even today some people would see it as acceptable to write such blatantly untrue and racist statements."
The Labour MP for Ealing Southall said he had requested for the magazine to be removed from circulation immediately.
"I have invited representatives of Air China to visit my constituency of Ealing Southall to see that a very multi-cultural area is safe, and would be of great value for those visiting London to see.
"I will await their response, and if an appropriate one is not forthcoming I shall feel forced to question whether Air China is a fit company to operate in the UK."
Air China has since expressed its "sincere apologies" and insisted it doesn't "condone discrimination in any shape or form", CNN reported.
"We regret and apologise for the offensive language contained in the current issue of our in-flight magazine," the company said in a statement on its North American Twitter account, the broadcaster said. The tweet has since been deleted.
"Copies of this magazine have been or are being removed from all our flights."
The airline, which operates two flights per day from Beijing to London, said it had raised the issue with the "separate entity" that publishes the magazine and vowed that "action will be taken to prevent this from happening again", the broadcaster reported.
The advice was widely condemned on social media.