The plane, which is thought to be able to carry up to four people, plummeted into the water just after 5pm on Saturday around half a mile off Rye Harbour in East Sussex.
Coastguard helicopters and lifeboats were combing the sea, but no survivors have been found so far.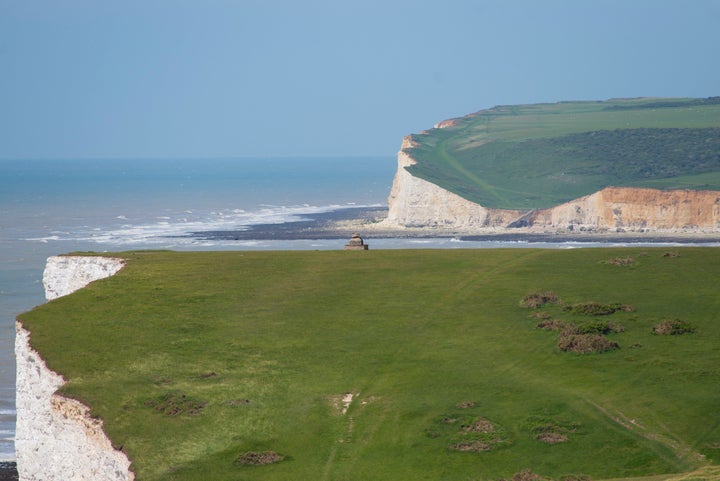 A Coastguard spokeswoman said: "UK Coastguard coordinated a search for a light aircraft which ditched into the sea half a mile from Rye Harbour in East Sussex.
"The alarm was raised at 5.05pm and reports indicated one person was on board the aircraft.
"The aircraft and pilot have not been found and the current search is likely to continue until dusk."
An RNLI spokesman said: "Rye Harbour RNLI's inshore lifeboat launched at 5.23pm and Dungeness RNLI's all-weather lifeboat launched around five minutes later.
"Both lifeboats and their volunteer crews are conducting searches about three quarters of a mile offshore between Winchelsea beach and Pett Level beach.
"Also involved in the incident are Rye Harbour and Dungeness Coastguard rescue teams and two Coastguard Search and Rescue helicopters."
Wreckage from the plane has been washed ashore and police are appealing for any witnesses to the incident to come forward.
A Sussex Police spokesman said: "Just after 5pm on Saturday we received a report from a member of the public that a light aircraft had been seen to go into the sea about half a mile off Winchelsea Beach.
"A Coastguard helicopter has been searching the area, and we are in contact with them.
"Initial reports suggest that the aircraft comes from a local Aero Club and that the man flying it was the sole occupant.
"Some wreckage which is believed to be from aircraft has been found washed ashore at Winchelsea Beach."
The Air Accident Investigation Branch has been informed and will be carrying out an investigation.
Anyone who saw what happened is asked to contact Sussex Police on 101 quoting reference 1172 of 06/08.