The number of women being sent sexually explicit images by strangers on trains is going "largely unreported" – despite a spike in incidents, new data has revealed.
Reports of cyber flashing to British Transport Police (BTP) have almost doubled in a year, although campaigners say the number of women affected "will almost certainly be much higher".
Despite the rise there was only one arrest in 2019, according to data obtained by the PA news agency.
Cyber flashing is when a person is sent an unsolicited sexual image on their device by a stranger nearby through AirDrop, a file-sharing function on iPhones.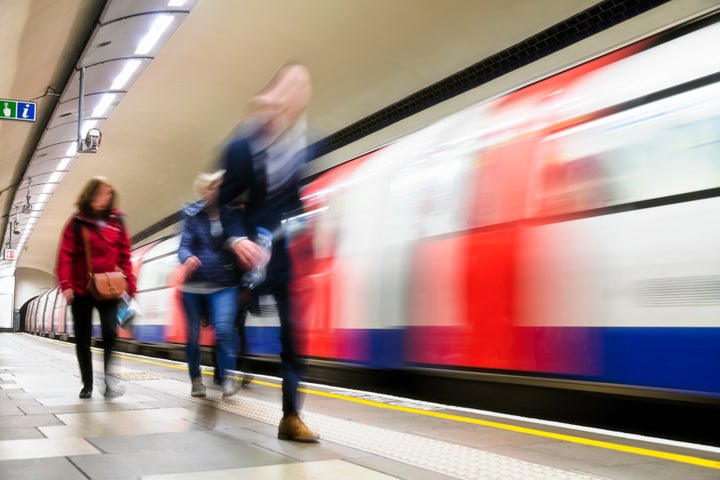 First reported to the force in 2015, figures obtained by PA through a Freedom of Information (FoI) request show that incidents more than doubled year-on-year in 2016, 2017 and 2018.
There's no doubt women suffer emotionally when they receive dick pics – data suggests nearly a quarter find the experience distressing, and a fifth say they feel threatened by the act. But the fact that it happens over the internet means it's considered different from an IRL flashing.
So is there anything you can do? Can you report dick pics to the police or does the law not cover it?
Is Sending Unsolicited Dick Pics Illegal?
Currently perpetrators who send dick pics could, in theory, be prosecuted under pre-internet laws like the Indecent Displays Control Act 1981. But in reality, that is unlikely. Although the law does criminalise the public display of 'indecent matter' (read, dick pics), it's now largely outdated and little known by law enforcers.
As a result of this gap, MPs have been forced to call for a new law to specifically legislate against cyber flashing. This law would criminalise all non-consensual creation and distribution of sexual images (as well as threats to do so), which would cover this type of unsolicited dick pics.
It would also make advances in how it classifies the crime - instead of considering the perpetrator's motivations (i.e. was this meant to be a threatening picture?) it will instead take into consideration the victim's lack of consent.
The law would give an automatic right to life-long anonymity for the complainant, as with other sexual offences. "These forms of abuse are on a continuum with sexual harassment and sexual violence, and victims should be afforded the same support and protection of anonymity in the justice system," the report says.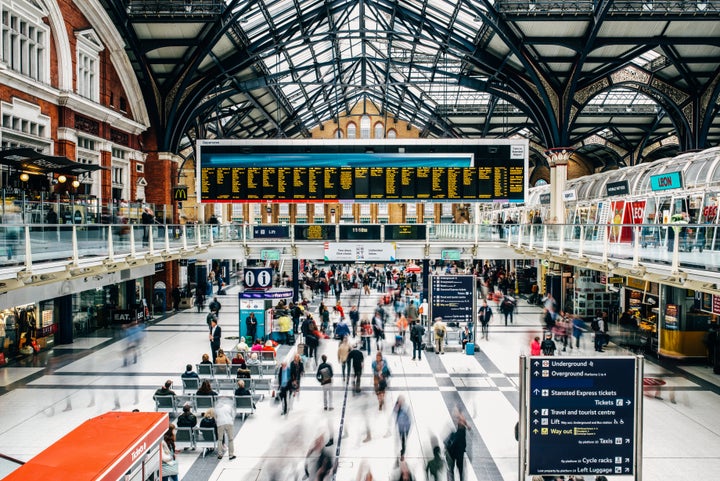 What Can You Do About It While We Wait For The Law?
Although the law itself might not be able to help women right now, there are certain bylaws in place that make cyber flashing worth reporting to organisations other than the police – like if it happens when you're travelling on a train, for example.
Sending unsolicited sexual images is classed as "obscene and offensive behaviour", which is against railway bylaws. The British Transport Police (BTP) are actively encouraging women to report anything that happens on railways nationwide.
They have a dedicated Cyber Crime Unit who can analyse mobile phones and track data back to suspect's devices. By linking this to physical evidence, such as CCTV footage or witness statements, they say they can catch offenders and bring them to justice.
If you receive a dick pic while travelling, screenshot the image and report as soon as possible. You can text 61016 discreetly or call 101, where you will get a phone call back at a later time.
"The public rightly expect to travel on public transport without experiencing unwanted sexual behaviour of any kind – be it verbal, physical or via technology," a spokesperson for the BTP says.
"You leave a digital footprint and stand a very good chance of being caught, arrested and ending up on the sex offenders' register...""
"My message to offenders is clear: while you might think you can hide behind modern technology in order to carry out abuse, you leave a digital footprint and stand a very good chance of being caught, arrested and ending up on the sex offenders' register," the BTP spokesperson adds.
Siwan Hayward, director of compliance and policing at TfL, also explains that if you are on any transport in the capital, you can report receiving an image. "No one should ever experience anything that makes them feel uncomfortable on our transport network," he says. "If you receive an inappropriate image, we urge you to report it to police who can use several investigative tools to trace who has sent the image to bring the perpetrator to justice."
If you receive unsolicited dick pics via social media platforms, such as Twitter or Facebook rather than over AirDrop (which is more anonymous), you can block these people then report them to the relevant platforms.
Until new legislation comes into place, the struggle to prosecute perpetrators will continue.