It's been 24 years since Disney worked its magic on the story of 'Aladdin', and it's hard to believe it has taken this long for a stage version of the beloved animation to hit the West End. Finally, the wait is over - but was it worth it?
You know the story by now (and if you don't, what is the matter with you?!), and we're overjoyed to say that this is a production faithful to the classic tale of romance and adventure that first captivated audiences in 1992 - albeit it with a few small adaptations.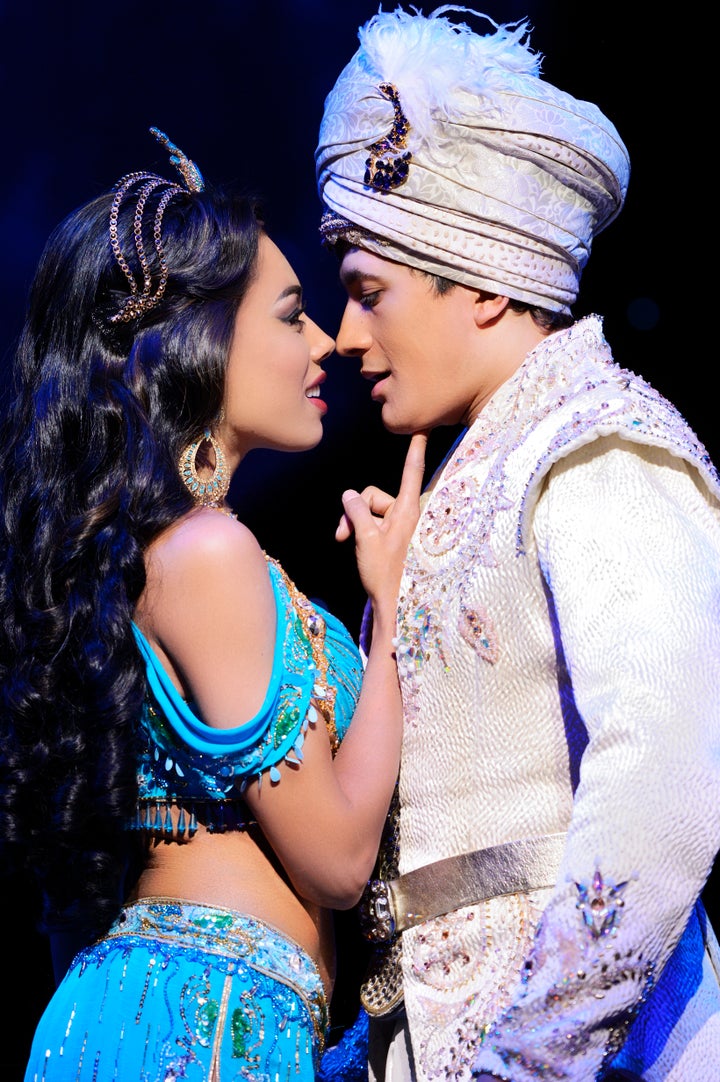 Many of the tweaks happen to the secondary characters, with the most notable being Jafar's feathery sidekick, Iago, who is now human. Actor Peter Howe plays him with the same deliciously sinister squawk we've come to expect, however. Aladdin's faithful marsupial companion, Abu, has also gone, and as much as we'd have loved to have seen a small monkey bounding about, Aladdin's new found friends - trio Babkak, Omar and Kassim - are brilliant replacements. They make Aladdin stronger and less vulnerable than we've seen him before, but Dean John-Wilson ensures he has just the same dose of cheek and charm. The chemistry between him and former Sugababes singer Jade Ewen - who plays Princess Jasmine - is electric, and it marks a stunning West End debut for her.
Many fans will have doubts about seeing anyone but the late, great Robin Williams taking on the role of the Genie, as I did. However, the big blue guy is given a whole new lease of life by Trevor Dion Nicholas, who has made the trip over the pond from the Broadway production. Sure, Genie is still gregarious, loud and silly, but this interpretation transforms him into the ultimate New York showman. The only character to feel let down by is Jafar, who Don Gallagher plays as more of a panto villain than the smarmy, cunning baddie in the film.
Of course, Aladdin is most famous for its iconic soundtrack, with the original score producing some of the most-loved Disney songs of all-time. The great news is that old favourites appear here alongside some new ones especially created for the musical, and others that failed to make the cut back in 1992. An example of the latter is 'Proud Of Your Boy', which Aladdin sings to his late mother, which packs more of an emotional punch that the familiar 'A Whole New World'. What should be the production's stand-out ballad fails slightly to reach the heights expected, despite its visually-impressive magic carpet ride. But a lack of visible mechanics will leave you questioning just quite how Aladdin and Jasmine are floating around the stage.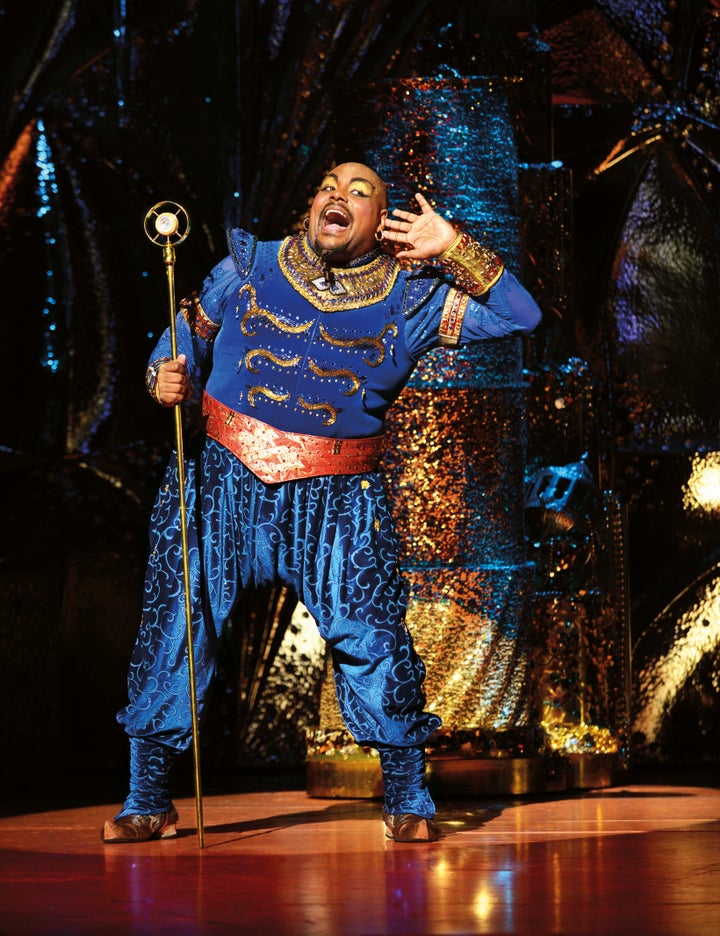 Now, the real standout performance comes from the Genie's showstopper 'Friend Like Me', which produces a mid-show standing ovation - certainly something I've never seen happen before. Set in the opulent cave where Aladdin finds the magic lamp, Trevor Dion Nicholas takes the production to the next level with this eight-minute spectacular, which includes a tap line, ballroom dancing, and a medley of other classic Disney songs. It's one of those moments whether you wonder if it's possible to feel any more gleeful.
There are a good few songs that could be cut from the show, though, and at times it does feel a bit swollen with musical numbers, with them coming at the expense of telling the story. The latter parts, which see Jafar come into possession of the lamp, his subsequent takeover of Agrabah, and his downfall, are all over in the space of about five minutes, and are missing the same sense of menace and evil as the film.
But overall, this is a shining, shimmering, splendid musical that sits with 'The Lion King' in terms of its magnificence. With that Disney production currently celebrating its 17th glorious year in London's West End, there's no doubt that 'Aladdin' is destined for the same fate.
'Aladdin' plays Monday to Saturday at 7.30pm with matinee performances on Thursday and Saturday at 2.30pm at the Prince Edward Theatre. Bookings are currently being taken until 11 February 2017 for individuals and 3 June 2017 for groups. For more info, visit www.aladdinthemusical.co.uk
See more pics from the production in the gallery below...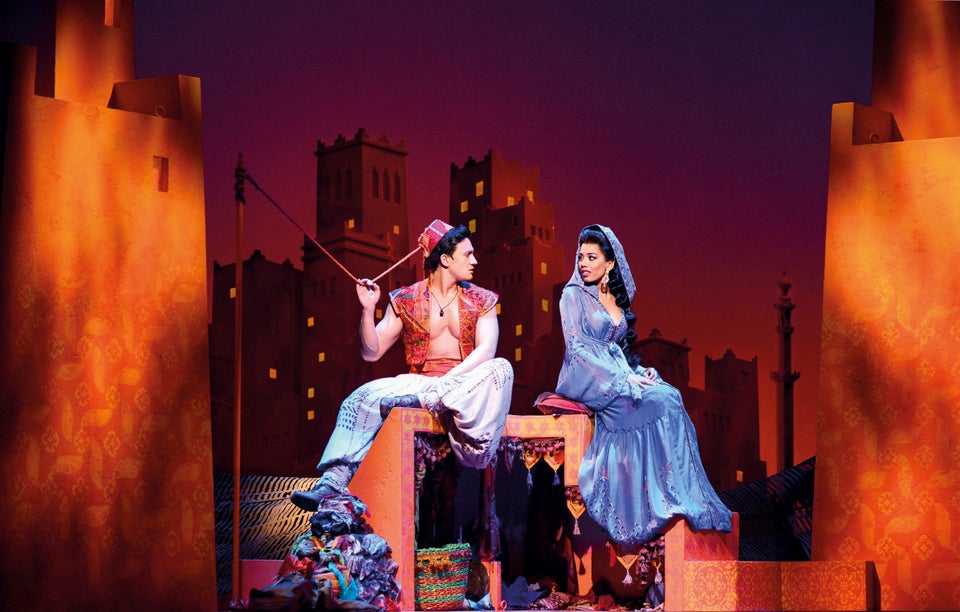 Aladdin The Musical