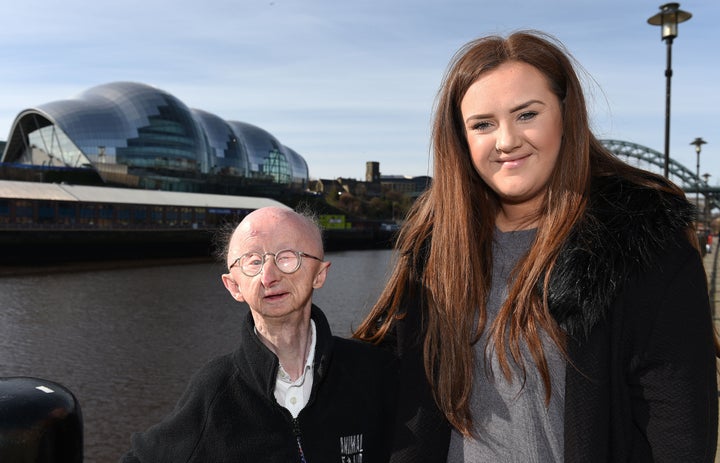 Around £330,000 was raised for the disabled 68-year-old after he was attacked near his home in Gateshead last year which left him scared of returning as he felt unsafe.
The fundraising initiative cost Culter £6,687 to promote, a bill she can not pay because she gave all of the money raised to Barnes and other good causes.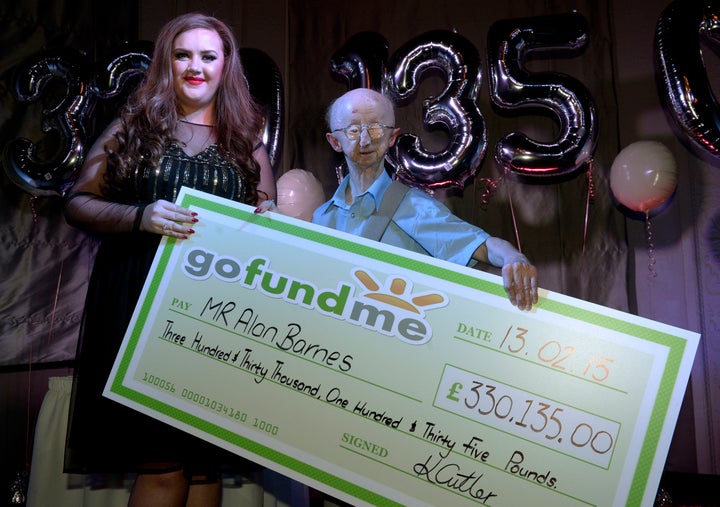 The money allowed him to buy a new £150,000 two-bedroom terraced house.
Barnes defended his suggested donation, telling the Chronicle: "I would suggest that someone sets up a small fund to raise money to pay for Katie's PR.
"It's not a big amount and I think a lot of people would actually like to do that for Katie. I'm quite happy to put just a small donation in because I don't want to show off."
Barnes has said he will live off the money left over after the purchase of his house and donate any remaining funds to charity upon his death.
He added: "It's easy for people to say 'he's got a lot of money, cough up' but you got to look into all the alternatives.
"It might seem hard but if I start handing it out, other people might ask for money. It was given to me on the understanding that I use it for myself.
"A lot of people just want it to stay with me."
Barnes' offer has drawn criticism with many voicing their opinions on social media.
The 4ft 6in visually-impaired 68-year-old's collar bone was broken in the attack by drug addict Richard Gatiss.
The online fund was set up by Cutler, a 22-year-old local beautician, who initially hoped to raise £500 - enough to buy new carpets or curtains.
But the appeal went viral and Barnes' family called a halt to it when the total reached £330,000.
Many donors also left messages expressing their disgust that such a vulnerable man could be attacked.
Barnes's disabilities were caused when his mother contracted German measles during pregnancy.
The PR company involved said in a statement: "Katie Cutler employed Claire Barber PR to handle her PR in March 2015.
"We worked together for four months achieving blanket bespoke PR coverage across almost every national newspaper, multiple TV news channels across the NE and UK including Sky, ITN, ITV, the BBC and Channel 4, Radio 2 and an exclusive negotiated interview on ITV This Morning that took a considerable amount of time to set up.
"Also hundreds of emails, calls and planning."