"I grew up in New Jersey, around the KKK and all that," he tells HuffPost UK. "At a very young age I realised the world treated me as 'less than.' People would often say, 'oh you wanna grow up to be a rapper or basketball player?'
"That pissed me off at eight years old. There's nothing wrong with those careers, those are fine careers, but you're only saying that because I'm Black. If that's the only option you want to give me and my people, as opposed to presuming that I can be a doctor or a scientist...
"I was insulted because you put a cap on my intellectual potential based off of your ignorance and negligence of my culture."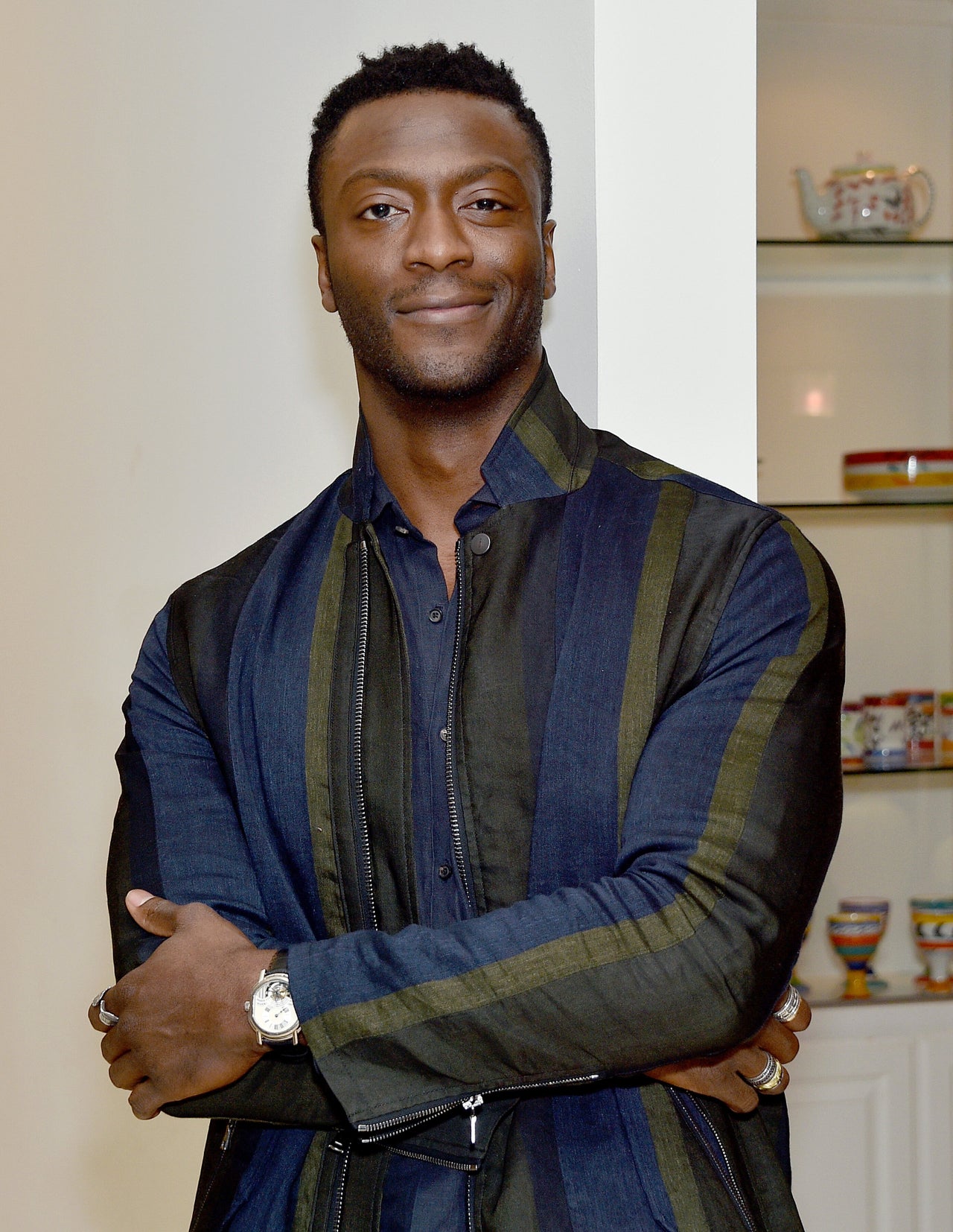 It was during this period that Aldis decided he "wanted to be anything with engineering in the title," in a defiant attempt to deconstruct toxic stereotypes about people of colour.
And the actor, known for his roles in period drama Underground, biopic Brian Banks and the Oscar-hyped Clemency, managed to do just that.
Alongside his acting credentials the words "horological engineer" appear on his Instagram profile: that's engineering speak for watch designer.
It's forgivable to find it a tad unusual for an actor to also have a penchant for designing watches, rather than posing wearing them in expensive-looking ads, but Aldis sees all of his work - from on screen to behind his watch-making counter - as sharing a similar purpose.
"People like to separate the two but really they're not," the 33-year-old explains down the phone from Los Angeles. "For all intents and purposes, art is my language, that's how I connect and communicate with the world, that's how I understand the world."
A familiar sight on TV, Aldis is experiencing a new rush of attention after Clemency, the film offering a fresh perspective on life on Death Row, premiered at Sundance last year and won the U.S. Dramatic Grand Jury Prize. The Prize has a reputation as a possible precursor to Oscar noms, although for Clemency that wasn't the case.
With Clemency, Aldis says he has achieved activism. The film presents the story of life on Death Row from the perspective of one worker whose day-to-day is ending people's lives.
It's threaded with the idea that some of these people may not have committed the crimes they have been imprisoned for, such as Aldis' character Anthony Woods, and asks the broader question about the case for and against capital punishment.
"I've only seen the film three times, I think that's about as much as I can take," reflects Aldis. "I think it's a great film, but it is emotionally taxing in the best way possible. You've got to temper yourself. Oftentimes we're afforded the luxury of being able to ignore on a daily basis, but this is real - some people can't ignore it."
Another recent project is The Sunshine Cake, a podcast for children and families released in support of the GEANCO charity, raising money to support the Covid-19 relief effort in Nigeria. Aldis's podcast is one in a series which includes editions read by Thandie Newton, Benedict Cumberbatch and Megalyn Echikunwoke.
"I love kids, man," he says of the podcast. "I enjoy making kids smile and educating kids. That is my greatest joy." Many of the children in the podcast have a disability but the story is about finding positive perspectives. "I thought it was really teachable for a lot of kids, to shape up their mindset to think about ways to reframe the positive in a situation," he says.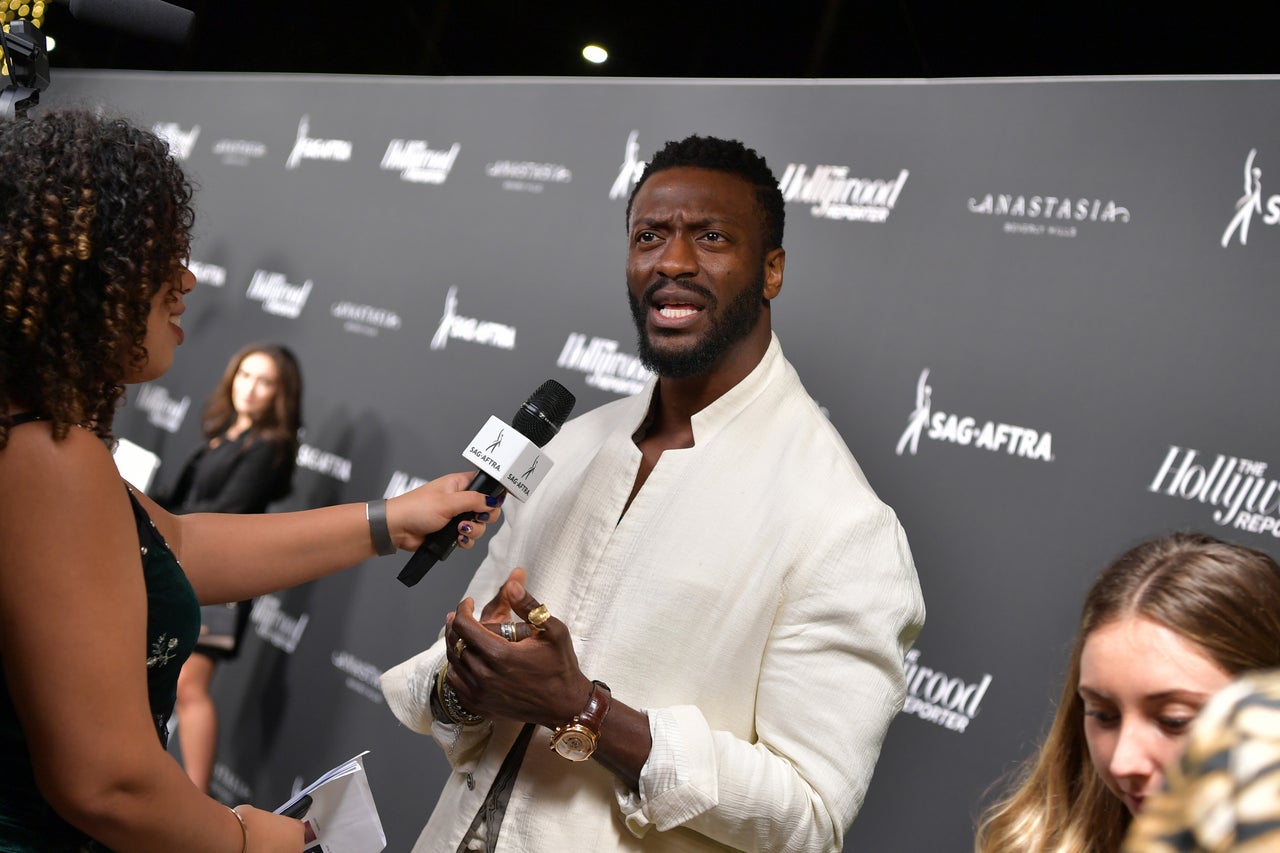 Despite the Clemency hype, Aldis describes himself as "nowhere near yet accomplished." He's open minded about which roles will further his career, from commercial roles to issues-focussed ones such as Clemency and Brian Banks, about a high school footballer falsely accused of rape.
That said, broadly he hopes to make that eight-year-old frustrated New Jersey boy proud.
"I want a career of work that serves a couple of agendas," he says. "One, educate people on my culture; we're still so very far regressed in our cultural understanding and acceptance. And beyond that I want to have a career that is a part of creating a change, the necessary change that needs to be seen as it relates to this industry for opportunity.
"I want to be a part of the reason people normalise seeing Black people in positions of regularity, normalcy, commonly accepted just as human beings as opposed to being a specified subject."
He gives an example of a clichéd Black role. "I'm here because I'm Black, I'm this and this, and because I'm Black it has to be explained." Thoughts of those childhood memories of adults asking about a career in basketball resound.
"We're tired of that, we've been tired of that, it's exhausting," he says. In response, in the hours spent away from filming and watch-making, Aldis spends his time reading. Either as many scripts as he can, or wider research that will inspire his agenda-setting work.
Another way Aldis works to educate people on Black culture is through the recent Black Lives Matter protests, which he has spent time at.
Attending, whether to publish a photo on Instagram or for the purpose of real change, is a good thing, he says, although he fears that progress and assumed progress are two different things: the protests may have made the news, but are people wrongly assuming that institutional racism will be eradicated because of the work of a few hard months?
"We've been here before with protests in the '60s, we've been here in the '90s, in the 1800s," says Aldis. "People can't get comfortable in thinking there's change happening, no. Why?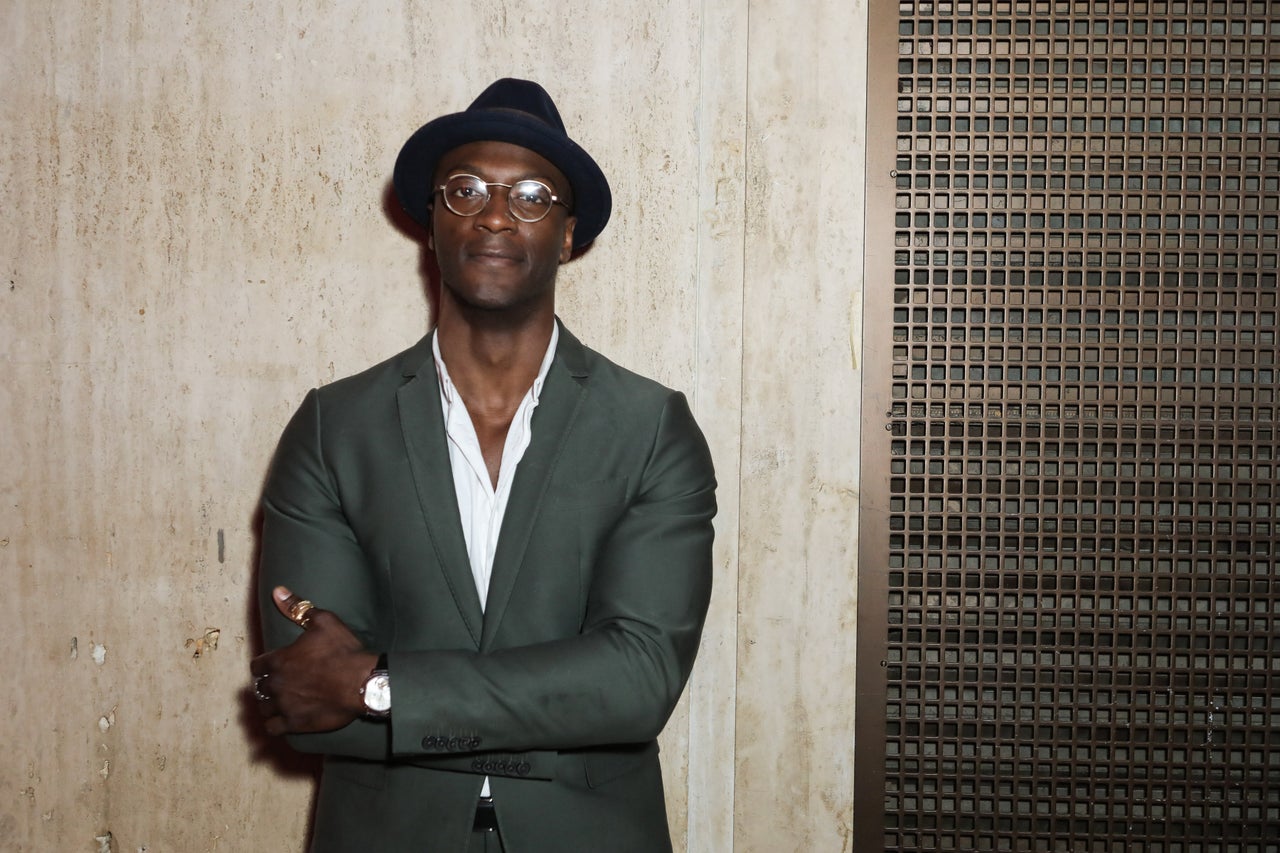 "Because we've been here before. We are on the precipice of change, but we have to maintain our work to maintain the change. True change is not momentary, it doesn't happen in one year, it doesn't happen in one particular month, it doesn't happen with a few policies changing, true change happens through consistency.
"This has to be a new set of changes that live out a lifetime - that's real change. So can we keep this consistent? I don't know if I'll see change today, tomorrow, the next year, the next two years. I will know that change has been applied in the next ten, fifteen, twenty years."
It's easy to read the headlines, hear the diversity conversations and to have hope - but to believe we have broken the systemic practices of racism in the US and around the world is a privileged perspective on an issue which pervades the lives of people of colour for a lifetime - not only a brief few months following a murder, like that of George Floyd.
"We live this every single day," Aldis says. "We're always looking for means of trying to create a better life and better opportunities for ourselves so it's regular life for us, it's not simply a taboo subject matter or a hot subject of the moment, this is just everyday life."
"I see the inklings of change, but we should not get comfortable with believing that change has come already, we should get comfortable with believing that we are actively working for change and we still have to keep that work up to maintain the change. Don't get lazy, don't get comfortable."
This is integral work - but Aldis doesn't necessarily define himself as an activist because his work isn't always what he describes as on the "front line". His activism hinges around the art he has grown up expressing himself through: be it painting, acting, watch-making or writing for screen, which he says has taken a back seat to watches of late.
He's yet to sell a script to a studio but his passion for doing so reflects the actor's warmth for humankind. "I've always written and I've always wanted to push out stories because I want to be in a position of creating and supplying jobs to people," he urges. "I want to be able to help someone else build the career of their dreams."
More than that, he wonders whether if all the time he'd spent on watches was spent writing scripts, he may have sold ten massive shows by this point, but he circles back to how everything in his professional sphere is unified, how art is his superpower.
He reminds me how chilled he is with whichever piece of work he's doing. "It doesn't matter," he says, "because my purpose is all the same."