The parents of toddler Alfie Evans, who has been at the centre of a life-support treatment battle, have had their latest legal challenge dismissed by Court of Appeal judges.
Three judges analysed the latest stage of the dispute over the 23-month-old boy at a hearing in London and rejected all grounds raised by Alfie's parents, Tom Evans and Kate James.
The pair, who are both in their early 20s and from Liverpool, appealed following a ruling made by a High Court judge late on Tuesday.
Mr Justice Hayden had decided, at a hearing in the Family Division of the High Court in Manchester, that Alfie should not be allowed to leave Alder Hey Children's Hospital in Liverpool and travel to a hospital in Rome.
On Wednesday, the judges dismissed the appeals on grounds brought by the father first and then by Alfie's mother.
Doctors stopped providing life-support treatment to Alfie late on Monday.
In an open letter, bosses at Alder Hey said staff had been subjected to a "barrage" of abuse following a "social media storm".
"As an organisation, we have endured attacks upon our motivation, our professionalism and our ethics. It has been a very difficult time," they wrote, saying employees had received abuse in person, via phone calls, email and social media.
Evans said his son had confounded specialists' expectations by continuing to breathe.
On Thursday morning, Tom Evans told reporters there would be a meeting with doctors later in the day to discuss taking his son home.
Alfie's parents have already lost two rounds of fights, in the High Court, Court of Appeal, Supreme Court and European Court of Human Rights.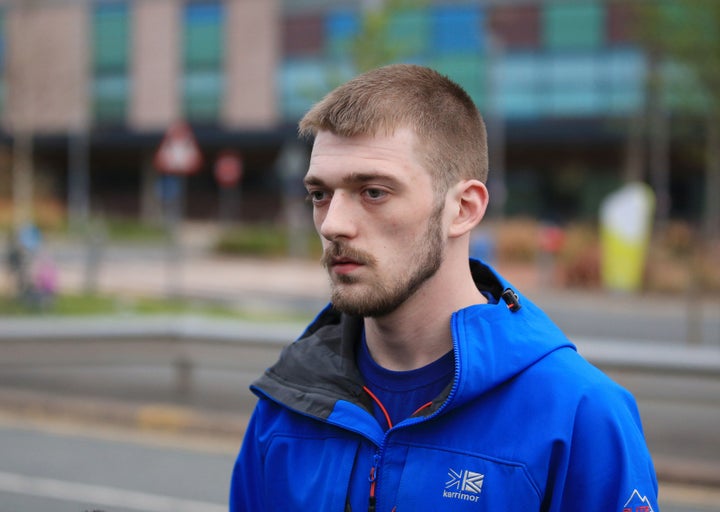 During Wednesday's hearing, a lawyer representing James said Alfie was "struggling".
In February, Mr Justice Hayden ruled that doctors at Alder Hey could stop treating Alfie against the wishes of his parents following hearings in the Family Division of the High Court in London and Liverpool.
Specialists at Alder Hey said life-support treatment should stop and Mr Justice Hayden said he accepted medical evidence which showed that further treatment was futile.
Mr Justice Hayden said flying Alfie to a foreign hospital would be wrong and pointless.
Court of Appeal judges upheld his decisions.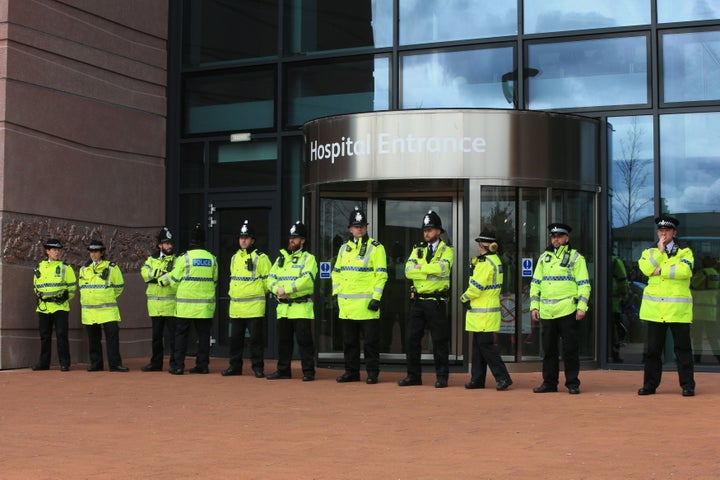 Supreme Court justices and ECHR judges refused to intervene. The couple then said that Alfie was being wrongly "detained".
Mr Justice Hayden dismissed that claim.
Appeal judges have upheld Mr Justice Hayden's decision and Supreme Court justices and ECHR judges said they would not intervene.
Mr Justice Hayden then finalised plans for withdrawing treatment and allowing Alfie's life to end.
A barrister representing Alfie's father said an Italian embassy representative was in court.
Paul Diamond said an air ambulance was on standby at the "request of the Pope".
He added: "My general conversation with Mr Evans is 'save my boy'."
Diamond said: "He would leave no stone unturned… He is clutching at straws."
More than 100 supporters had gathered outside the hospital by Wednesday evening.
Two Polish flags were being flown outside the hospital and blue and purple balloons had been tied to trees.
In an open letter, chairman of Alder Hey hospital Sir David Henshaw and chief executive Louise Shepherd said staff had been "deeply affected" by the story of Alfie Evans and felt "deeply" for him and his whole family.
The letter said: "Yet in the last two weeks we have found ourselves at the centre of a social media storm that has included many untrue statements about our work and the motivations of our staff.
"This has led to often inappropriate interventions from a range of external bodies and individuals, some of which have caused significant disruption to our children, families and staff.
"As a leading children's healthcare provider, described by Justice Hayden, who heard the detailed evidence in Alfie's case, as providing care that 'can only be properly characterised as world class', we share the heartbreak that occurs when a child cannot be cured and when a child dies."