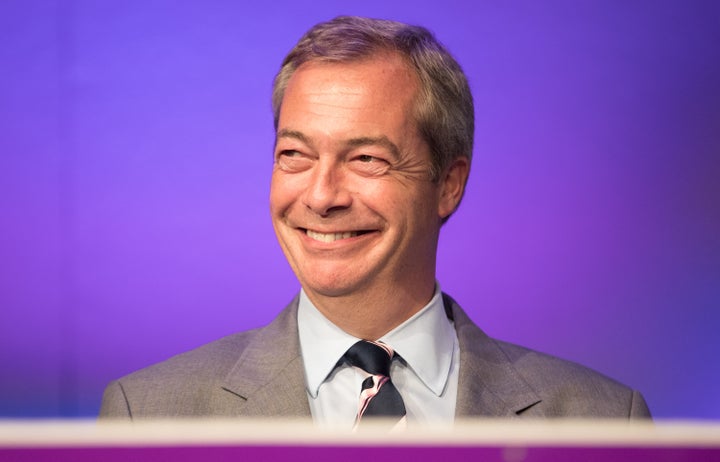 Ukip's interim leader Nigel Farage has mixed views on protesters. Here is a short timeline of his changing opinions:
Nov 14th: calls Trump protesters "moaning students"
On Fox News yesterday, Nigel Farage slammed those protesting Donald Trump's victory as "moaning" and "full time professional student protesters".
"None of them voted, as they can't get out of bed. And yet they're happy to go and protest", he said.
Nov 7th: plans 100,000-strong protest over Brexit block
Farage announced plans on November 7th to lead a 100,000-strong march to the Supreme Court before its ruling on Brexit.
The protest will take place before the court decides whether MPs should be given a vote on triggering the Brexit process.
He said that Brexit is overturned it would "stir up, I think, the biggest political upset we've ever seen."
Nov 6th: warns a Clinton victory would cause "passionate" protest
In an article for the Telegraph, written on November 6th, Farage predicted that if Trump lost to Hillary Clinton, his followers would not take it lying down.
"What is absolutely certain is that, even if he loses, the Ukip-style passion of the average Trumpite will not go away", he wrote.
June 26th: slams anti-Brexit protesters as "it's not the best of three"
Farage hit out at anti-Brexit protesters on June 26th as a petition for a second EU referendum passed three million signatures.
"It's the last thing I want to see. It's not a game of the best of three", he said.
May 17th: warns that an IN vote would lead to protests
In an interview on May 17th Farage warned of built-up resentment if the Leave side lost the referendum by a small margin.
"If we were to lose narrowly, there'd be a large section... who'd feel the prime minister is not playing fair, that the Remain side is using way more money than the Leave side and there would be a resentment that would build up if that was to be the result", he said.
Farage had said that such a result would mean "unfinished business" for the UK's position in the EU.
"In a 52-48 referendum this would be unfinished business by a long way. If the remain campaign win two-thirds to one-third that ends it", he said.
May 2013: calls anti-Ukip protesters "fascist scum"
Farage described Scottish protesters who forced him to flee a press conference in Edinburgh as "fascist scum" who were filled with "total and utter hatred" of the English.