Periods can be messy. Whether it's the realisation that you've leaked on your bedsheets during the night or that niggling worry your new jeans have stained while you're out and about, it's hard to feel 100% confident on heavy flow days.
But it's no surprise there's a growing demand for period swimwear, too. In a study of more than 14,000 women, 78% said exercise reduces symptoms they experience during their menstrual cycle – and that includes period pain.
Whether you're a lido dipper or someone who favours an intense workout in the water, why should your period stop you? And if you're off on holiday, who says you have to avoid the pool or beach just because it's your time of the month?
Brands are making strides to help us stay as comfortable as possible through our cycle without compromising the environment, and while those that make swimwear are few and far between, here's our round-up of some to consider.
ModiBodi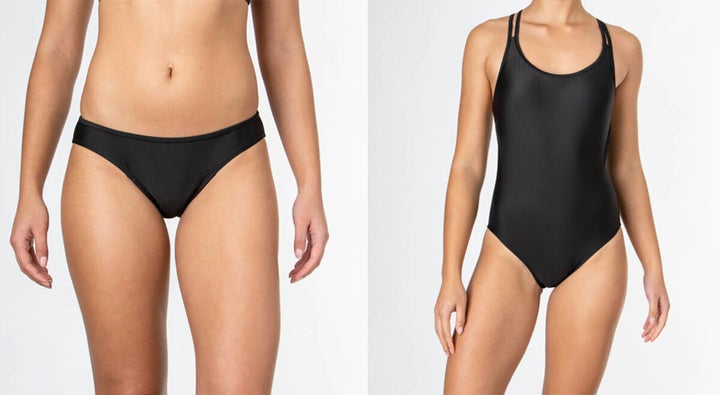 Both are made from a blend of polyamide lycra, polyester and nylon with the ModiBodi Modifier Swim Technology built into the gusset – designed to be water-resistant and fast-drying, preventing leaks and stains and fighting odour.
Ruby Love
Across the Atlantic, you'll find a much wider variety of pieces from the US brand Ruby Love, which has been selling period swimwear in a rainbow of colours and styles since 2015. The good news is that it ships to the UK – with international delivery starting from $14.95 (£11.82).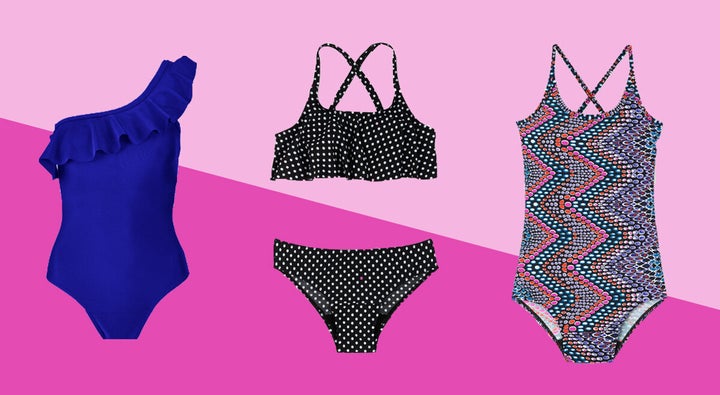 Ruby Love uses a organic cotton gusset with a built in absorbent liner to collect your period blood and stop front, back or side stains. The brand claims you can wear its range without a moon cup, tampon or pad – but that its look is discreet and smooth, so you can avoid feeling like you're wearing a nappy.
Thinx
If all you want to do is dip your toes in the sea or hang round the pool, the shorts will suit, but Thinx does not recommend wearing its underwear or activewear to swim in because it can't guarantee its moisture-wicking, odour-controlling technology will work in the water.
HuffPost UK has reached out to Thinx and will update you as and when it announces any plans to dive into swimwear. In the not-too distant future we hope to see more brands developing their own period-proof swimming kit.
We all work hard to earn our money – so it shouldn't feel like hard work to spend it well. At HuffPost Finds we'll help you find the best stuff that deserves your cash, from the ultimate lipstick to a durable iron to replace the one that broke (RIP). All our choices are completely independent but we may earn a small commission if you click a link and make a purchase.