A year after losing her right leg in the Alton Towers Smiler crash, Vicky Balch received a boudoir photo shoot for her 21 birthday.
The gift, from her best friend Hanna, was a poignant one for the young woman, who has struggled to come to terms with her appearance since the crash.
Having nearly cancelled it through fear, Balch took the plunge in racy Ann Summers lingerie and revealed the shoot has restored the confidence she thought she had lost forever.
She told the Sunday Mirror: "I could never have imagined just how much I'd love the finished result. I could barely see for the tears in my eyes.
"Now I've honestly never felt sexier. But this isn't just about sexiness. It's about strength, survival and self-esteem."
But Balch has now found herself on the receiving end of trolls who have accused her of "milking" her fame in an attempt to stay in the limelight.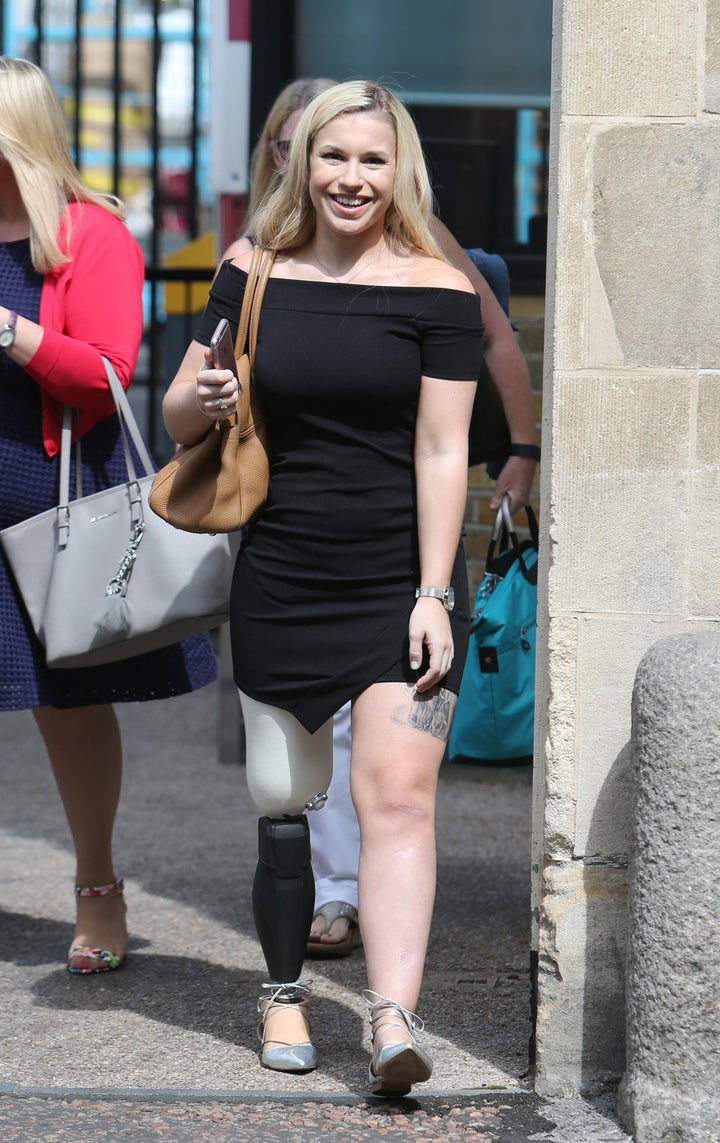 Balch has responded with grace, tweeting her thanks to those who have publicly supported her and explaining why the shoot was important to her.
"Funny how I get accused of 'milking' the media… you do realise the media come to me and ASK me to do it," she pointed out.
She added: "Haha I'm not milking it, I'm speaking out and showing absolutely anybody has the power to fight for what they want.
"What I'm trying to do is show that every person is perfect in their own way.
"I might get some nasty comments but I'm damn proud of what I've achieved and even helping one person is worth the grief."
Speaking on ITV's This Morning, Balch revealed: "I lost all my confidence with myself and I didn't feel beautiful or sexy, I never thought I'd feel that again."
Upon seeing the images, she admitted: "I cried my eyes out. I was amazed. I didn't think I would ever look like that again. I saw it and straight away I saw the first picture and I was just in tears."
Balch lost her right leg after the rollercoaster collision in June last year. She was injured when the carriage she was riding in slammed into an empty one that had halted on the tracks ahead.
Balch underwent numerous surgeries to try and save her leg but it had to be amputated above the knee.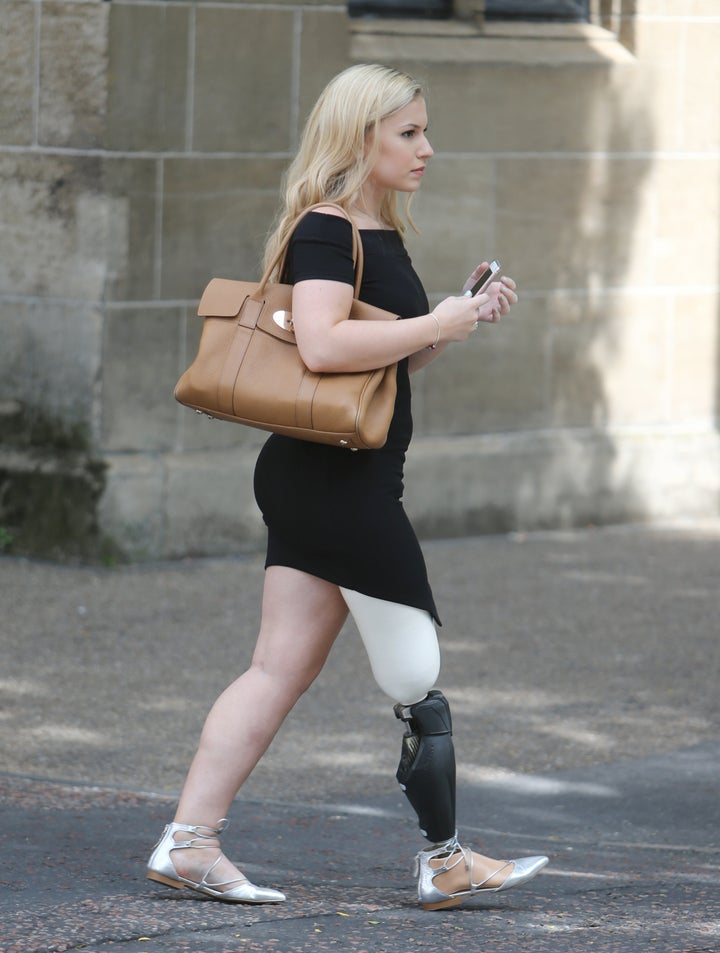 She received a hydraulic artificial leg in the new year.
Leah Washington, 19, of Barnsley, also lost a leg and boyfriend Joe Pugh, 19, broke his knee caps in the Alton Towers crash last year.
Daniel Thorpe, 27 suffered a collapsed lung and leg injuries and Chanda Chauhan, 49 sustained internal injuries.