Around 30 thrill-seekers were left hanging in mid air today on the Alton Towers ride at the centre of a horrific crash 15 months ago that seriously injured five people.
Stranded passengers on the trouble-prone Smiler rollercoaster were left facing skywards on a vertical section of track for more than half an hour after a piece of rubber "came away" from one of the carriages and fell to the ground, an Alton Towers spokesperson confirmed.
They were helped to safety and the theme park claims "at no time were any guests at risk," the BBC reported.
The £18 million ride at the Staffordshire attraction was involved in a collision in June last year that saw two women needing leg amputations when a full carriage ploughed into the rear of an empty car.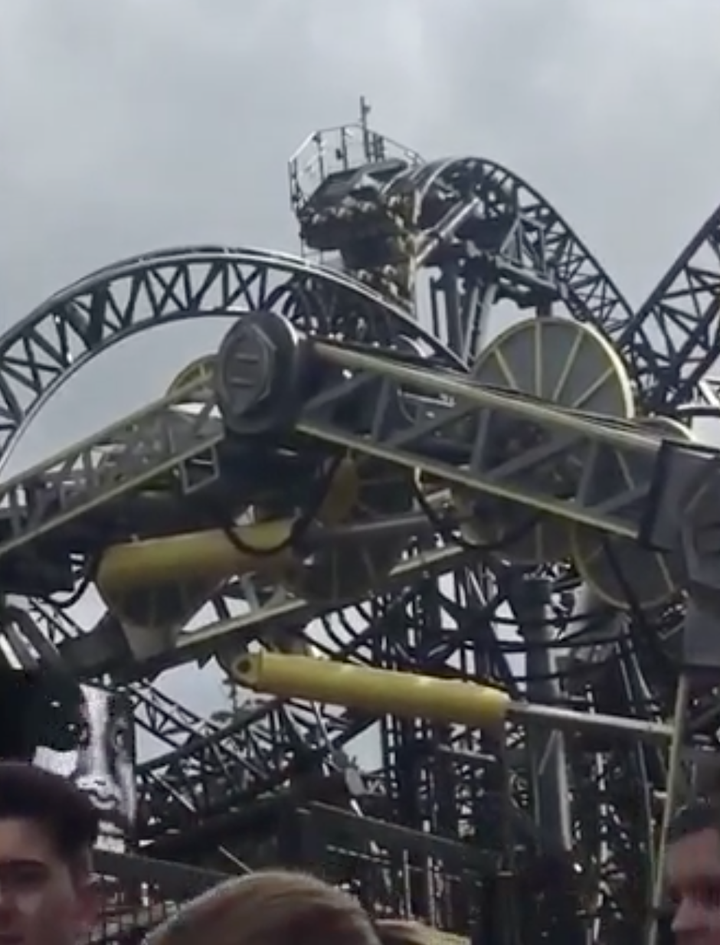 A spokesman for Alton Towers said there was a "temporary stoppage" on the ride to investigate claims of the debris falling, but that nobody was injured.
"At no time were guests on the ride at any risk and all were safely removed from the ride promptly by staff in line with our comprehensive safety procedures.
"As the health and safety of our guests is our priority, the ride will remain closed whilst the resort's technical team investigate the matter," the spokesman said.
Alton Towers describes The Smiler as "the world's first 14 loop rollercoaster" with a speed of 85km/h.
Liam Dennett, from Cheltenham, was in the queue when the announcement was made that the ride had been halted due to a "technical fault".
He told the BBC he would not go on the ride after seeing what happened, adding: "My son still wants to go on it, but I wouldn't go on it personally now."
Some people have taken to Twitter to say they feel the ride should be closed permanently.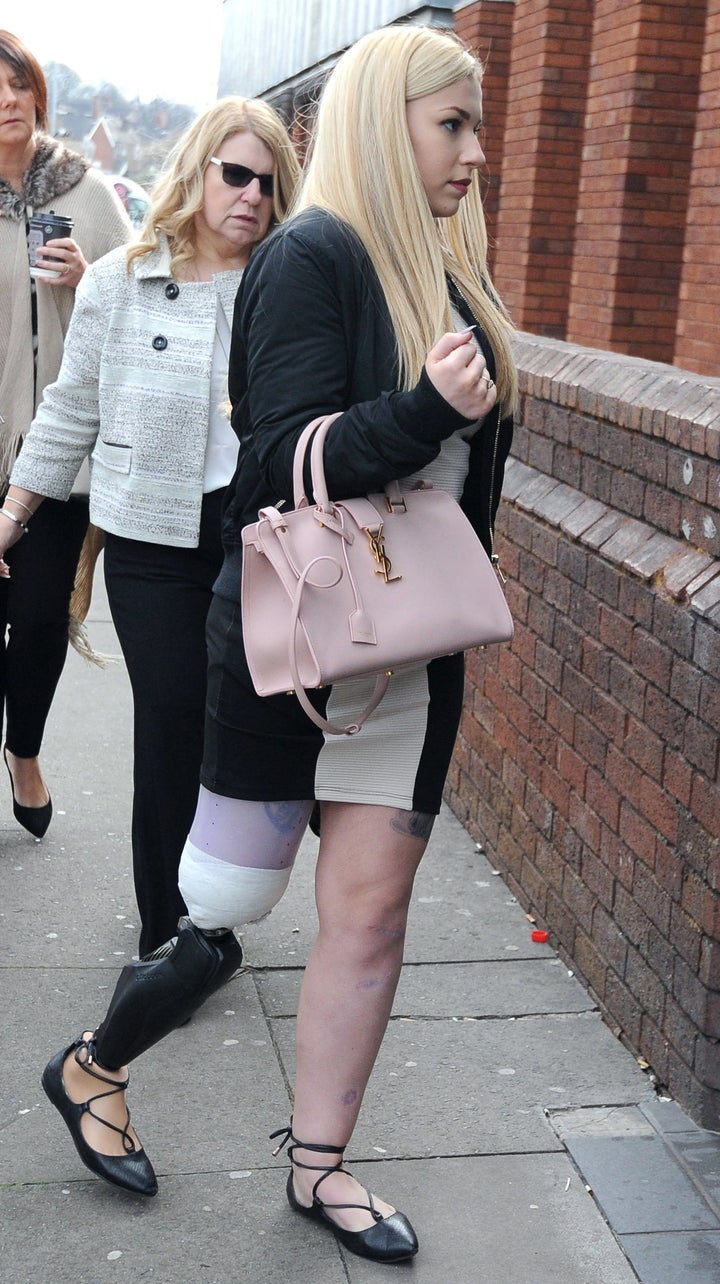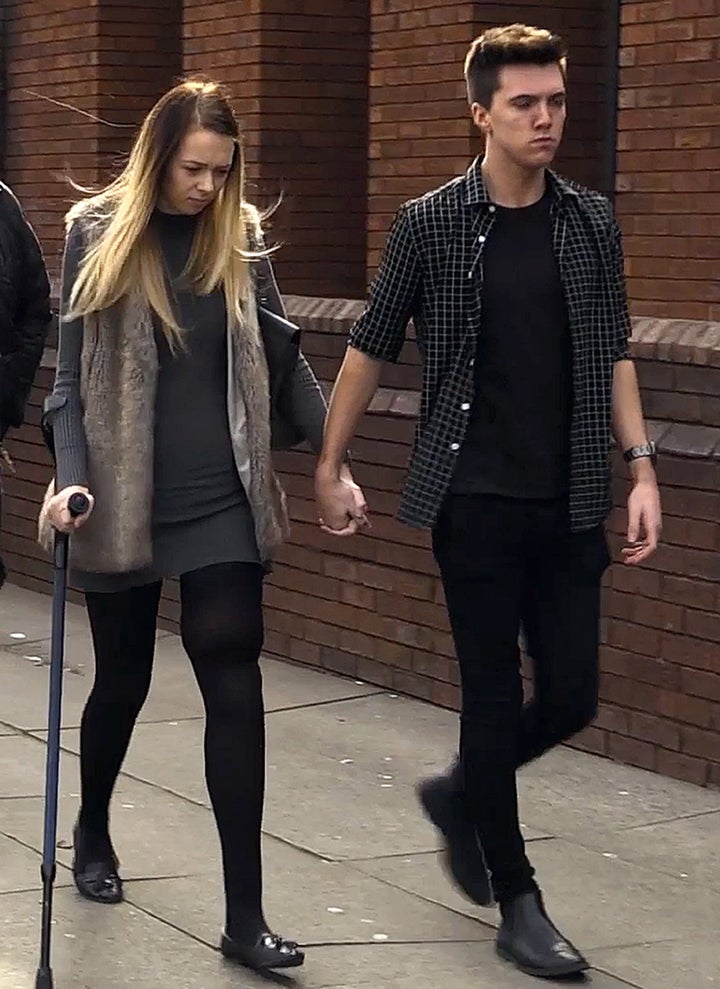 Vicky Balch, 21, from Preston lost a leg, as did Leah Washington, 19, of Barnsley, and boyfriend Joe Pugh, 19, broke his knee caps in the Alton Towers crash last year.
Daniel Thorpe, 27 suffered a collapsed lung and leg injuries and Chanda Chauhan, 49 sustained internal injuries.
An investigation found that a computer block stopping the ride because of a stationary car on the track had been over-ridden by staff, causing the crash.
Merlin Attractions Operations Ltd admitted a breach of health and safety rules over the incident.
Last year, Merlin group said the accident had "an adverse impact on trading at the start of the critical summer period", with profits from its theme park division for 2015 falling to £40-£50 million, from £87 million in 2014.
The group also said that there might also be "some continued adverse impact" on its theme parks' profits into 2016, saying that the park could take up to 18 months to recover.