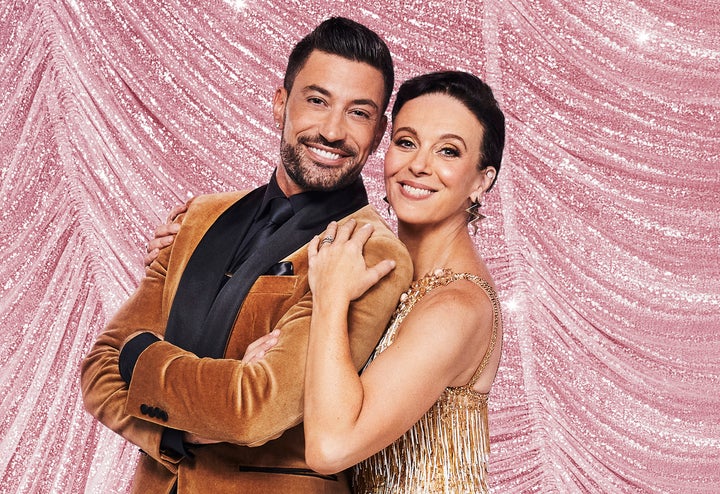 On Monday, the BBC announced the Sherlock actor would not be returning to the BBC ballroom competition after missing last Saturday's live show.
Amanda has now expressed her "deepest regret" at having to leave, and while she did not explain her reasons for quitting, she said it was not a decision she came to "easily or lightly".
In a statement she shared on Instagram, she said: "It is with deepest regret that I had to leave Strictly. I did not come to this decision easily or lightly but for personal reasons I am unable to continue.
"It was an absolute joy working with my fellow contestants, they are a beautiful, hardworking and talented group of people who I love and who I will miss seeing every Friday and Saturday and competing alongside."
Amanda went on to thank "the incredible production team and everyone on Strictly who looked after me and who are so kind and caring".
"It's a wonderful bunch of people and I'll miss all of them," she said.
"I'm so sad that I am unable to go any further. Thank you to everyone who voted and who sent wonderful messages and inspiring support. You are all amazing. Truly. Thank you. xxx."
Posting a picture of them in costume for their Movie Week Rumba, set to Gabrielle's Out Of Reach from the film Bridget Jones, Giovanni wrote: "Amanda.. I am so sad we can't continue but I am proud of what we achieved and I am sending you so much love."
Last week it was confirmed she had been given a bye to this Saturday's Halloween special after she was unable to perform "due to medical reasons".
Amanda's exit now means that 10 couples now remain in the competition as they compete to win the Glitterball trophy.
Strictly Come Dancing continues on Saturday at 6.40pm on BBC One.