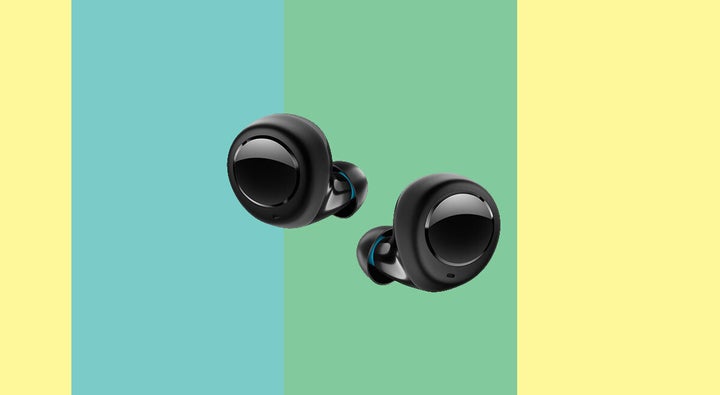 In what might be music to tech lovers' ears, Amazon has just launched its new Echo Buds headphones.
What was that? Bose Active Noise Reduction Technology did you say? Known by those in the know as ANR, this basically means you can choose to minimise the noise around you. Just double tap either ear bud to turn drown out those around you, whether on the morning commute or (if necessary) during Christmas dinner.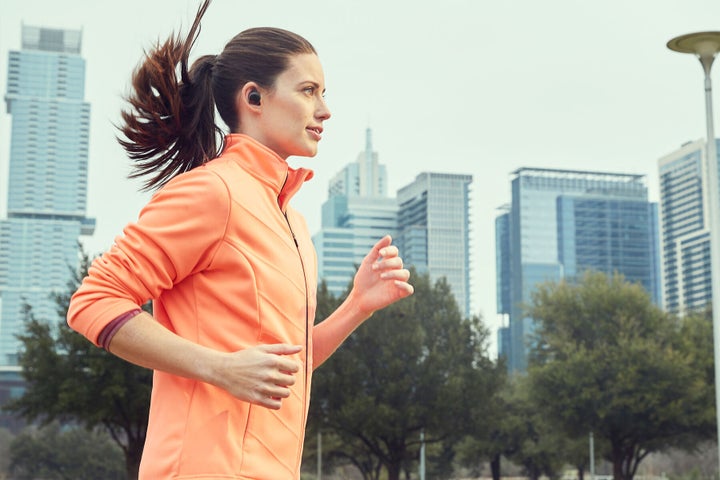 ANR isn't quite Active Noise Cancellation (ACR), but it's pretty close. I have to say this is a real plus and seldom seen at this price point.
The other big selling point is the hands-free Alexa access. "Who's Alexa?" you might ask...if you've been on Mars for the past few years. Alexa is Amazon's voice controlled assistant ― and it turns words into action, a la Russell T Davies' futuristic TV series, Years and Years.
The Amazon Echo Buds have two outer microphones and one inner microphone. This is supposed to reduce ambient noise, and lets Alexa hear you, whatever you're doing. Although this sounds a bit creepy and dystopian, it allows you to shout commands when you've got your hands full with shopping or when jogging – or even juggling (in short, any manner of multi-tasking). There's no need to press any buttons at all to access this feature.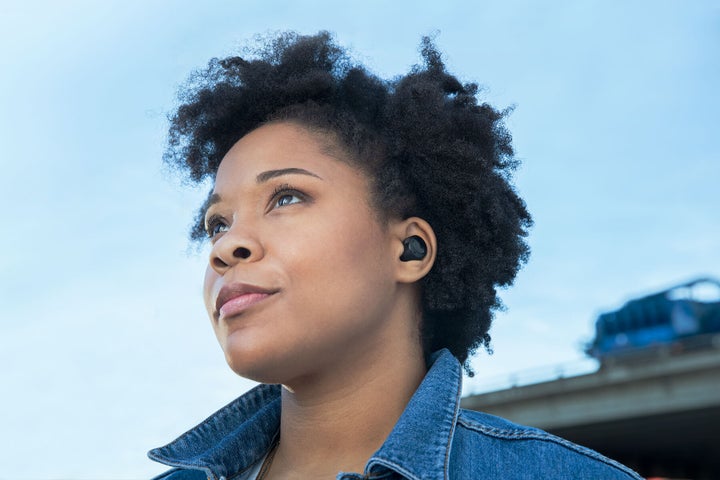 The earbuds fit snugly into your ears and are really quite comfortable, actually. They come in three different sizes – small, medium and large – with silicone wings for a better fit. In terms of design, they are quite discreet in minimalist black and appear unbranded apart from a small Amazon smile.
To really make the most of them, you'd need to wear the buds for most of the day, like a TV anchor or MI5 agent. But if that's a bit too much for you, then you can take the earbuds out and pop them in a small case to keep them safe. This comes complete with a Mini SD charging port.
On a full charge, they'll last for up to five hours of music playback (or four hours' call time). Better still, they are sweat and splash proof which means they will survive exposure to a bit of rain. However, they are definitely not waterproof, so don't take them swimming or deliberately head out in torrential rain.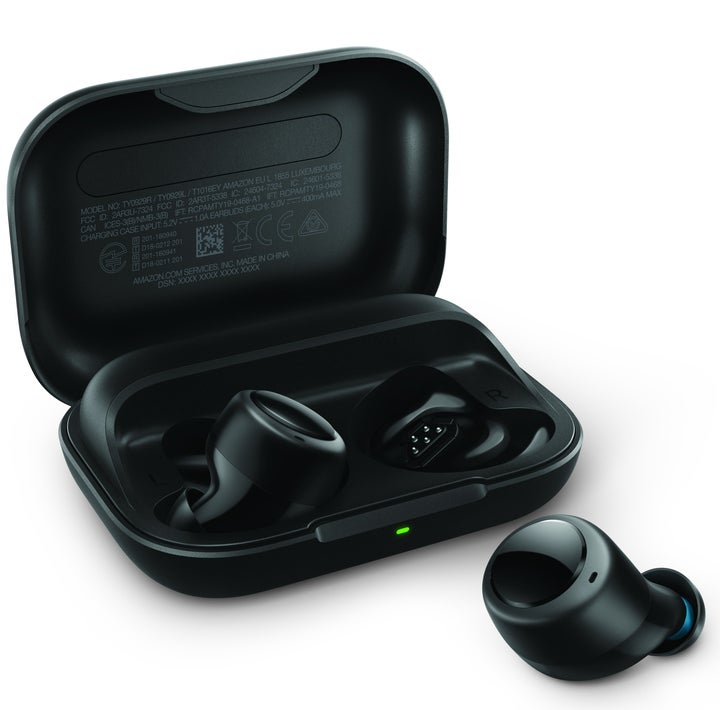 The Competition