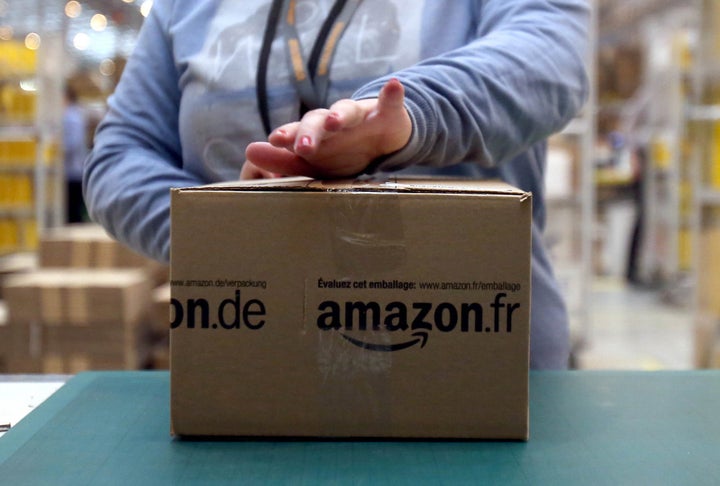 Online retailers such as Amazon could be forced to pay more in tax as the Chancellor today hinted at a wholesale reform of the business rates system.
Addressing a meeting of Tory backbenchers in Parliament this evening, Philip Hammond sought to stave off a potential rebellion over the amount small businesses have to pay to the Treasury.
Business groups and trade bodies have been up in arms over new rates set to come in from April, which will see many small firms paying dramatically more in taxes.
As business rates are based on the rentable value of a company's premises, some small firms in high street locations are facing a rise, while larger online companies who only operate warehouses or small offices could see their bills fall.
The Government estimates that three-quarters of businesses will see a reduction in their rates, but some Tory MPs – particularly in the south east – are angry that companies in their constituencies will have to pay out more.
Speaking to MPs, Hammond offered no commitment on changing the new rates, and with one MP saying they were told: "The bills are going out next week."
A Treasury source said the meeting was "a listening exercise for him", but he was keen to flag up that he was aware of the need for change.
The source said: "One of the challenges of the tax system right now is the challenge faced by the growth of the digital economy and that's something obviously he can't do something about over night but he raised a wider point about that.
They added: "The Chancellor's very taken with the idea that actually the growth of this industry does present a big problem to a taxation system which is based on a property, bricks and mortar tax. He's alive to it. He raised that point - that is something we are going to have to look at."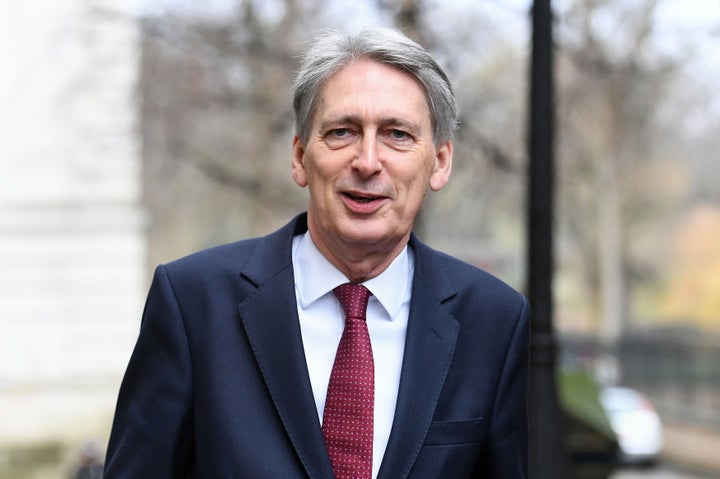 The row over business rates is set to come to a head in the Hammond's first Budget in March.
With pressure growing on the Government to do more to help businesses who face a dramatic rise in their bills, Communities Secretary Sajid Javid and Treasury Chief Secretary David Gauke wrote to Tory MPs this week to try and diffuse the row.
The letter said: "This year's revaluation has been preceded by a series of reports claiming that rates are going to soar, that appeals are being banned and that hundreds of thousands of businesses will be forced to close.
"Such claims are simply untrue."
The letter claimed "the biggest ever cut in business rates" will happen in 2017-18 and that "three-quarters of all businesses, right across the country, will see their rates either fall or stay the same".
The ministers also attacked the "misinformation circulating in the news", and claimed it was "understandable that business owners and lobby groups have raised concerns with many of you."