This was the day of the rebel remainers, but not as we've known them. With notable Cabinet ministers effectively declaring themselves 'unsackable', most of them ended up staying in post. Lots were remaining, two were genuine leavers (Patrick McLoughlin and James Brokenshire) and only one (Justine Greening) was actually fired.
With No.10 tweeting out lines like 'Greg Clark remains Secretary of State for Business, Energy and Industrial Strategy', it looked like it was creating new titles for ministers to try to inject some sense that something, anything had changed. Hence Downing Street said that Sajid Javid 'becomes' the Secretary of State for Housing, Communities and Local Government. And Jeremy Hunt 'becomes' the Secretary of State for Health and Social Care.
Right from the get-go, the PM wanted to pitch this as a reshuffle that promoted more women, minority ethnic and younger MPs. But right from the get-go, the 'optics' of the day were undermined by errors, unforced and forced.
The first real blunder came at 11.43am, when a hapless Iain Carter, political director at Conservative Campaigns HQ (CCHQ) spotted reports by the BBC's Norman Smith suggesting Chris Grayling would become the new Tory chairman. Carter told the Tory MPs' WhatsApp group of the news. The official Conservatives Twitter account tweeted the Grayling appointment, but it was deleted just 27 seconds later, after a No.10 rang to say it was wrong. Brandon Lewis, the popular Immigration Minister, was getting the chairman's job instead. Eager Tory backbencher Rebecca Pow had retweeted the Grayling news, only for it to disappear before her eyes.
The PM's hopes of projecting a fresher image for her party were confirmed as she appointed a raft of rising stars, such as Ben Bradley and Kemi Badenoch, to vice-chairman posts. Yet the gaggle of posts included some sacked ministers, and all jobs were unpaid and not ministerial. And in another PR blunder, the PM's photo-call on the steps of No.10 came too late for the BBC's One O'Clock News.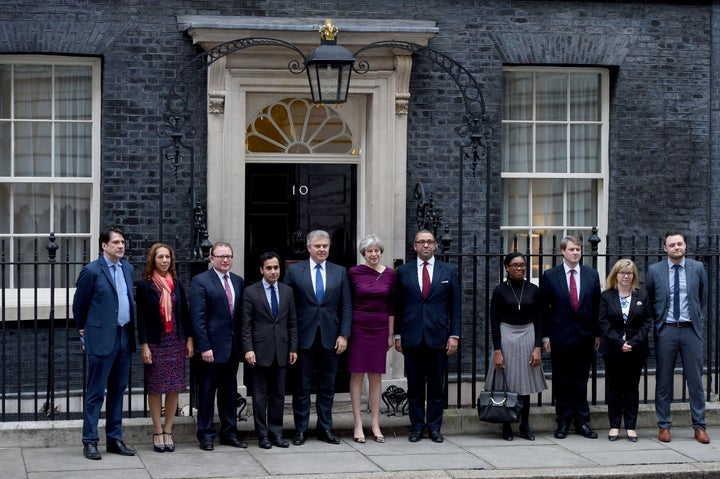 No.10 began to steady the ship with the first big Whitehall appointment, with the ever-dependable David Lidington getting Damian Green's Cabinet Office role. Significantly, he did not get the title of First Secretary of State, proof that the PM really didn't want to again have to depend on someone as close as Green. Lidington will deputise for her at PMQs, a role he's done before as Commons Leader. He also won't take over all of Green's Cabinet committees, though he will take on all the Brexit ones. Seen as an arch Remainer by some Tory MPs during his time at Europe Minister, that may unnerve some on the backbenches.
Yet as Boris Johnson, David Davis, Amber Rudd and Philip Hammond were all confirmed as remaining in their own posts, the focus turned to Jeremy Hunt. In another damaging gaffe, minister Philip Dunne - who was in the Commons filling in for Hunt – told MPs that cancelled operations were fine because 'most hospitals have seats'.
The day was not getting any better and over in No.10 Hunt spent a long time arguing that he should not be moved to Business Secretary, despite being offered a beefed-up role that was pitched as a post-Brexit, big picture job with new powers. Hunt instead made a 'passionate' case for an expanded role covering health and social care. May, possibly wary of a walk-out but also convinced of his logic, relented. When Greg Clark was invited in, his reappointment was swift.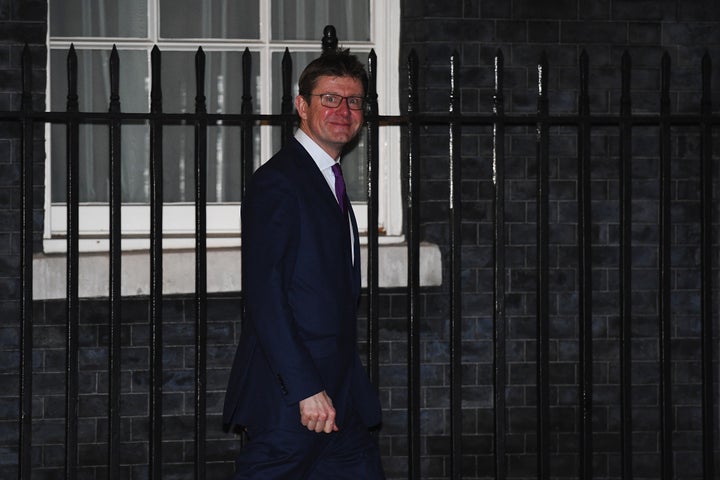 In a pattern repeated through the day with other ministers queuing up to hear their fate, neither Clark nor Hunt saw each other as they waited to meet the PM. Like TV showbiz guests in kept apart in different green rooms, they had no contact. In a couple of months, Hunt will surpass Nye Bevan's time in office and is set to become the longest ever serving Health Secretary if he stays in post beyond Norman Fowler's record 5 years and 272 days this autumn.
But Hunt's unexpected digging in threw the whole reshuffle out of joint and left the 'optics' looking even worse, with ministers arriving in and leaving in the winter dark rather than daylight. Perhaps emboldened by her colleague, but in fact determined not to be shunted away from social mobility, Education Secretary Justine Greening spent more than two hours arguing why she didn't want to take the Work and Pensions job. This time, May was not so amenable and Greening was forced to quit. The minister came out through the front door smiling. Although Esther McVey took the DWP job, Greening's replacement at Education by Damian Hinds meant there was no net change at all in the number of women with full Cabinet posts. And the number of LGBT Cabinet ministers fell by one. The delays meant the BBC 6 O'Clock News came and went with Greening still digging in.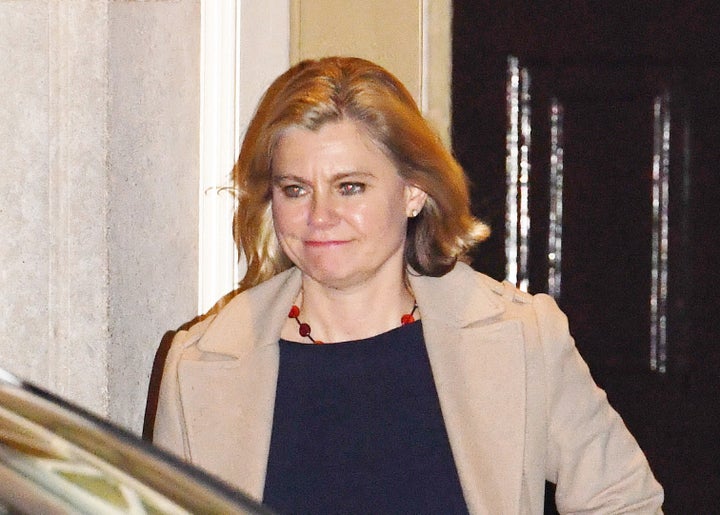 Of course, most PMs suffer hiccups and delays on reshuffle day. Tony Blair once sacked Charles Clarke as Home Secretary in the Rose Garden, offering him the consolation prize of Defence Secretary. Clarke wanted Foreign Secretary or nothing, and walked. Yet many MPs know that May lacks Blair's majority and his authority to get his way.
New Culture Secretary Matt Hancock was one of the few people genuinely delighted by the day, positively skipping out of No.10. He later tweeted a photo of himself and Rita Ora at a dinner. Former Chancellor George Osborne also tweeted his glee that his Treasury proteges like Hancock had won promotions (even before another one, Claire Perry, won Cabinet status).
Osborne was perhaps most pleased however by the prospect that Greening, a Remainer whose London constituency overwhelmingly voted to stay in the EU, could now join the ranks of the vocal Brexit mutineers like Nicky Morgan.
Still, the Twitter blunders continued into the evening. Hunt 'liked' a Tweet by GuidoFawkes announcing Greening's resignation. Backbencher Nadhim Zahawi retweeted Labour MP Lisa Nandy's message that McVey's appointment was 'an appalling decision by the Prime Minister'. And it took a tweet from Sir Nicholas Soames to underscore what some MPs had felt about the entire day.
With many of the winners turning out to be white men, just two more women were added to the net number of ministers attending Cabinet. And while Andrea Leadsom survived as Commons Leader, there was one final curious absence from the ministerial list: no Cabinet minister for Women and Equalities (Greening's role) had been appointed. As Soames suggests, many of his colleagues will hope the PM does a much better job with the non-Cabinet ranks tomorrow.