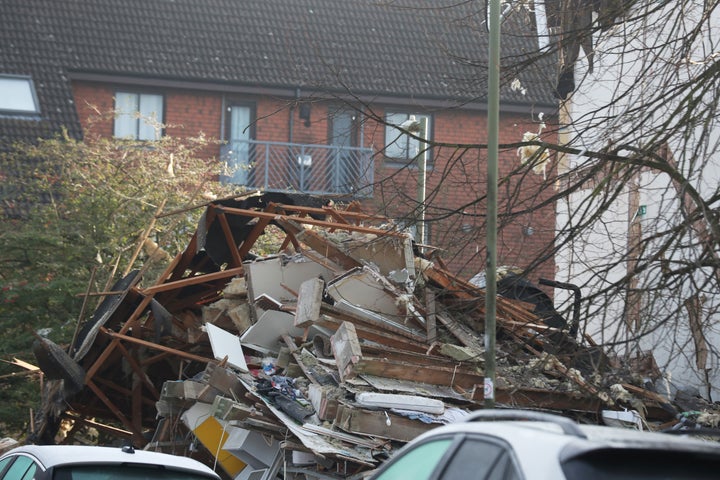 A man's body has been found after an explosion in Hampshire caused a building to collapse.
Emergency services were called to the scene in Andover following a blast at around 2.30am on Thursday, police said.
A number of neighbouring properties were evacuated as a precaution following the explosion.
A spokesperson for Hampshire Constabulary said: "The body of a man has been found after an explosion in Andover at about 2.30am this morning (December 27).
"The explosion caused a building collapse in King Arthurs Way, Andover."
Fire crews left the scene on Thursday afterrnoon after completing a search and rescue operation.
A spokesperson for the service said: "We had the one fatality and other persons were soon accounted for. Fire crews have now left the scene and the search and rescue is now finished.
"It is being handed over to police and the gas board are continuing their investigations."
Meanwhile, a spokesperson for gas company SGN said its engineers had joined emergency services at the site of the blast in the early hours of the morning.
"We understand an occupant in the property at the time of the explosion has died and our thoughts are with them and their family," Dan Brown said.
"While it is too early to speculate as to what has happened, we're working closely with the emergency services to help identify the cause. In conjunction with the authorities, we're currently working to isolate gas supplies to property numbers one and two for safety.
"We'll remain on site to support the emergency services to help discover the cause of the explosion."