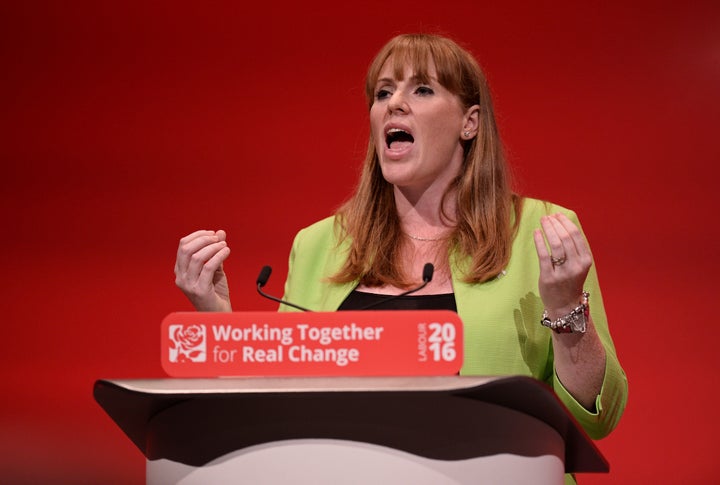 Angela Rayner has kicked off Labour's "Education not Segregation" campaign which will oppose Theresa May's grammar school plan.
At the party's conference today audience members held up placards of the campaign's slogan as the shadow education secretary said she would "fight, with every breath in my body" against new grammar schools.
She said the prime minister had "no evidence that grammar schools help social mobility", and said the plan to widen selection would increase inequality. She told conference members that Labour's campaign, which officially launches on Saturday, will fight it.
"Conference, Tony Blair talked about education, education, education. Theresa May wants segregation, segregation, segregation", she said, branding grammar schools "toxic".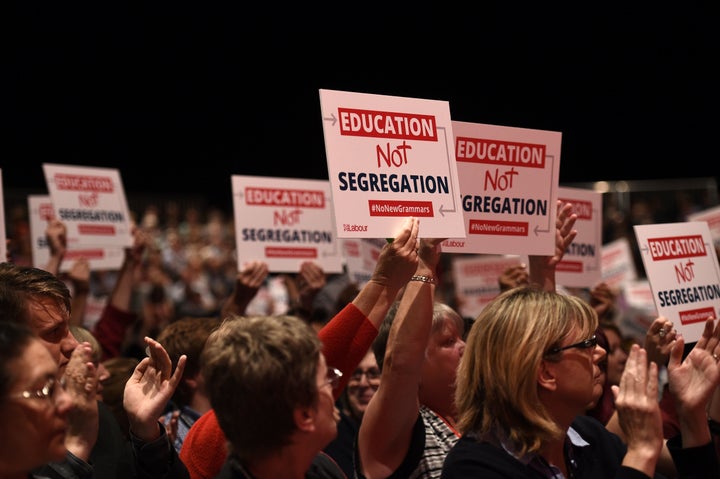 "Conference, Theresa May is telling fairy tales about social mobility and opportunity. Selection is toxic. It tells a clever child they are stupid, strips a child of self-esteem and embeds inequality."
In her speech Rayner also launched a "Childcare Taskforce", which she said would help working parents find "affordable, high-quality childcare and early years learning".
"Our aim will be to provide the care and support for every child to fulfil their potential, and to help parents back to work", she said.
She drew applause as she referred to her background as a single mother, and praised Labour's Sure Start centres, which she said helped her after she "left school at 16, pregnant, with no qualifications."
"Labour's Sure Start centres gave me and my friends, and our children, the help and support we needed to grow and develop."
Popular in the Community