Thousands of people are calling for an end to wildlife tourism rides in a Cambodian park after an elephant collapsed from exhaustion and died.
Elderly Sambo had been walking for about 40 minutes in scorching heat before she collapsed, suffering a fatal heart attack.
The elephant, believed to have been between 40 and 45 years old, had worked for the Angkor Elephant Company since 2001, according to Cambodia paper, The Phnom Penh Post.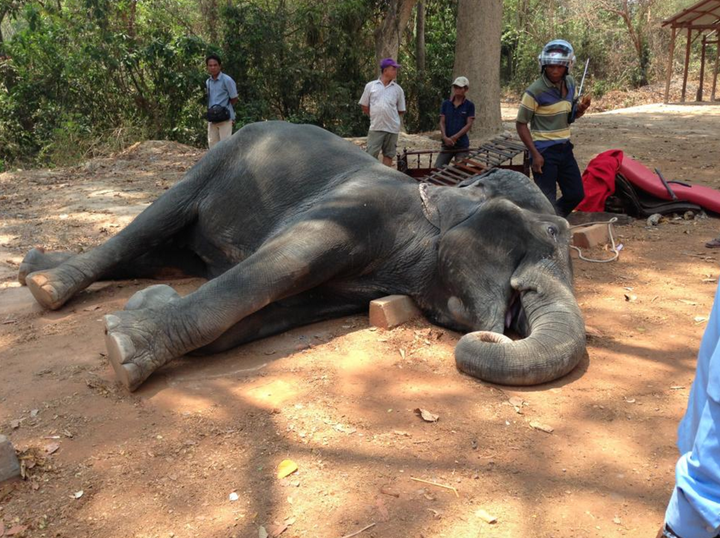 Friday's tragic event has sparked an online petition, which has been signed by more than 15,300 people.
The petition calls for an end to elephant riding at the Angkor archaeological park in Siem Reap.
A statement on the Change.org petition reads: "A cruel tourist attraction that is proven to be harmful to elephants, and can only damage the tourism industry of Cambodia, must finally come to an end.
"The recent death of an elephant, used for tourist rides, at the Angkor temples should be the final wake-up call for the community and tourism industry to take the steps needed to end this horrific practice.
"There is no such thing as cruelty-free elephant rides."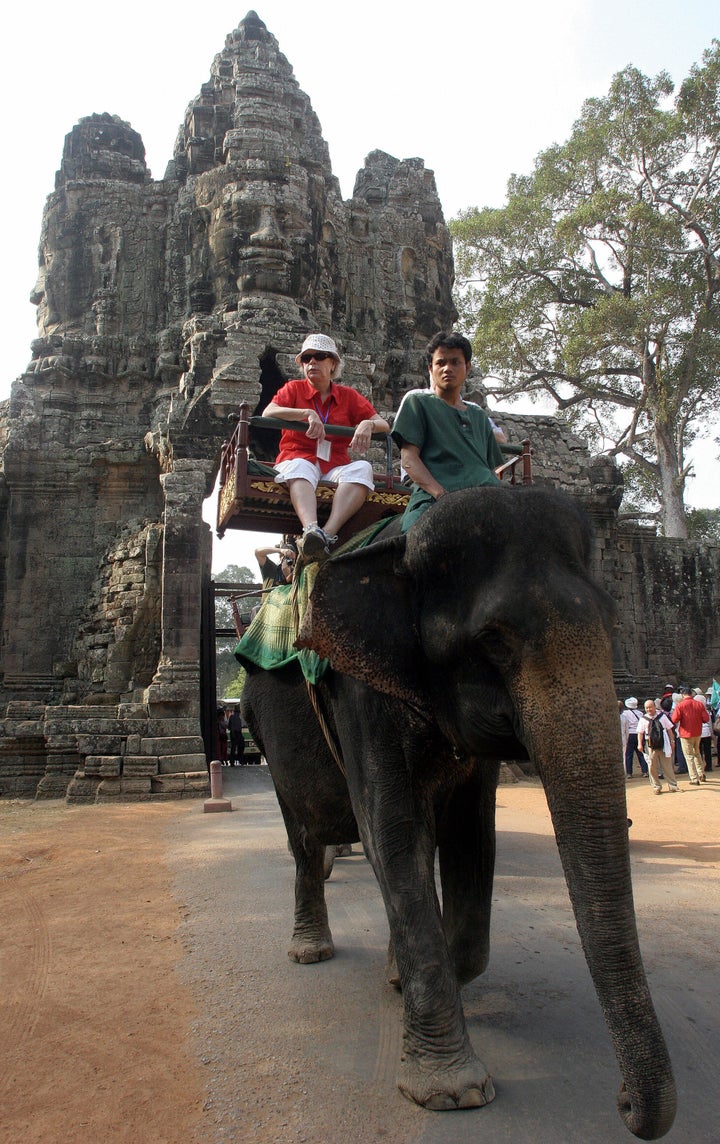 The petition describes such tourism activities as a "lifetime of misery for wild animals".
The manager of Angkor Elephant Company, Oan Kiri, told The Phnom Penh Post that the company was saddened by the loss.
Sambo had been working in temperatures of about 40C.
"After our veterinarian checked... we concluded that she died of heart attack due to high temperatures and lack of wind," he said.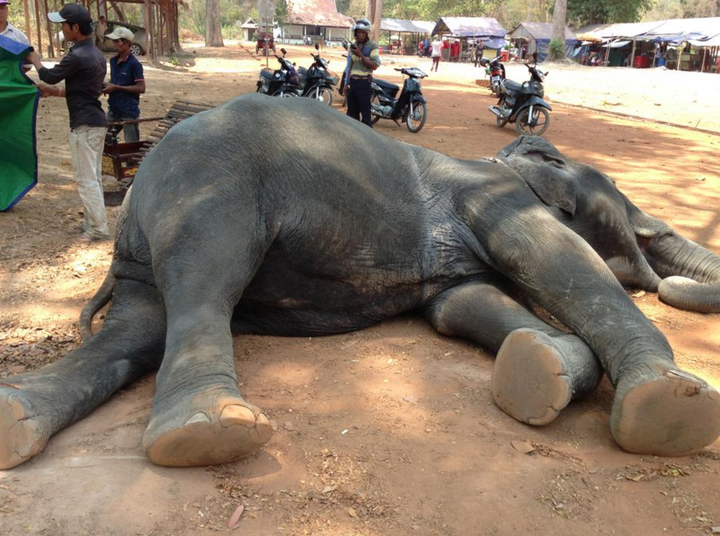 Animals rights groups have slammed Sambo's death and the use of elephants in such "cruel" rides.
Chris Draper, from the Born Free Foundation, said: "The death of Sambo at Angkor Wat sends a tragic but clear message: elephant riding comes at considerable cost to the welfare of elephants.
"While riding an elephant still features on many people's wish list, the sad reality is that this activity may involve a great deal of animal suffering.
"Elephants used for rides are generally trained using harsh and abusive methods, they may be kept isolated from social companions, and made to walk miles on hot roads."
Draper said that access to food and water can be restricted and the animals are often shackled by their feet when not carrying tourists.
He added: "Elephant riding places elephants and people at great risk, and we urge holidaymakers to avoid participating in this cruel practice."
People for the Ethical Treatment of Animals (Peta) UK called Sambo's life an "utter misery".
Mimi Bekhechi, Peta's director, said: "There is absolutely no excuse in this day and age for commandeering these beautiful, intelligent animals for the fleeting entertainment of tourists."
Peta is calling for tour operators to remove the attractions from their packages and for tourists to leave such attractions off their itineraries.
World Animal Protection said that more than 100 travel companies have pledged to end their offer of elephant riding and shows.
World Animal Protection believes at least 550,000 wild animals are suffering at the hands of irresponsible tourist attractions around the world.