Newly elected Brexit Party MEP Ann Widdecombe has been branded "sick" after she suggested science might one day provide an "answer" to people being gay.
In an interview on Sky News' Ridge on Sunday, Widdecombe was asked about her previous comments about gay conversion therapy.
"The fact that we think it is now quite impossible for people to switch sexuality doesn't mean that science might not be able to produce an answer at some stage," she said today.
"I don't know, I don't know any more other than people once knew that it was impossible for men to become women."
"I've never claimed that such science already exists, I've never claimed that."
Labour MP Stephen Doughty said Widdecombe was "sick, disgusting and dangerous".
He said she should be expelled from her party as her comments put vulnerable LGBT+ people at risk .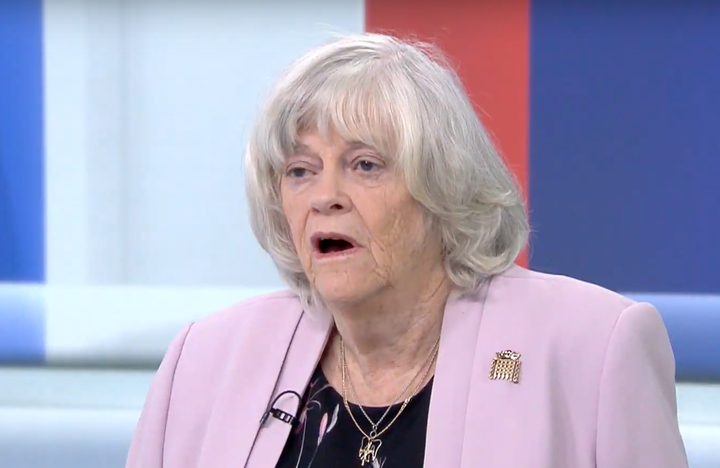 Seb Dance, a Labour MEP, added: "If only science could produce an answer as to how someone so viscerally thick and unpleasant as Ann Widdecombe ends up in elected office."
Independent MP Nick Boles, who used to sit as a Conservative, also said: "If only science could produce an answer to the blight of poisonous bigotry that is Ann Widdecombe."
Widdecombe, who defected from the Conservatives to join Nigel Farage's new party ahead of the European elections, told Sky News: "I've merely said that if you simply rule out the possibility of it, you are denying people who are confused about their sexuality or discontented with it, the chances that you do give to people that want to change gender.
"Now that's all I've said. I do not imagine for one moment that the Brexit Party will be putting forward a policy on gay sex changes in its manifesto."