Annie Lennox may be a tireless campaigner for HIV/AIDS awareness, but in order to be so effective, the star is mindful to look after her own emotional wellbeing.
The 61-year-old, who has dedicated more than a decade to activism, credits yoga and a loving marriage for helping her cope with her challenging work as an HIV/AIDS campaigner.
"At times I feel despairing, I really feel despairing, I feel despairing about the world," she said, speaking at the WOW - Women of the World festival to a packed auditorium at Southbank Centre's Royal Festival Hall, London.
"I mean HIV/AIDS is one issue. And we know that sustainability of the planet, migration, the refugee crisis, new epidemics emerging, racism … all the situations that we are all experiencing collectively as the human race on this planet as I speak as we live here."
"It's so, so challenging. And basically I go to yoga class as often as possible."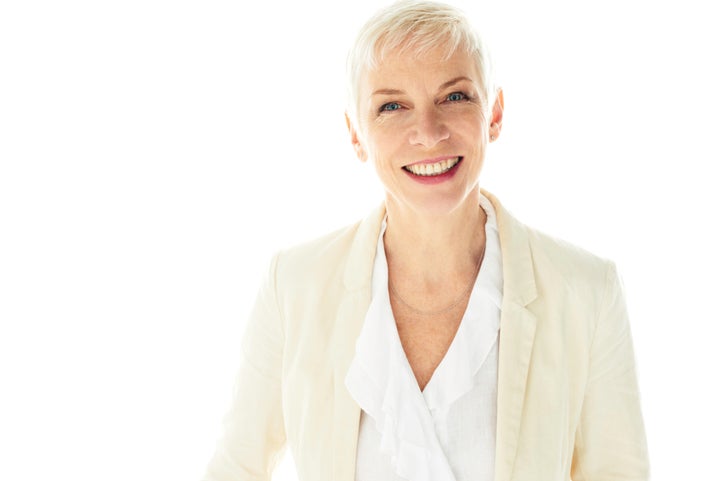 While seeking solace in simple things might sound "ridiculous", she said that many activists risk burnout due to the sheer vastness of the issues they take on.
She added: "I need to be calm because I'm so sensitised to all of it and I can't switch it off."
She is also reliant on "good chats" with her husband, Dr Mitch Besser, founder of mothers2mothers charity, which works to prevent mother to child HIV/AIDS transmission.
"I'm so proud of him because he's saved over a million women's lives," she gushed.
Lennox also said that she has felt "loneliness" through her advocacy and has started The Circle, a network of like-minded influential female activists, working together to improve the lives of women and girls.
She says she sees her work as an opportunity to "stand shoulder-to-shoulder with women around the globe".
"My gender gives me the connection to these issues. Even though my skin is white, I speak for women of all colour because it's my gender, I'm part of that sisterhood," she said on Saturday evening, to huge applause.
"I used to describe myself as a feminist, now I see that I'm a global feminist."
When asked by an audience member how to get started in advocacy and making a difference to the world, she said: "I will tell you what Bob Geldof told me when I met him one day just randomly.
"I met Bob Geldof on the train. I met Bob Geldof and I was chatting with him and I said, 'Bob, I really really want to do something about HIV/AIDS', and he said 'Well just fucking do it'."
HuffPost UK is running a month-long project in March called All Women Everywhere, providing a platform to reflect the diverse mix of female experience and voices in Britain today. Through features, video and blogs, we'll be exploring the issues facing women specific to their age, ethnicity, social status, sexuality and gender identity. If you'd like to blog on our platform around these topics, email ukblogteam@huffingtonpost.com with a summary of who you are and what you'd like to blog about.