Anonymous have issued a fresh threat to Islamic State following the Brussels attack, which left 35 dead.
In a video, the hacking collective said they would "severely punish" the extremists.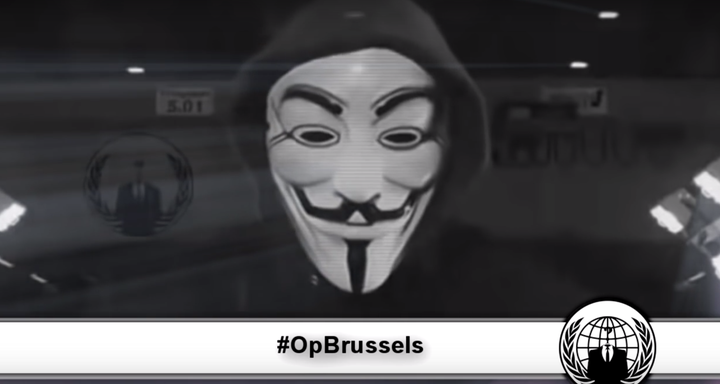 "As long as terrorists continue their actions around the world, we will strike back against them, we will keep hacking their websites, shutting down their Twitter accounts and stealing their bitcoins," a computerised voice said.
The group's message continued: "To the supporters of Daesh, we will track you down, we will find you, we are everywhere and we are more than you can imagine. Be afraid.
"When they kill innocent civilians in Belgium, they hit everybody in Europe, we have to fight back.
Inviting the general public to "fight" with them, they explained: "we invite you to fight with us, you will find a link with this video which will indicate how."
Using the hashtag #OpBrussels, Twitter users expressed support for the collective's campaign, with some even asking how they could help.
This not the first time the hackers have waged war against IS extremists.
Following the Paris Massacre in November, Anonymous issued a similar warning telling viewers to "expect massive cyber attacks."