Back in 2005, The Chase's presenter was fooled by Ant and Dec during a segment on Saturday Night Takeaway and did not take it well, storming off and vowing the duo would never trick him again.
Well, it might have taken 15 years, but they finally managed it.
In the latest instalment of Saturday Night Takeaway, the pair wreaked havoc on the set of The Chase, where everyone was in on the joke apart from the man himself, Bradley Walsh.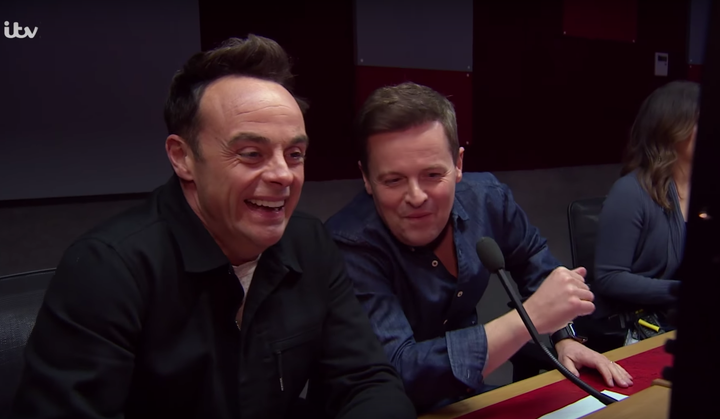 During the course of filming, Ant and Dec – speaking to the "contestants" and Chaser Jenny Ryan through an earpiece – made sure to mess with the host by having contestants big up Pointless as a "more intellectual" show and answering impossible questions without batting an eye, while Jenny was instructed to get people's names wrong.
"What the f*** is going on with this show?" he asked, when he spotted a spelling mistake on a question, changing "father" to "farter".
As time went on, Bradley slowly began to lose his cool, most notably when Ant and Dec also made sure there was as much behind the scenes noise as possible, and the host took various trips to cool off backstage.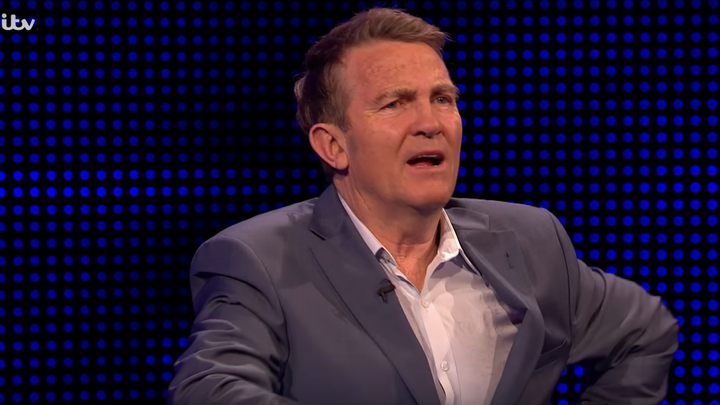 And when it looked like the fake team was about to win the biggest prize pot in The Chase's history, the biggest stunt of them all was then carried out, with the lights going out and the studio's light-up board sparking.
That was when Ant and Dec ran in dressed as fireman, and Bradley's face pretty much said all there is to say…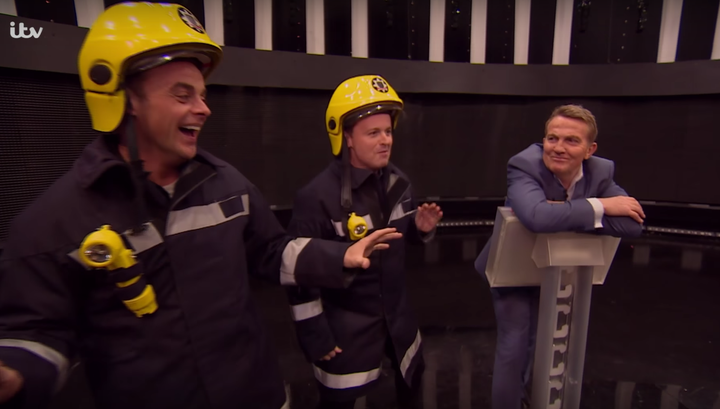 This weekend's Saturday Night Takeaway was a bit of an unusual one, as it was the first ever not to feature a studio audience, due to the coronavirus pandemic.
Next week's finale had originally been supposed to have been filmed at Disney World, but when the theme park closed its doors, these plans were axed.
Instead, Ant and Dec confirmed that a pre-recorded finale episode would air instead.
Saturday Night Takeaway returns next week on ITV.