The heartwarming moment a seven-year-old girl showed her friends her new pink prosthetic leg and became the star of the playground has been captured on camera.
Anu, from Birmingham, had her right leg amputated shortly after birth. She wears a regular prosthetic leg on a daily basis, but has recently had a bespoke sports blade made, which allows her to be more active.
"It makes me run faster and do my street dancing faster," Anu told BBC Midlands.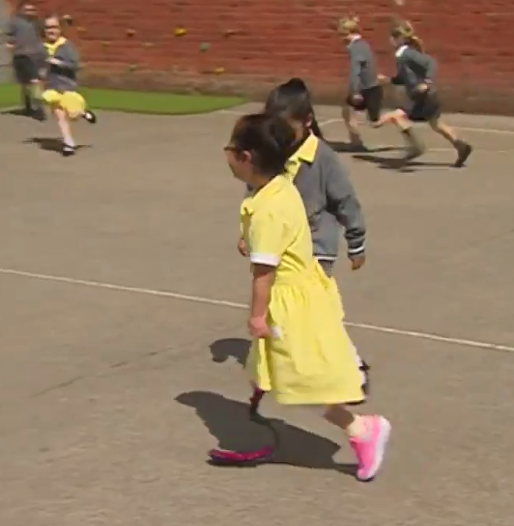 Anu said she's pleased the leg is her favourite colour - pink. And her classmates are every bit as impressed with her new prosthetic as she is.
In a video clip shared by BBC Midlands they can be seen gathering around her to inspect it, before giving her big bear hugs and joining her on a run around the playground.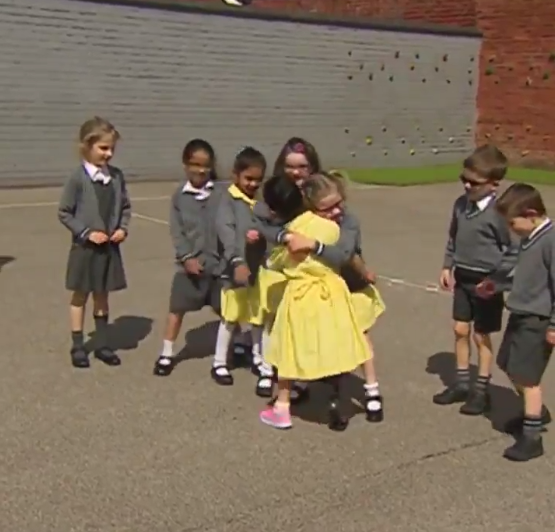 The footage was filmed as part of a report on government funding for prosthetics.
Running blades like Anu's cost between £2,000 and £5,000 and need need replacing every two years. But the BBC reports that the funding is due to run out next March.
Anu's family have been supported by the West Midlands Rehabilitation Centre for the treatment.