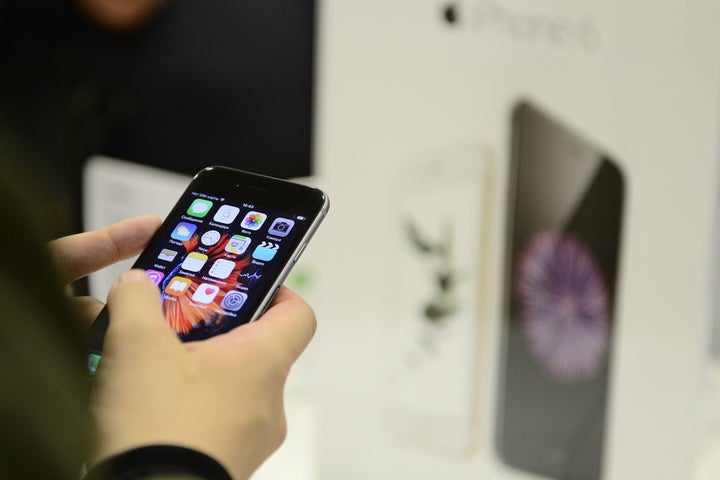 It's the stuff of a spy movie or video game: A shady government agency simply clicks a button and immediately has access to everything on your phone.
Well that fiction just became a reality as security researchers at Lookout today announced that they had discovered a powerful piece of software that was capable of hacking any iPhone on the planet and without them knowing, spy on their Gmail, Facebook, Skype, WhatsApp and more.
It's called "Pegasus" and was developed by an Israeli intelligence agency that specialises in what it calls "cyber war".
While Lookout are understandably cautious about sharing the precise nature of how the program works, they do reveal that the attack is initiated through an SMS. From there the malware is delivered and the iPhone is "jailbroken" effectively unlocking its contents to the attacker.
Lookout's Mike Murray said: "Pegasus is the most sophisticated attack we've seen on any endpoint because it takes advantage of how integrated mobile devices are in our lives and the combination of features only available on mobile."
Before you start worrying that you might have been hacked, Murray does have some words which could be reassuring, to some of us at least.
"The going price for Pegasus was roughly $8 million for 300 licenses," explains Murray "so it's not likely to be used against an average mobile device user, only targets that can be considered of high value."
Apple and Lookout worked together on a fix for Pegasus and the technology giant has issued iOS 9.3.5 which can be downloaded now.
Lookout unsurprisingly suggests that "all iOS users should update immediately."
How To Update Your iOS Software
If you're wondering how to update the iOS software on your iPhone or iPad the process is relatively simple.
Simply follow these actions:
Tap on Settings
General
Software Update
Then tap on Download and Install
For the software to update we recommend that you have your iPhone or iPad plugged into a charger and that it has a strong connection to WiFi.