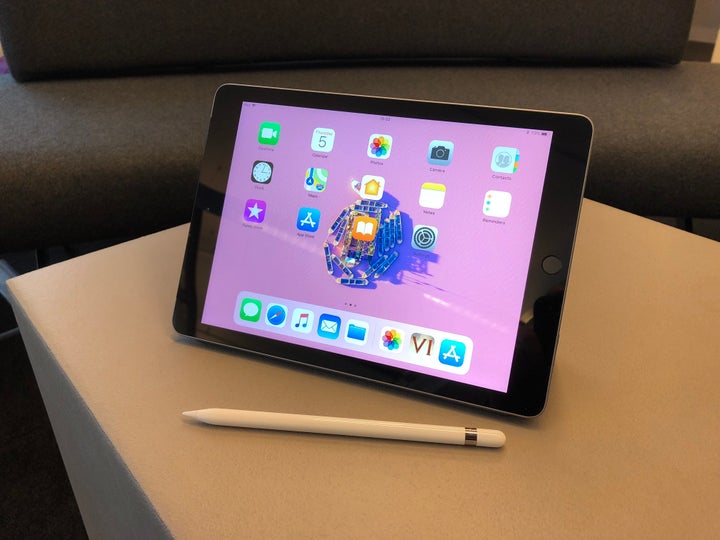 K E Y P O I N T S

This is Apple's 6th Generation iPad and has a 9.7-inch display, Touch ID and now, the ability to recognise Apple Pencil - the company's high-end stylus.

Apple has pushed this as a tablet designed specifically for education but honestly, this is the new iPad. Period.

The biggest changes here are the faster processor and the addition of Apple Pencil support, both of which are long overdue.

That's it though, Apple doesn't really have much competition which is a shame because it knows it can beat the current competitors by doing the bare minimum.

The new, processor is brilliant, allowing you to run multiple apps side-by-side without any lag and run the latest games and augmented reality apps.

Apple Pencil support is great. You simply plug it in and it subsequently auto-connects every time you unlock the tablet. It's incredibly accurate making it perfect for handwritten notes or drawing.

The iPad is £319 which, while not cheap, isn't actually eye-watering and considering the sheer power Apple is providing it feels like you're absolutely getting your money's worth. To put that into perspective, Amazon's top-of-the-range Kindle is £220.
V E R D I C T

Let it never be said that Apple's products are cheap, yet after spending just under a week using the new iPad I can't help but feel this is the closest we might ever get to a 'bargain' from the Silicon Valley giant.
Apple's new tablet is new in absolutely the loosest possible sense, by which I mean take one look at it and you'd be forgiven for thinking nothing has changed.
That's no bad thing, as Apple's current iPad design is excellent with an all-metal body that feels sturdy and a large 9.7-inch Retina display on the front. That display is excellent but like most tablets it's reflective as hell so you might want to consider getting a matte screen cover.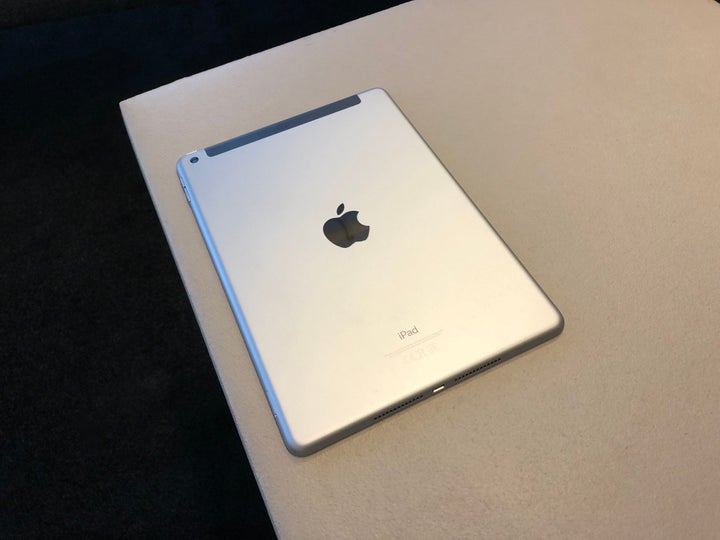 It's still not as thin as the iPad Pro but it's more than comfortable to hold in one hand.
The changes that have taken place have occurred beneath the surface. There is now a new 40% faster processor powering the iPad and the screen now supports Apple's £99 stylus: the Apple Pencil.
Apple Pencil is light, accurate and great for those with a creative streak. I am not a natural artist (in so much as stick figures or colouring books are my limit) so during my time with the iPad I've mostly used the pencil for note-taking. Do not spend £99 if you're only going to take notes. I've seen friends create incredible comics using Pencil and for them, it's perfect. So unless you're going to really use it, save yourself the money.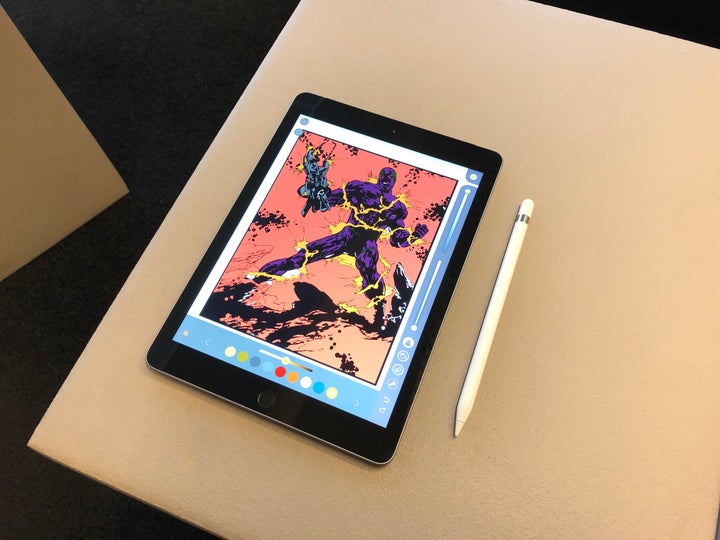 By upgrading the processor the new iPad feels incredibly fast. It can easily run two apps side-by-side, so whether you're a student who's researching for an essay while actually playing YouTube or you just want to do some shopping while watching Netflix, this tablet can do it.
It also allows the new iPad to join Apple's great push to become the leader in augmented reality (AR). I do not use augmented reality apps very much, in fact at the moment most of the time I'm using them is to show people what augmented reality is.
That being said, Apple is mad for AR and as such the App Store has some really quite astonishing games and apps, from the Ikea Place app that lets you try furniture in your room before buying, to the WWF Free Rivers app that takes you on the journey of a river through a natural habitat.
It's easy to see the educational potential here, indeed Apple showed me an app earlier this week that lets you place a virtual frog on a table and then dissect it/see through it using x-ray specs. The key word here however is potential. A close friend of mine is a primary school teacher and while she's a huge fan of using her iPad in the classroom, the day when her school can actually afford to give every child a tablet is a very long way off. If and when that day comes though, kids are in for a treat.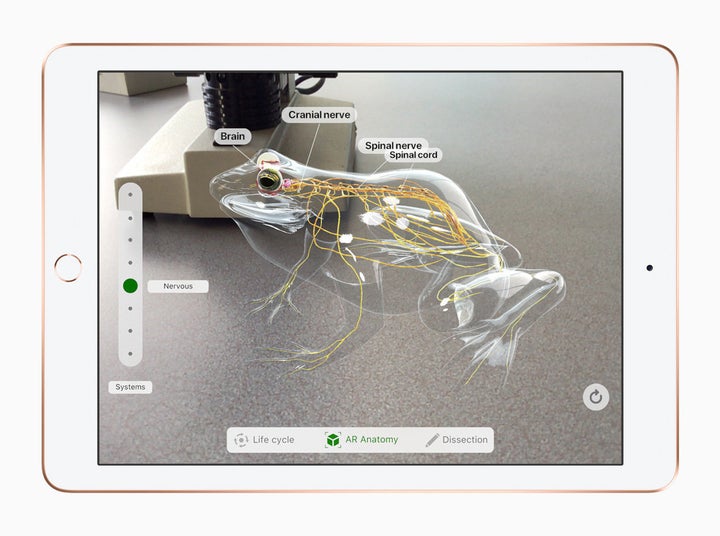 So yes, while I see AR as being a cool feature to have, it's not a reason to rush out and buy one. Instead it's that the iPad is a really compelling delivery mechanism for the App Store and in particular, Apple's free apps.
Garageband is now a really, really good music creation tool and yet despite that it's completely free if you buy one of Apple's products.
Likewise, Pages, Keynote and Numbers are all really powerful tools for kids doing their homework or even those of us who want to spruce up our presentations and again, they're all free.
Add those apps to the iPad's brilliant screen, the Pencil integration and faster processing and you have a remarkably powerful computer that comes with a full suite of free software and costs less/the same as most Chromebooks.
S P E C I F I C A T I O N S

Display: 9.7-inch Retina Display with Apple Pencil support

Processor: A10 Fusion processor

Camera: 8MP rear-facing camera (no flash), 1.2MP front-facing camera

Storage: 32GB/128GB

Connectivity: Wifi or WiFi + Cellular, Bluetooth

Software: iOS

Price: 32GB WiFi £319, 128GB WiFi £409, 32GB WiFi+Cellular £449, 128GB WiFi+Cellular £539.
T A K E H O M E M E S S A G E

This is not, somewhat disappointingly, a vast overhaul of the iPad, and yet despite that the proposition remains just as impressive. With a new faster processor and Apple Pencil support the iPad feels exactly like what a tablet should be, whether you're into drawing, studying or you just want a device to keep you company on the commute.
£319 is still a lot of money, but when you consider what you get for each of those £1s you can rest assured in knowing that you're getting your money's worth.