It is a truth universally acknowledged, among the corridors of television executives at least, that no contemporary drama cast list is complete without the addition of deceptively gentle Scottish actor Mark Bonnar.
Having burst into our collective consciousness as senior cop turned bad in Series 2 of 'Line of Duty' and provided able second-dad support in 'Shetland' as well as self-seeking friend Chris in 'Catastrophe', Mark is currently up front and centre in both 'Apple Tree Yard' - concluding tonight on BBC One - and 'Unforgotten', which reaches an emotional end on Thursday on ITV.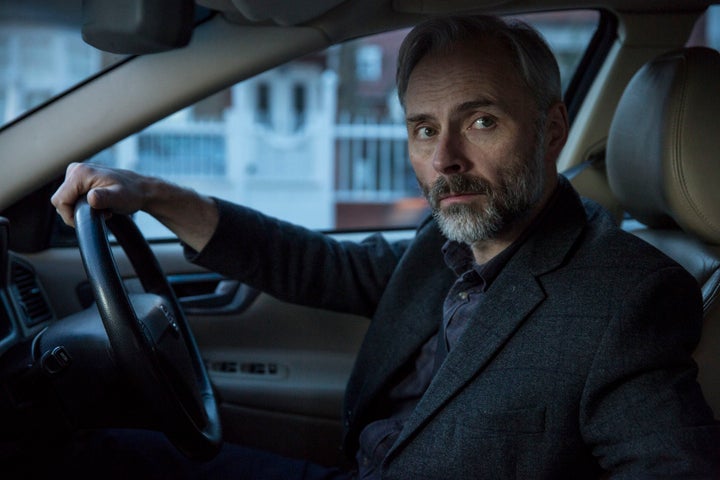 Viewers of 'Apple Tree Yard' have been caught in the maelstrom of Yvonne Carmichael's undoing - caught in the frenzy of an affair with an enigmatic stranger, then subjected to the trauma of rape by a random colleague.
With fans tuning in tonight to see whether Yvonne's complicity with her lover will see her forsake her freedom, Mark - who plays her increasingly knowledgeable husband Gary - is keen we reserve our sympathy for the long-married couple at the centre of the drama.
"It's the nature of long term relationships," he tells HuffPostUK. "People can come unstuck. But they're working on it.
"This story examines just how much one couple can endure. It's very romantic, you could say aspirational in that way."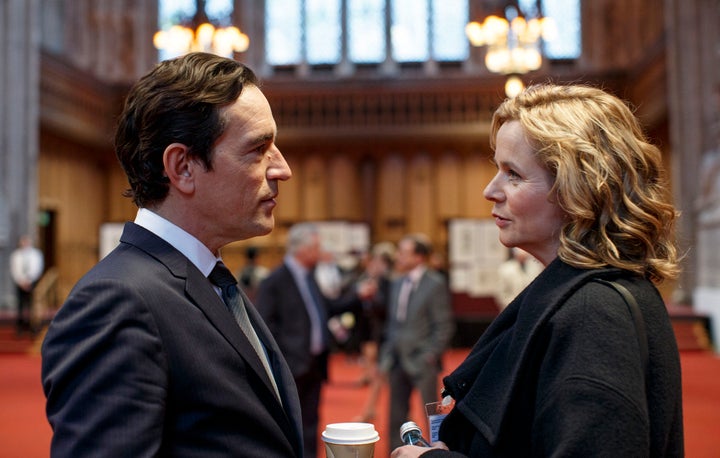 Mark is also pleased by the extent to which middle-aged desire has been given this fresh platform. "It's a long abandoned area," he says. "When it is a topic, it's treated as a sideline. This is new territory for primetime, with programme makers realising that not everyone over the age of 35 just wants to curl up with a pipe and slippers - although that is very appealing too, I must admit."
For those curling up with said accessories tonight for the final instalment of this thought-provoking drama of betrayal and its consequences, Mark is keen we don't judge any of the protagonists too harshly ."We're all faulted, we're all shades of grey, that's what this story examines.
"Clearly, there's a crime at the centre of it, but there's also natural human failing, which we can all relate to, I'm sure."
'Apple Tree Yard' concludes on Monday 6 February on BBC One at 9pm. The series is available on iTunes now, and DVD & Blu-ray Box Sets are out on Monday 20 February.