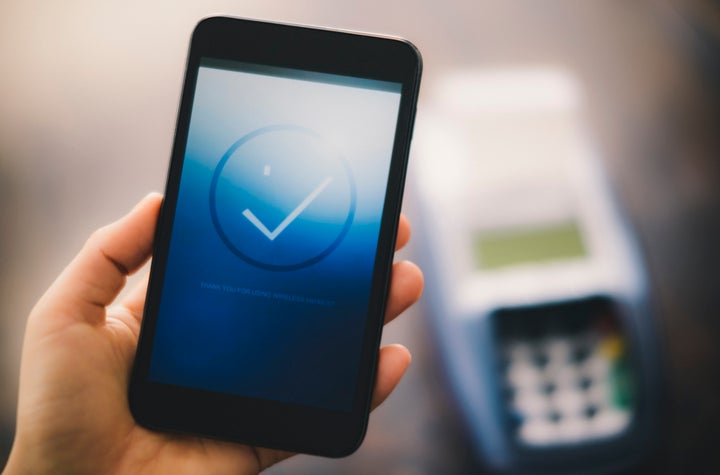 Do you bank online? If so, you're among the 60% of UK adults who do. When internet banking was first introduced by Nationwide in 1997, it was hailed as a tech revolution, a step up from the telephone banking first launched by Girobank in 1980. And it is a revolution that continues to innovate and evolve.
With the popularity of smartphones, tablets and apps, mobile is the way banking is heading globally, bringing not only convenience to existing bank customers, but also financial services to millions of people around the world who have previously been 'unbanked'. According to Lloyds Banking Group's Marc Lien: "Internet banking was a breakthrough - it allowed us to bank whenever we wanted. But mobile really is the paradigm shift - you are now walking around with a bank in your pocket."
So can mobile banking be revolutionised even more? We look at some gadgets and apps that suggest it can.
Your bank's mobile app
This is your first port of call for mobile banking. Download the app to your phone and tablet, follow the set-up instructions and log in with your passcode. You can check your balances, make payments and move money between accounts. Some let you locate cash machines and nearby branches. B is an intuitive digital banking service created for people who want to take more control of their money. With B, you get a current account, a savings account and an easy-to-use app for tablet and mobile. The app is full of smart features to give you a clearer view of how you spend and save.
Security keys and card readers
Obviously, security is paramount with online banking. Some banks issue a 'secure key' – a little calculator that generates passwords when you want to log on. They are small enough to carry with you, although you can often use a digital secure key which comes embedded within an app. And other banks supply card readers in which you place your debit card to authorise some payments. But either way, the message is: banks take security very seriously indeed.
Payments
Mobile banking has streamlined the way we make payments, with apps that offer person-to-person mobile payments. No more swapping account numbers and sort codes on texts or scrappy bits of paper. By registering for services such as Pingit or Paym you can make payments to people securely just with their mobile number. And there's also Payfriendz, an app that does the same, but with built-in chat to make your payments to other people in your group more personal.
Contactless and Apple Pay
Contactless technology, where you touch your debit card on a reader to make purchases, has been around since 2007. Apple Pay is an app that uses a chip in your iPhone 6/6S/iPad/Apple Watch linked to a payment card to buy items. In shops, you simply hold your iPhone over the contactless reader to wake it up, put your finger on Touch ID and your phone will beep to confirm the payment. Your B debit card works in conjunction with your iPhone and Apple Pay to make payments easy.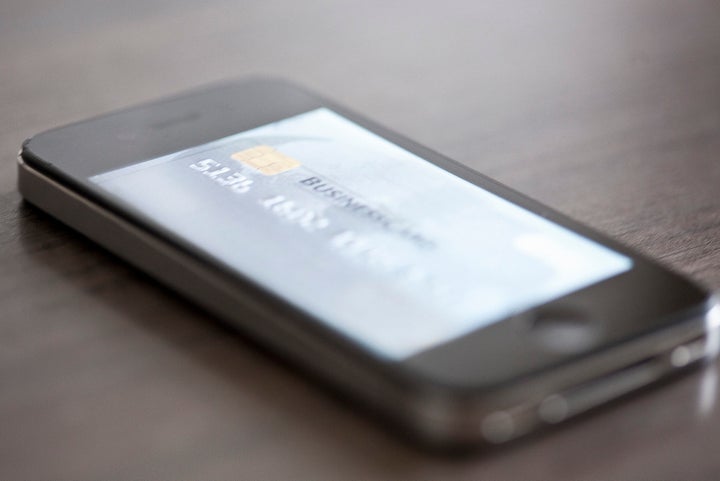 Apps that track your finances
Keeping an eye on your accounts with your bank's mobile app is all well and good, but what about the rest of your finances? Credit cards, budgets, bills and expenses – wouldn't it be great if they could all be together in one place? You can. There are clever apps out there that take mobile banking to another level. OnTrees and Money Dashboard use just one login to let you see all your bank accounts from different providers. And don't worry - as they are read-only, money cannot be moved in and out. With other budgeting apps such as Wally, you can photograph your receipts too. And with B's super-smart app, you can set up separate pots for different savings goals and keep track of each one.
The future of mobile banking
"If the banking industry is going to remain relevant to our customers, we must be where our customers are – watching and testing the type of technology they are using," says Lien.
Biometrics such as fingerprint, face and voice recognition have been developed for use with mobile banking apps to replace PINs and passwords. With location services, and WhatsApp-style secure messaging apps, the next stage of mobile banking will be Personal Financial Management (PFM) – services tailored specifically to you. You could be alerted to opportunities within your vicinity, such as special offers in a shop you're in or even a flat just around the corner that matches your buying criteria.
As mobile technology advances, so too will the banking sector. The revolution continues.