Disgruntled customers are sharing photos of their 'disappointing' Christmas trees and it's safe to say they leave a lot to be desired in the bush department.
When Zoe McAllister took her Christmas tree out of its box, it was far from the plush tree she'd seen on the website.
The 22-year-old posted a side-by side photo on Facebook comparing the image of the box against the actual tree.
"EXPECTATIONS VS. REALITY!! I actually laughed at this 'tree' for about 15 minutes," McAllister wrote in the Facebook post. "Looks like I'm off to buy a new tree at the weekend..."
McAllister isn't the only customer to express their "disappointment" at the Argos products, which look like they've been caught in some kind of forest fire.
It wasn't long before word of her experience spread and other customers took to the company's Facebook page to complain about their trees.
Phoebe Adelaide Luan Singleton, 25, was looking forward to celebrating Christmas with her new fiancé.
"We were both excited putting up our tree and getting into the Christmas spirit. But once we stood back we kind of deflated us both.."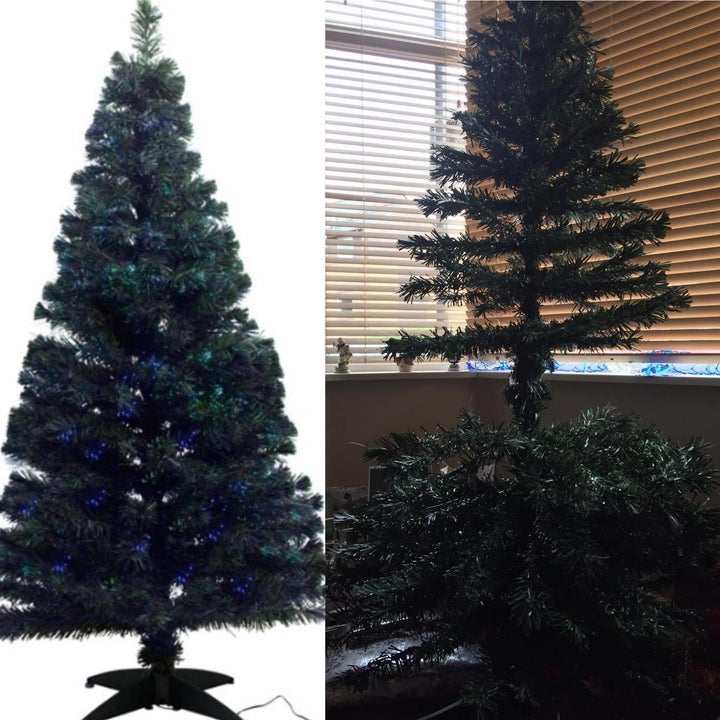 Arlene Leckie, a 41-year-old civil servant, said: "This is the Christmas tree I was expecting to get. However my girls were very disappointed to find that it's not at all like the picture."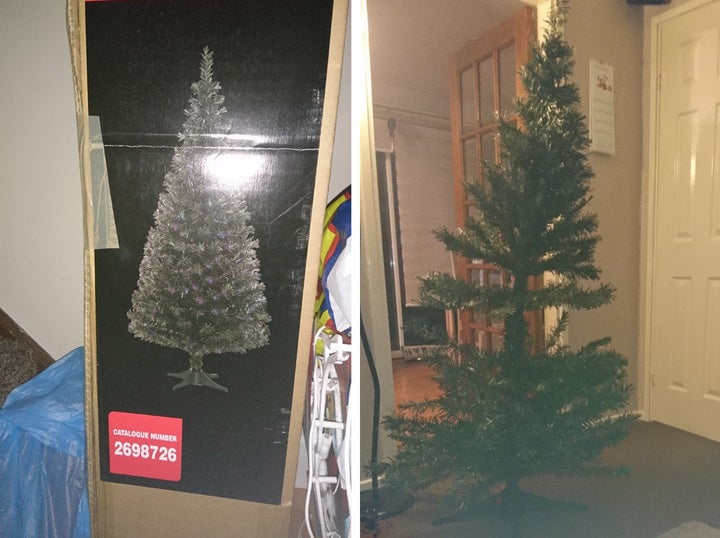 Kim Fegan Hutchinson, a 36-year-old after schools club assistant manager, told HuffPost UK: "I actually just laughed at it at first as I couldn't believe how pathetic it looked even after sorting out the branches, if I didn't laugh I'd have cried. My Mam also has the same tree but when she put hers together half of the lights weren't working either."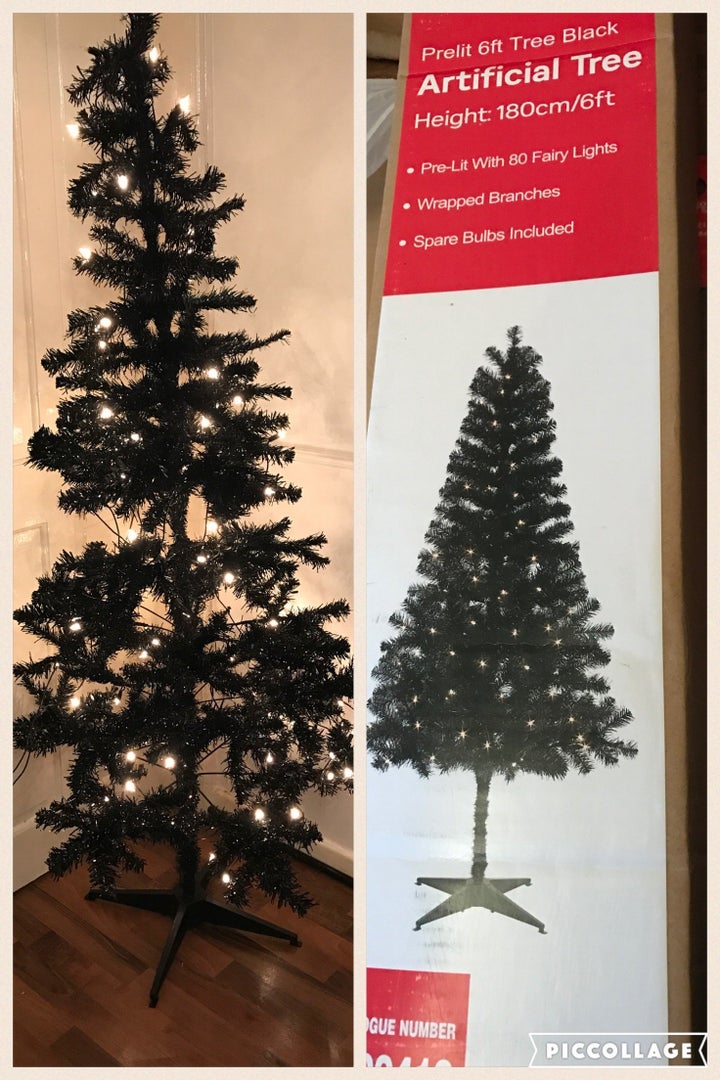 Commenting on McAllister's tree, Argos told HuffPost UK in a statement: "As soon as we became aware of this issue we contacted Miss McAllister and offered her a full refund and a gesture of good will which she has gladly accepted. Once again, we are very sorry for any inconvenience caused."
Argos has yet to respond to HuffPost UK in relation to the other customers.
Related