Armed police could be seen on the River Thames on Sunday as officers played out the chaos of a "pleasure boat" terrorist attack in the first major live-play exercise of its kind.
More than 200 officers were involved in the unique marine-based exercise, which the Metropolitan Police Service took part in, along with emergency service partners.
A sightseeing vessel became the scene of a fierce mock-gun battle between armed officers and police volunteers posing as terrorists shortly after 11am on Sunday, close to the London Docklands area.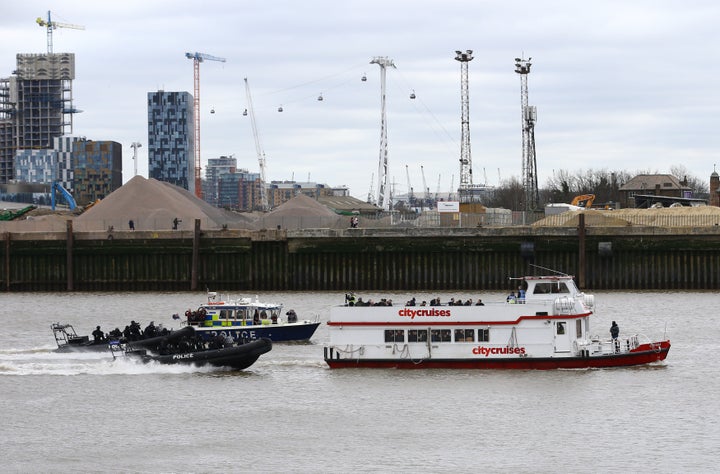 Armed officers boarded the moving vessel in a hail of gunfire just over two hours after a simulated hijacking in which a group of around five officers posing as gun-wielding terrorists assumed command of the boat in a role-play hostage scenario.
At least one "body", played by a police volunteer, was cast overboard, and officers were deployed in a bid to assess the effectiveness of rescue operation tactics in life-like conditions.
The multi-agency operation was carried out between the Met, the Port of London Authority, London Coastguard, the Royal National Lifeboat Institution (RNLI), London Ambulance Service and London Fire Brigade.
It was designed to test every phase of the emergency services' effectiveness with a river-based terrorist attack in the capital - from the moment an incident is reported, to the conclusion of a rescue operation, the Press Association reports.
Police warned members of the public not to be "alarmed" if they saw the exercise taking part on the Thames today.
Commander BJ Harrington, head of the Met's Public Order Command, said the exercise was not planned in response to any "specific intelligence" about an impending marine attack.
But he noted that recent terrorist incidents on the continent showed how would-be attackers have diversified their means of inflicting harm to the general public.
He said: "It's important to point out that the exercise has not been designed in response to any specific threat.
"There's no information that we have that we're preparing for.
"Of course, we have seen a number of incidents abroad in the past few years: Nice, Berlin - we have seen different methodologies developing, and, of course, the river runs right the way through London so why wouldn't we prepare for that."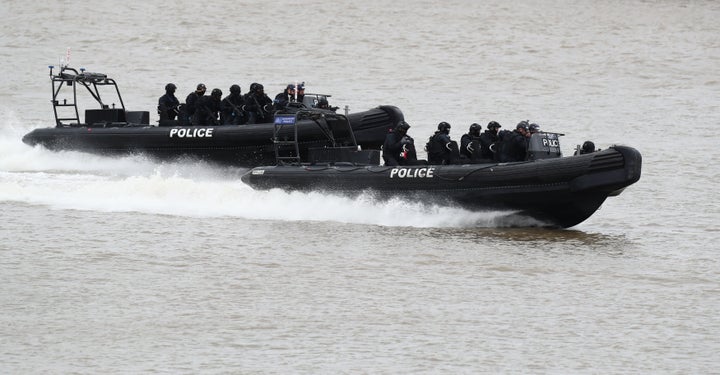 The exercise comes just two weeks after the Met's most senior counter-terrorism officer, assistant commissioner Mark Rowley, revealed that security services have thwarted 13 potential terrorist attacks in the UK in less than four years.
The figure is one higher than the last tally given in October.
Assistant commissioner Rowley said up to 500 counter-terror investigations are operational at any one time, with investigators making arrests at a rate of close to one a day on average since 2014.
The official threat level for international terrorism in the UK has stood at severe - meaning an attack is "highly likely" - for more than two years.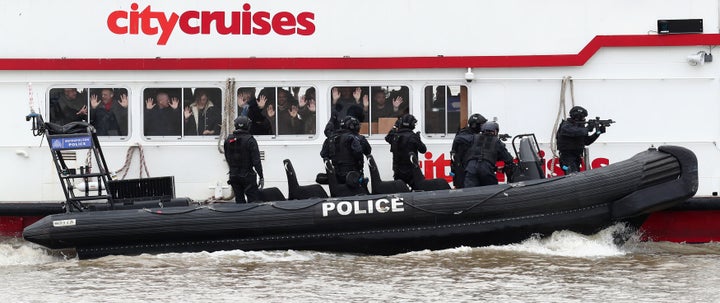 Commander Harrington said the exercise marks the first time all the involved agencies have come together to test their interoperability and effectiveness as a group, and hoped it would act as a deterrent to any would-be attackers.
He said: "Most importantly, we give the people who are going to have to do this tricky and difficult and dangerous stuff the opportunity to have confidence that they can do it, and hopefully, above all, give confidence to people who live and work and visit London to say the police, the agencies, blue light agencies and other public service agencies, are in a really good position to protect them and keep them safe.
"I do hope there is a deterrent effect in this when they see how effective our people are."
A previous major inter-agency exercise in June 2015, Operation Strong Tower, saw hundreds of officers respond to a simulated terror threat in a disused London Underground station.
This was just five days after 30 Britons were killed when a gunman attacked holidaymakers on a beach in Tunisia.
Sunday's operation, code-named Anchor, comes just 24 hours after French police shot dead a 39-year-old gunman at Paris's Orly airport.
Speaking from the scene of the exercise, Commander Harrington praised the bravery of service personnel who deal with terrorist situations.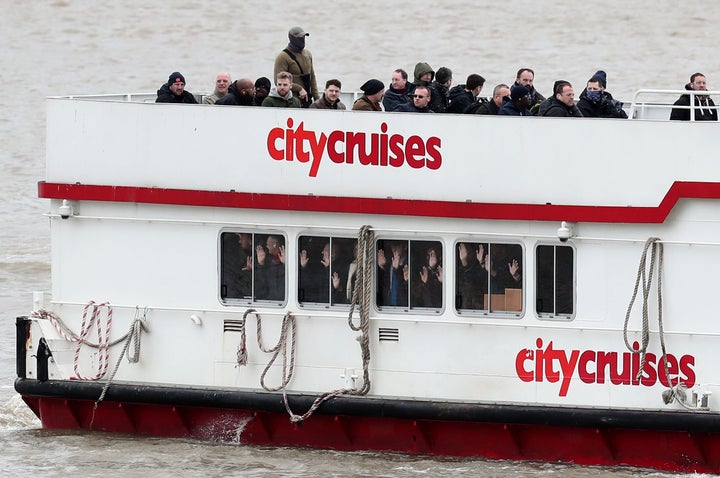 He said: "I just want to stress the bravery of the people involved in this.
"They go forward to face what is a deadly attack - they have no concern for their own lives.
"They're potentially heavily armed and add to that the complexity of a tidal river and I think we should have all praise to them.
"It fills me with confidence that these people are prepared to do this kind of thing."