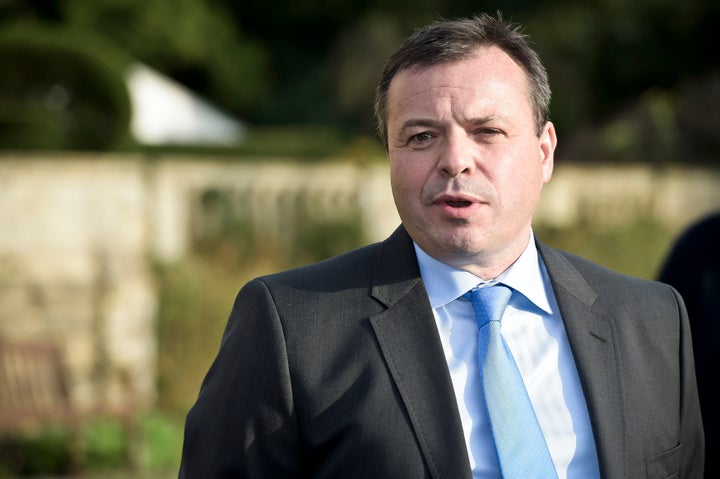 The businessman, who was backing rival group Grassroots Out bid for designation, had threatened to seek a judicial review of the Electoral Commission's decision.
Such a move could have provoked further tensions between the rival Brexit groups, but today Banks announced he was not pursuing the matter through the courts.
In a statement through his Leave.EU group, Banks said: "What is clear now is that if we were to pursue a judicial review, according to legal experts, we would win.
"But this is a time to take a step back from the matter, and after consulting with leading campaigners on this issue, including UK Independence Party leader Nigel Farage – we have decided to show the public how this process was stitched up, but not to pursue the judicial review any further.
"It is time to turn our collective guns on the real opponents in this campaign: those who are repeatedly trying to scare the British public into thinking that Britain is too small and insignificant to be an independent nation engaged with the whole world, not just one corner of it.
"We will be pursuing this campaign with vigour – and we'll have some fun with it along the way."
The MEP's spokesman said: "The die is cast and Outers should get on with it."
In a further sign relations between the two groups are improving, Vote Leave board member Chris Grayling will appear alongside Farage at a Grassroots Out rally in Stoke on Monday.
It will be the first time one of the Cabinet Ministers backing Brexit have shared a stage with the Ukip leader.
Speaking ahead event, Grayling said: "It's important that everyone who wants the United Kingdom to leave the European Union now rolls their sleeves up and aims for a successful outcome on June 23.
"We're all now going to move forward and make the argument that Britain needs to take back control over its own destiny and find a better use for our £350 million a week contribution to the EU."
Farage described it as a "very positive signal for the campaign ahead."