For those who don't suffer from anxiety, it can be difficult to understand just how devastating the mental illness can be.
Now, artist Scarlett Raven has painted what anxiety looks like to her - and it's both beautiful and frightening.
The piece, entitled 'One In Four', is made up of interactive multiple paintings that can be unlocked and viewed as one piece using an augmented reality app.
Raven says she has suffered from deep anxiety issues for most of her life, but art has helped her through it.
"Painting has been a form of self therapy without me even realising it," she said.
"It allows me to breath. My heart rate changes when I paint. Painting has kept me alive."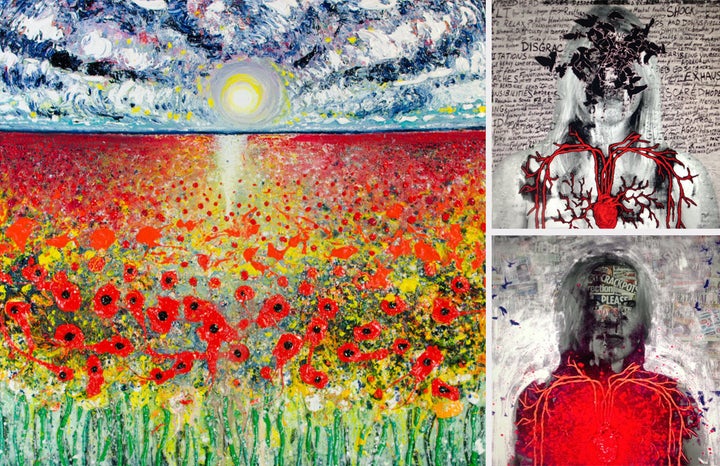 Raven produced the painting to coincide with Mental Health Awareness Week and the charity Mind's 70th anniversary.
It is called 'One In Four' as a reference to the number of people who experience mental health issues at some point in their life.
The emotive piece includes hundreds of embedded 'selfies' from other people who have endured similar struggles.
"My whole life is within the layers of this painting," said Raven. "I did a lot of crying while I was painting it. Happy crying and sad crying."
In addition to producing the heartfelt painting, Raven has joined the conversation surrounding mental health by speaking candidly about her own struggles.
"I only got an accurate diagnosis two years ago. I dealt with my problems on my own badly," she explained.
Raven is the first painter in the UK to work with augmented reality technology.
Using augmented reality app Blippar, people can unlock the hidden stages that lie beneath her work. Scanning the artwork with the app triggers the process.
"It was really hard seeing the stages of my mental health in pictures and my deterioration," Raven recalled.
"Other people wouldn't notice it. I don't look unwell. But I know I am. It reminded me how tough life has been and how strong I've been."
She added that knowing there were others out there experiencing the same fears and the same problems has really helped her.
"I want the painting to hold a mirror up to those who experience mental health issues and say, 'Look at how beautiful you are, look at how brave you are'," she added.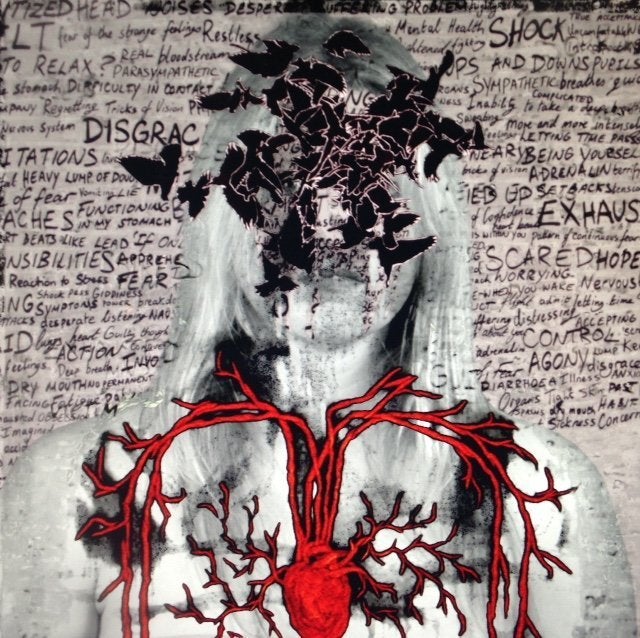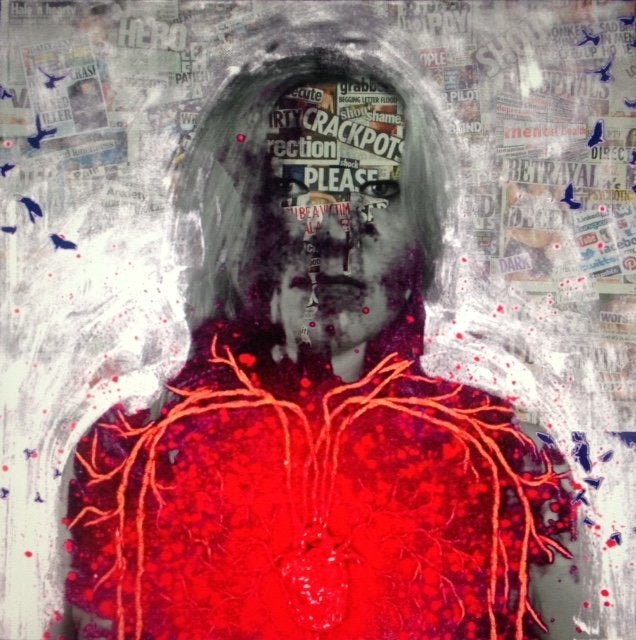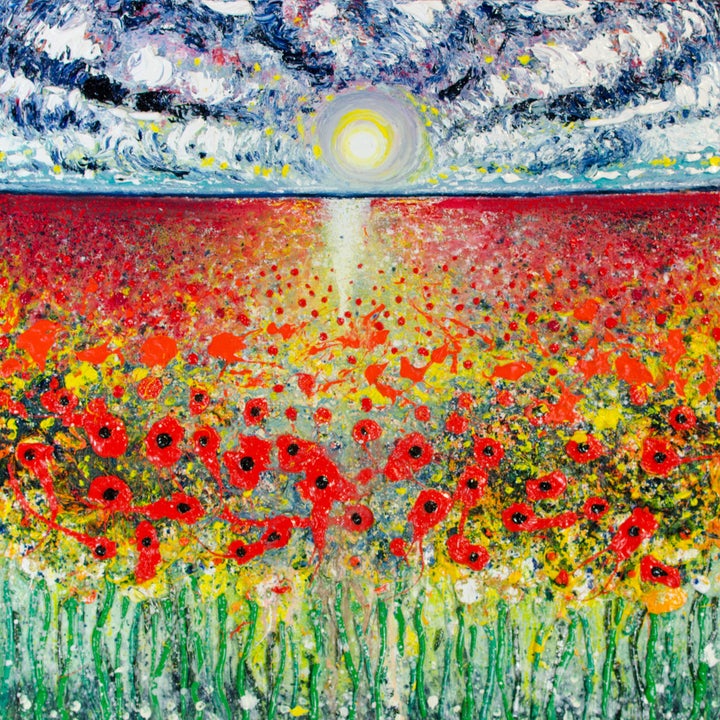 One In Four, Scarlett Raven 2016, original oil on Canvas, plus further screen grabs from beneath the painting that can be unlocked via the Blippar smartphone app.