The promise will reduce "abuses" by supermarkets, according to campaigners who say that for every two tonnes of food we eat in Britain, another tonne is thrown away.
The supermarkets have joined nearly 100 organisations, including brands like Coca-Cola, Nestle and Pizza Hut, and local councils, in backing the voluntary 'Courtauld Commitment' from waste reduction charity Wrap.
The EU wastes 89 million tonnes of food every year – and the UK is thought to be responsible for more waste than any other member state.
Food campaigner Tristram Stuart said the announcement showed the UK is "leading globally on the issue of food waste reduction."
He warned that waste is about a lot more than people binning uneaten food at home, and shops throwing away "ugly veg" that is rejected by shoppers.
While the UK does have "a lot of leftovers to eat up" at home, Stuart told BBC Radio Four's Today programme that supermarkets are "frankly abusing their power" by cancelling food orders from farmers, leaving farmers with no choice but to "dump" food, he explained.
"Ugly fruit and vegetables are part of it, but that really is only part of it," he said. "It's also forecast changes and order cancellations, that result in farmers oversees dumping perfectly good food because the supermarkets have said at the last minute that actually they don't want it."
"Instead of buying the beans they said they'd buy from Kenyan growers, [they] go to Guatemala, or instead of buying British cauliflowers decide to import some French ones," Stuart said.
"It's the way in which they play different suppliers off each other that frankly abuses the power that they actually have."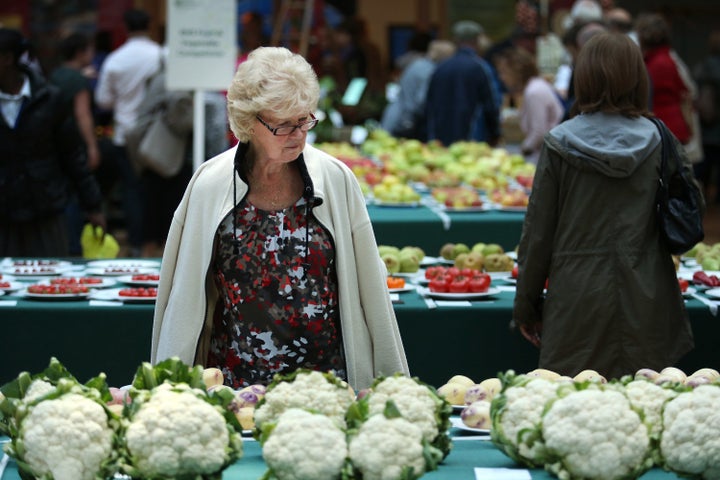 The Courtauld Commitment will measure the amount of food that supermarkets force farmers to waste for the first time, Stuart said.
He said the pledge was a reaction to the recent "public outcry" over food waste.
"I think we - consumers, citizens – have really shown supermarkets that we do care about this issue and that they will have to compete with each other for our custom if they want us to continue buying in their stores."
"In the last few months we've seen a massive public outcry on the issue of food waste on farms, we've seen Hugh Fearnley-Whittingstall's programme which I helped with, demonstrate that supermarket policies are putting farmers out of business [and] British produce to be dumped."
He called for the Groceries Code Adjudicator Act, which passed through parliament in 2013, to be implemented to prevent food being dumped.
Wrap says there is "more than enough food to feed everyone" in the world, and changes to the food industry are desperately needed.
But Stuart said that the UK is making progress: "We have a United Nations goal to halve food waste by 2030, and if you allow the United Kingdom to start from its 2009 baseline, so going retrospectively back a few years, we will be on target to meet that goal, which is quite impressive."
"Consider, that one third of all food that is produced globally, is wasted. This costs the global economy up to $300billion a year, and for the average family in the UK - that translates to around £700 per year," he wrote.
"And all this is happening whilst almost a billion people around the world go to bed hungry each night.
"There's more than enough food to feed everyone, if only we were smarter with how we used it - that's a prospect I find hard to stomach. Yet the population is rising, and by 2050, we'll have an extra two billion more mouths to feed - squeezing our food supply chains even more.
"The reality is, change isn't optional - it's an urgent necessity."
The pledge also aims for a 20% reduction in greenhouse gas emissions created by the food and drink industry.
Popular in the Community