ASOS has responded to online backlash around a recent Instagram photo of size 16 model Naomi Shimada, which referred to her as a plus size model.
But rather than soothing the angry commenters, the reply has only served to rile them up even more.
As the ASOS website sells 'Curve' and 'Plus Size' clothing catering to sizes 18 to 30, many commenters called out the retailer for labelling Shimada plus size and not using a size 18 model to showcase their plus size range.
ASOS then quickly reworded the caption, removing the term 'plus size' and instead writing: "Model and travel film-maker @NaomiShimada is all over this season's fave ASOS slip dress. #AsSeenOnMe."
The brand also responded to individual commenters, writing: "You're right, industry labels suck and we've removed them from this post #allbodiesaregoodbodies" and referring to the term 'plus size' as "whack".
This further angered commenters, such as plus size blogger Danielle Vanier, who commented: "I'm so glad you think the term is so offensive, we wouldn't want to offend all your skinnier/taller/petite followers now would we?
"Let me take my plus size ass over to your site and remove all those items I have in my basket.... seeing as my size is so offensive to you."
ASOS then invited Vanier and other commenters to attend a 'focus' group discussing how they could best use the term.
The brand's most recent response reads: "It's a really interesting debate - we label petite, curve, tall and maternity on our site to help people find the best fit for them.
"Some of our community find 'plus size' empowering which is awesome, but we know that others find it offensive, which we don't love."
The company have asked followers to share their thoughts on the subject in a bid to "get it right for the community".
The Huffington Post UK has reached out to ASOS for further comment.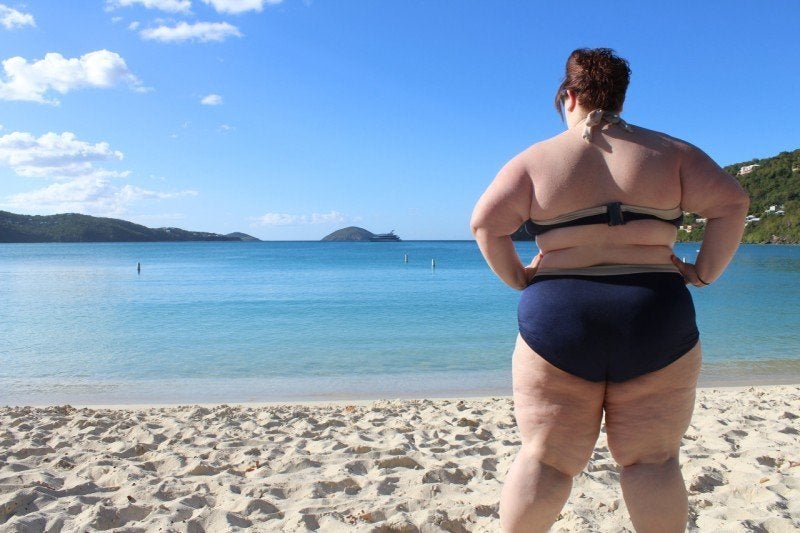 We Exist: Diversity In Plus Size Bodies