A fashion blogger and plus size columnist has sent an important message for brides-to-be everywhere in a powerful open letter.
Callie Thorpe, from London, shared photos from her wedding on Instagram - but, despite her sparking champagne lace gown being absolutely stunning, it's her words people are all talking about.
"I never dreamed I would wear a dress like this," she begun the caption on the photo below. "I used to think that I would never get married until I was thin."
Thorpe that despite feeling "magical" in the dress, there were times where she doubted herself and felt she would be too self conscious to wear it.
But she credits the positive people around her for helping her to realise that "what you look like doesn't really matter to those who love you".
"Dan has loved me at all different sizes and on the day of the wedding when I walked into the room he turned and teared as I walked towards him, he looked at me like I was magic," she said.
Thorpe hopes her post will help women to accept themselves and feel more confident on their wedding day.
"Plus size or not, do you not feel you have to change yourself or your size to be happy on your wedding day, your partner loves you for who you are, not just what you look like," she said.
"You are deserving of happiness no matter what your size, and you will still be the most beautiful person in the room next to your love because you will be glowing with the love you have for each other."
"The happy ending is for everyone," she ended the post. "So please, please let yourself have it."
Related
Before You Go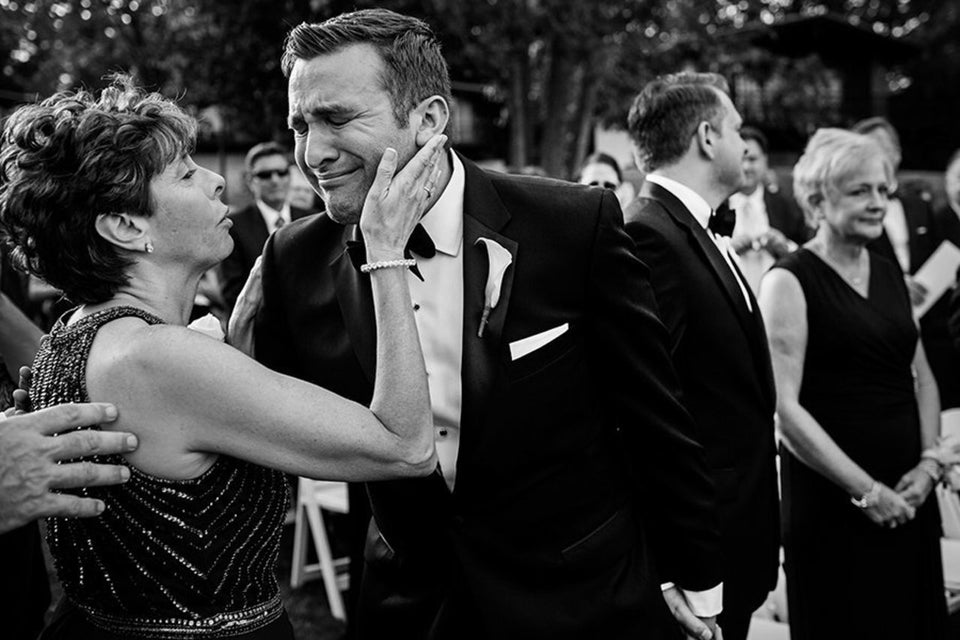 Emotional Grooms At Weddings