The manufacturer of Nurofen has been fined A$1.7m (£890,000) for "misleading customers" in Australia over its pain-specific products.
In December the Australian Federal Court ruled that Nurofen tablets advertised to combat specific areas of discomfort, such as period pain, back ache or migraines, were actually identical.
On Friday, the court ordered the UK-based manufacturer, Reckitt Benckiser, to pay the fine for breaching consumer laws.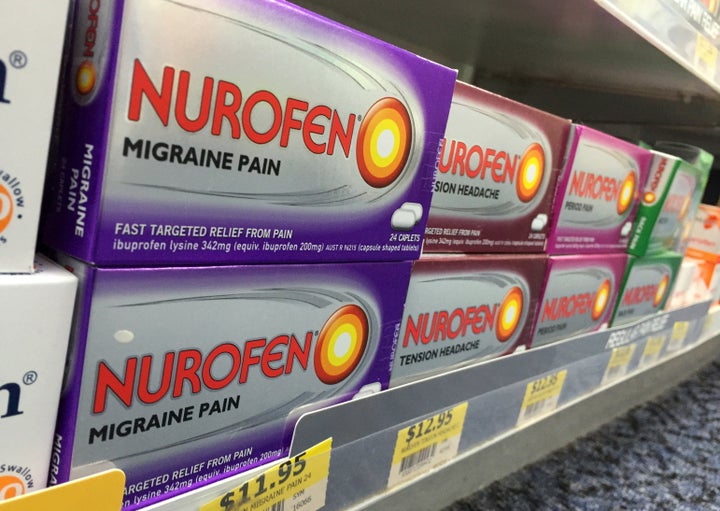 Following claims by the Australian Competition and Consumer Commission (ACCC) that the manufacturer had "engaged in misleading conduct", the court analysed Nurofen products available in Australia including Nurofen Back Pain, Nurofen Period Pain, Nurofen Migraine Pain and Nurofen Tension Headache.
They found that each of the products in the range contain the same active ingredient, ibuprofen lysine 342mg.
The court case has also raised questions over similarities between Nurofen's pain-specific range in the UK, which consists of Nurofen Period Pain, Nurofen Migraine Pain and Nurofen Tension Headache.
"Nurofen Period Pain is available in a liquid capsule which gets absorbed faster than standard ibuprofen into the bloodstream to help provide rapid, effective relief from pain."
A UK doctor has slammed Nurofen's pain-specific products for being "misleading" and according to her, the active ingredient in the UK range is also "exactly the same".
Dr Helen Webberley the dedicated GP for Oxford Online Pharmacy, told HuffPost UK: "Marketing is very clever and some of the brand names have become well known for dealing with certain conditions. For example, being the best at fighting period pain, symptoms of flu, muscle pains etc. Some may claim to work faster but essentially they are the same drug.
"It is important to note that these drugs all come from the same classification, they are 'Non-Steroidal Anti-Inflammatory Drugs' or NSAIDs, and mefanamic acid (renowned for helping treat the symptoms of period pain) and diclofenac (renowned for joint and muscle pain) are actually very similar to ibuprofen."
She added: "The different 'brands' of Nurofen could be very misleading as the active ingredient in the tablets for migraine, periods, headaches are exactly the same - ibuprofen."