Above footage onboard ride is not from incident.
One of the ride's tyre-shaped pods that holds six people is believed to have overturned. Two of the dead were ejected and another two were trapped inside.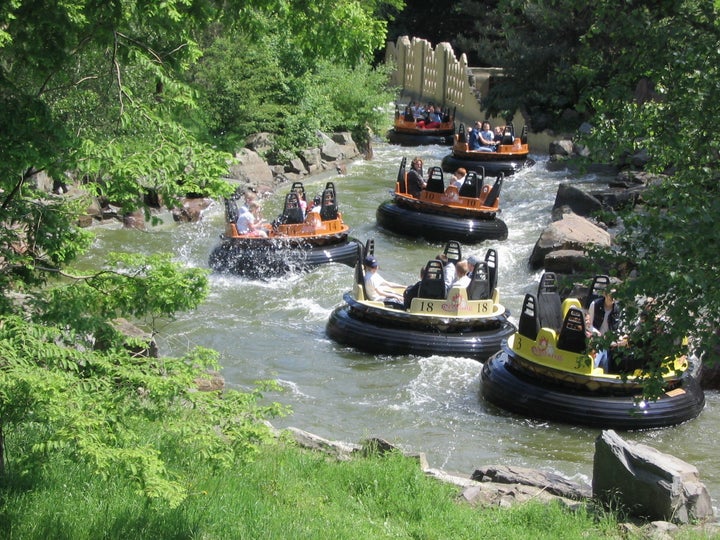 The identities of the victims is not yet known but they are believed to be aged 32-early 40s.
An ambulance spokesman said they "sustained injuries incompatible with living".
The park has been closed while a "coronial" investigation is held.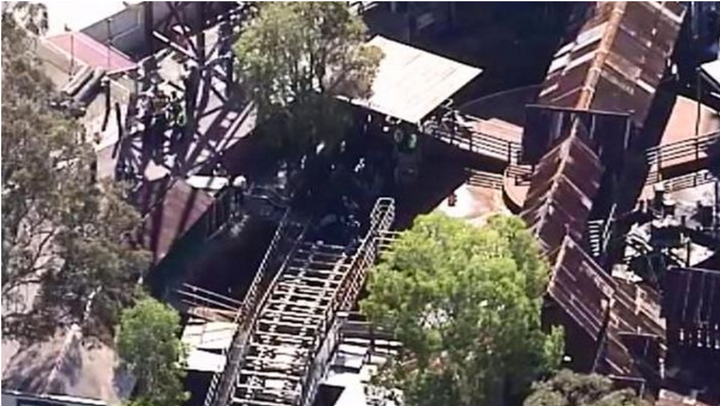 A statement from the park read: "Dreamworld confirms there has been at least three fatalities at its theme park in Queensland today.
"Dreamworld is working as quickly as possible to establish the facts around the incident and is working closely with emergency authorities and police to do this."
Police are currently investigating an incident that occurred this afternoon at a theme park on the Gold Coast.

Police were called to the site at Coomera around 2.20pm following reports that a number of people had been injured by a conveyor belt.

Four adults have been confirmed as being deceased.

Police and other emergency services remain on the scene and no further information can be released at this stage.
Dreamworld bills itself as the biggest theme park on the Gold Coast.
The Thunder Rapids ride was opened in 1986 and is a family ride open to those aged two and upwards.