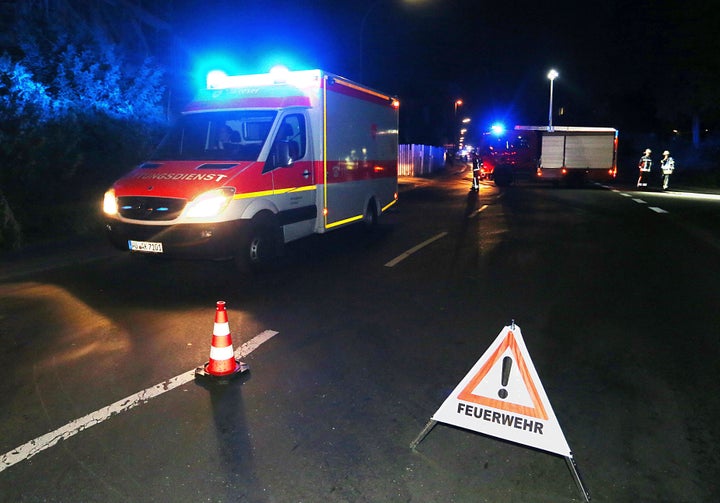 Article originally published 19/07/2016: due to a technical issue this article may have resurfaced for some readers, and the original publish date may not have been visible.
German police have shot dead a 17-year-old Afghan refugee after wielding an axe and a knife that injured at least four people on a train in Bavaria.
Three people were in a serious condition, one person sustained light injuries, and 14 people are being treated for shock, police told reporters.
Joachim Herrmann, Bavaria's interior minister, confirmed to local media the asylum seeker had arrived in Germany as an unaccompanied minor, and had been living with a foster family in the Bavarian town of Ochsenfurt.
The motive for the attack, which took place between Ochsenfurt and Wuerzburg-Heidingsfeld train stations, remained unclear.
After the train made an emergency stop, the attacker fled before being confronted by a police taskforce that happened to be in the area. Reports suggest he attacked police officers before he was shot.
Speaking to public television, Herrmann could not confirm reports that the teenager the teenager had shouted "Allahu Akbar" ("God Is Great") during the assault, it was reported.
"There are hints that may indicate a terrorist background, but these have not yet been proven. There are many witnesses; many people were sitting in the train. There are also the many police who responded and confronted the perpetrator and shot him, who are also important witnesses."
Herrmann added that a hand painted flag of so-called Islamic State had been found in the teenager's room.
More than one million refugees have been given a home in Germany, which has been at the forefront of efforts to deal with the refugee crisis engulfing Europe in the last year.