Babies in prams can be exposed to up to 60% more pollution than their parents, causing potential damage to their brain and future development, a study has found.
The research published by the Global Centre for Clean Air Research at the University of Surrey found that children in prams breathe in more polluted air since they are positioned close to the ground where the air is often most polluted.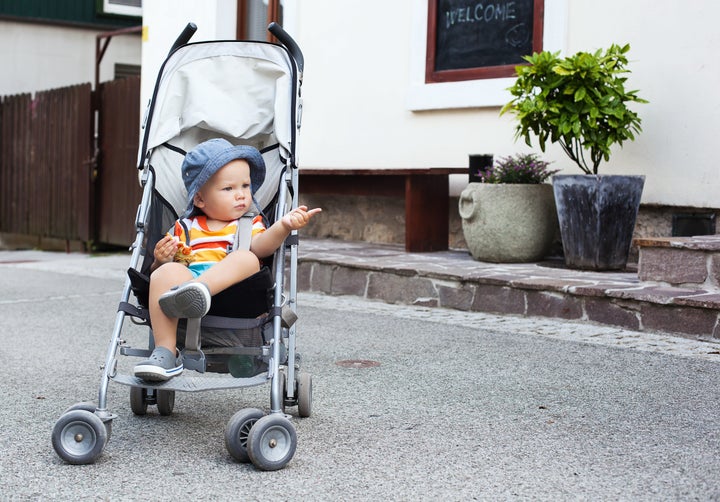 Prams are typically between 55cm and 85cm above ground level, close to vehicle exhaust pipes, meaning babies are more vulnerable to fumes on roads, researchers said.
This can mean they breathe in "toxic metals" that impact the frontal lobe area in the brain and effect on their cognitive abilities and brain development.
Wind speed and direction, as well as how much traffic there is on a road and if there are any barriers between the road and pavement "crucially affect the dilution, dispersion and exposure of pollutants" for babies, it added.
Professor Prashant Kumar, Founding Director of the Global Centre for Clean Air Research, said: "We know that infants breathe in higher amounts of airborne particles relative to their lung size and body weight compared to adults.
"What we have proven here is that the height most children travel at while in a pram increases the likelihood of negative impacts from air pollution when compared to an adult.
"When you also consider how vulnerable they are because of their tissues, immune systems, and brain development at this early stage of their life, it is extremely worrying that they are being exposed to these dangerous levels of pollution."
The researchers suggested a range of "mitigation strategies" to reduce this, such as controlling vehicle emissions and planting hedges between pavements and roads.
They also said "community activism" would help to raise awareness of this among parents who could then make informed choices about where to travel with their children in prams.
Professor Kumar said his past research had lead the team to set up the MAPE (Mitigation of Air Pollution Exposure to young children) project that aims to find solutions.
"We are working together with industrial partners to develop innovative technological solutions," he said.
"With the multitude of evidence we set out in this review, it is important that everyone across the country begin a full and frank conversation about pollution and the impact it has on our most vulnerable – from parents and community leaders, to government officials and industry."