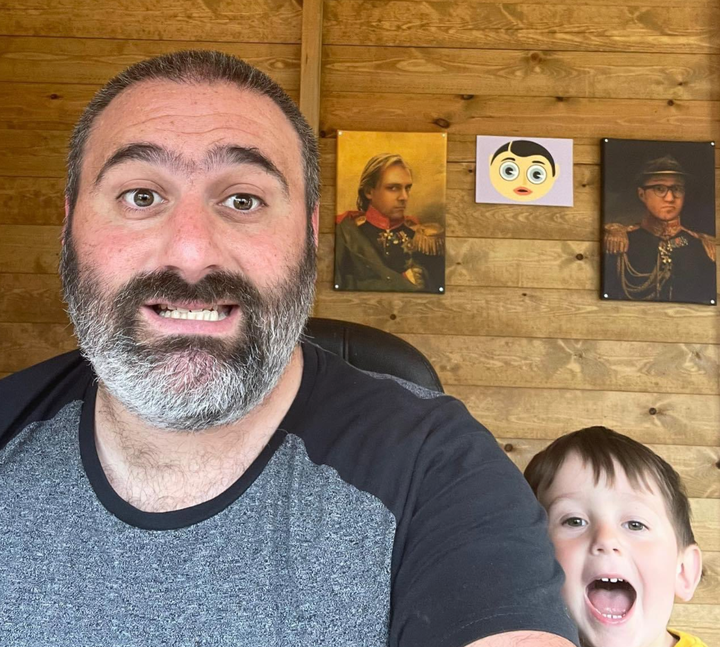 After hearing about the desperate plight of parents struggling to access infant formula milk from baby banks, a father-of-four has taken matters into his own hands.
Simon Harris, 39, from Hockley, Essex, launched a fundraising campaign to help buy more infant formula for baby banks after Sky News reported it was having to be rationed by some charities due to a surge in demand.
In just over a week, the social media manager – known online as Man Behaving Dadly – has raised over £50,000. He is now working with the charity Feed UK to help distribute funds to charities who provide formula milk to parents.
The charity said in a statement posted on X, formerly Twitter: "We are delighted to work with Simon to support the fantastic organisations who go above and beyond for families in need."
Why this is so desperately needed
NHS guidance recommends that babies are exclusively breastfed for the first year of their lives. However, data shows that the majority of babies will be partially or fully formula fed by the time they are 6-8 weeks old.
For many parents, the cost of living crisis has stretched resources to breaking point.
One in five homes with children were classed as being in "serious financial difficulty" in May this year, according to data analysed by the charity Action for Children.
For some it means having to make difficult decisions as to which bills to pay each month, or whether they buy food or nappies for their babies.
What's more, infant formula is one of the most expensive items on parents' shopping lists. The cost has soared over the last year – with the price of the cheapest brand increasing by more than 22%.
"I'm hearing anecdotally about parents who are having to water down bottles to try and make the formula last longer – this clearly has an impact on babies' health and development," Harris tells HuffPost UK.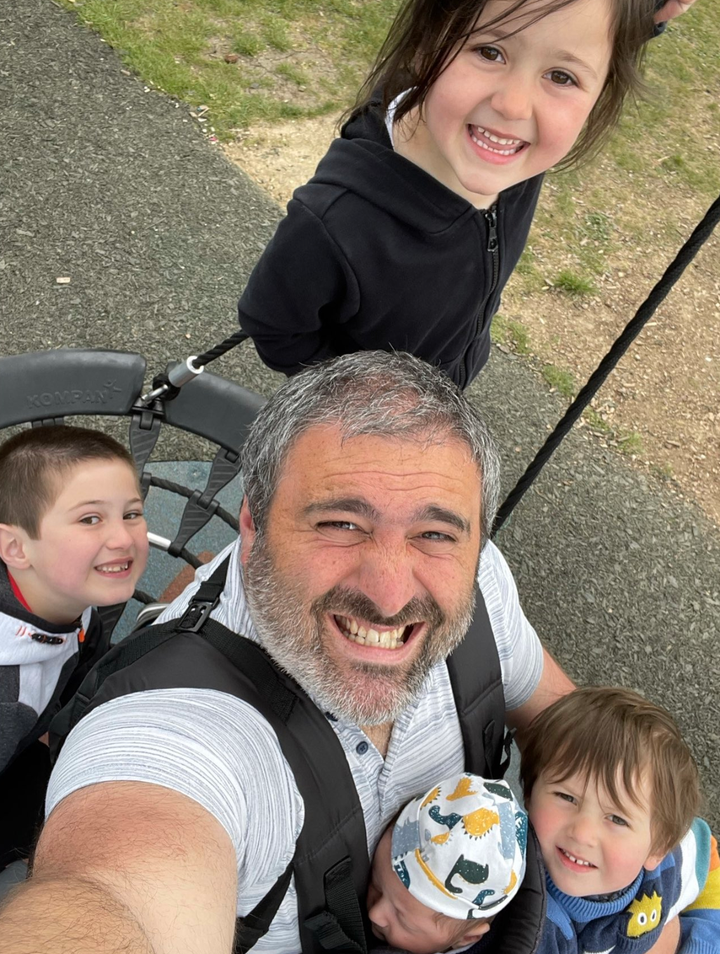 He hopes to raise £250,000 in total. "It's impossible to predict how fundraisers will go," he adds.
"I'm just pleased to be helping, and hopefully in the longer term this sort of initiative will help start a discussion about how formula can become more affordable and accessible to those who may want to buy it with supermarket loyalty points or vouchers."
For low income households or those on Universal Credit, some help is available in the form of Healthy Start vouchers – however the cash value of these vouchers is £8.50 per week (for each baby under one), which is no longer enough to cover the cost of most types of infant formula.
Harris hopes people will continue to donate to the cause. In the comments section on his fundraising page, people expressed their dismay that parents are struggling to feed their children in the UK in 2023.
"I am appalled that people can't afford to feed their babies in this country," wrote one person.
"Everyone needs food and support. These days of hardship mean that some are unable to do that for their little ones, so those of us who can help should do what we can. We all need each other to get by in this life," said another.
Writing on his fundraising page, the father-of-four also addressed critics who suggest if parents can't feed their kids then they shouldn't have them.
"I'm not interested in arguing the toss with the usual suspects on here who scream 'can't feed, don't breed,'" he concluded.
"The harsh reality here is that innocent babies never deserve to suffer."