A four-month-old baby girl has died while on board a Cathay Pacific flight traveling from London to Hong Kong.
Flight CX256, which left Heathrow Airport on Sunday, made an emergency landing at Almaty Airport in Kazakhstan after the child's parents realised their daughter was unconscious and raised the alarm.
Chinese website Apple Daily reports the baby, named Jasmine, was pronounced dead at the airport, despite receiving immediate medical attention.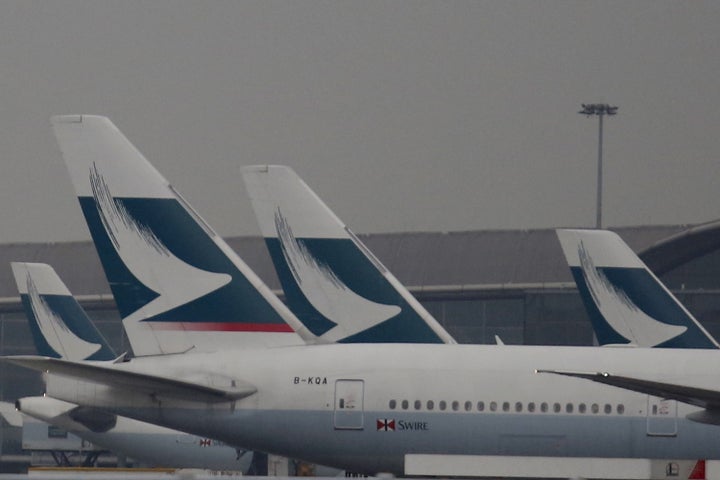 A passenger who is a nurse, delivered first aid to the child during the flight, EJ Insight writes.
It is claimed the baby may have been suffering from a gastrointestinal disorder before the family boarded the plane, though a coroner is yet to officially decide her cause of death.
A spokesman for Cathay Pacific told Huffington Post UK that the child's distraught parents continued their flight to Hong Kong with their daughter's body.
He added: "We are saddened by the incident and offer our sincere condolences to the family."
Two years ago a baby died after being born prematurely on a Cathay Pacific flight from Hong Kong to New York.
The flight was diverted to Japan where the woman and her baby were rushed to hospital, but the child sadly died.