A newborn gorilla in a Chinese zoo most likely hasn't been given the name "Harambe McHarambeface", despite reports to to the contrary.
A report in a publication called the Boston Leader, which has virtually no presence on social media, claimed the gorilla's naming was put to a public poll.
The site claims staff at Jinhua Zoo in Zhejiang province decided to ask the public to suggest names for the newborn ape but it was hijacked by internet pranksters.
The Huffington Post UK was unable to find any mention of the poll on Chinese or English language news sites, and Jinhua's webpage also yielded no information.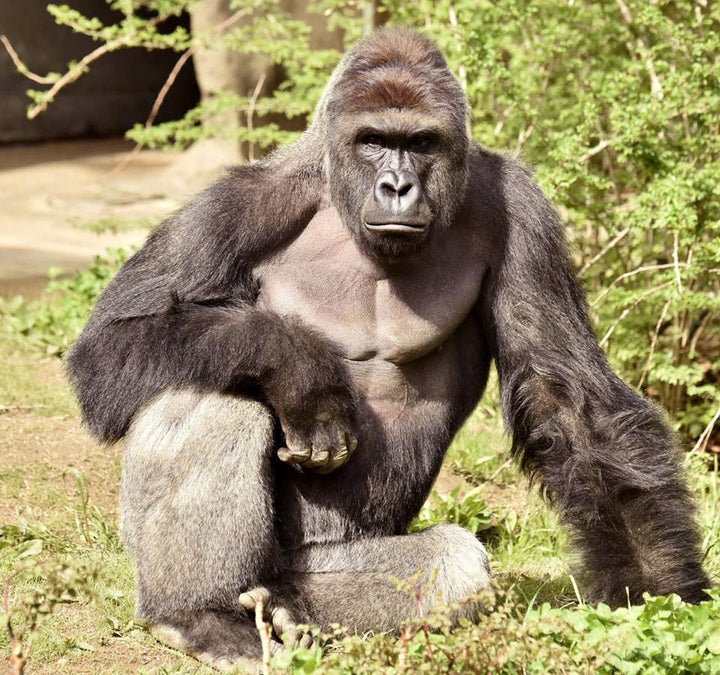 "We do hope it will attract more foreign visitors to Jinhua in future," the Boston Leader quotes a zoo spokesperson as saying. "It is nearly impossible to render Harambe McHarambeface in Chinese language so we hope those who voted will accept that we have decided to give him a different Chinese name."
As you'd expect, the people of Reddit were overjoyed when they heard how far their beloved meme had travelled.
Despite our natural skepticism, we'd love to be prove wrong about this story, and many folks loved the idea of visiting our new hairy friend.