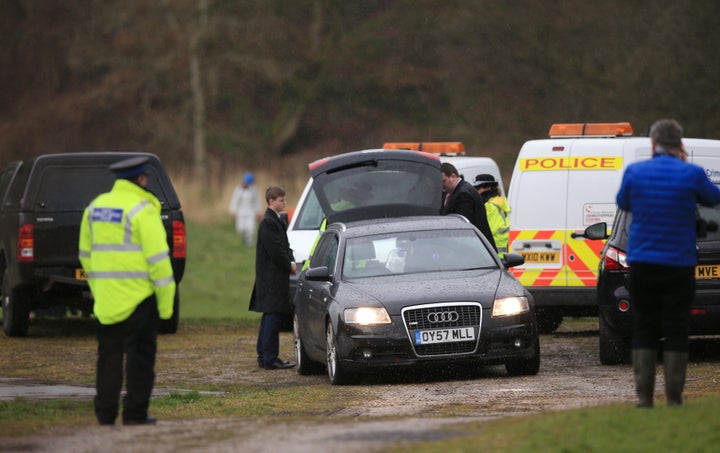 The body of a newborn baby found in woodlands near Manchester last month had two missing ribs, police have revealed, as they use DNA testing to attempt to track down her parents.
The baby, who was given the name Pearl by officers, was found unclothed near Peal Lane, Heywood, around 7.40am on 4 April.
Police told HuffPost on Wednesday that forensic analysis had revealed Pearl had been born with a "congenital defect" but detectives don't know if it contributed to her death or whether her parents were aware of it.
Detective Chief Inspector Lewis Hughes, told ITV news that Pearl was around the age of a fully developed baby "in terms of the pregnancy process", and was capable of being born alive.
He added: "It may be that she was born alive and lived for a short time, or she may have been still born."
He said the police did not yet know if the rib abnormality contributed to the infant's death – or to her being abandoned.
The police said Pearl's DNA has been checked with national databases, revealing thousands of potential matches. Officers are reportedly now speaking to several women in the Greater Manchester area.
Despite extensive enquiries by detectives – supported by a behavioural psychologist – including national DNA database searches, Pearl's parents, "particularly the mother, have still not been identified", the police confirmed.
Pearl is believed to be white but ethnicity testing suggests "mixed heritage cannot be ruled out".
Hughes earlier said of the case: "I know how heart-breaking this case is for everyone involved from emergency services to members of the public and we all want to get to the bottom of what happened to Pearl.
"There have been some unhelpful headlines that circulated over the weekend and we feel it is important to update the public accurately."
The reports from multiple outlets which have been criticised by police have suggested Pearl may have been alive when she was dumped, that her umbilical cord was still attached, and that she was covered in dog and fox bites.
Hughes asked the community not to speculate on the case, "especially considering the distressing details", and urged anyone with information to contact police.
Anyone with information is asked to contact police on 0161 856 4810 or 07387 705768 quoting incident number 368 of 04/04/18. Reports can also be made anonymously to Crimestoppers on 0800 555 111.