The pair appeared alongside one another in EastEnders as Grant and Peggy Mitchell, and remained close long after they had both bowed out of the soap.
During Monday's edition of Good Morning Britain, Ross paid his respects to the late showbiz legend, and shared a story from their first day on Albert Square that proved just how much of a pro she was.
Recalling their first day on set together, Ross reminded presenters Piers Morgan and Susanna Reid that 28 million people were watching EastEnders at that time, saying: "She turned around to me and said, 'Hold my hand dear'. I held her hand and she said – 'I'm going to be sick'.
"She walked over to the corner of the market and was properly sick and then she turned it on – that's the pro she was."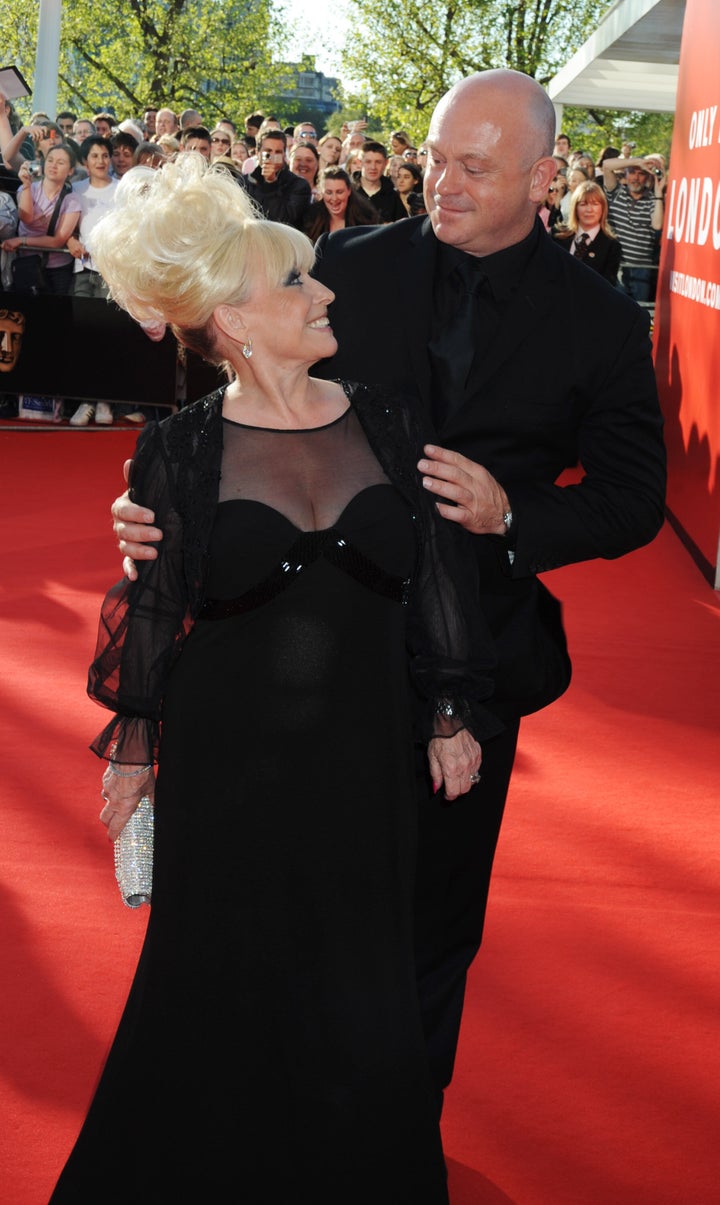 "She had time for everybody, no matter who they were, what their class, whether they were royals, whether they were taxi drivers, everybody she came into contact with," he continued.
Ross went on to say that even as Barbara's dementia worsened, she was still putting others first.
"I spoke to her three weeks ago on FaceTime and by that time Barbara was in a very bad state," he said.
"The nature of the illness is that it comes and goes, and as you get closer to the end, you lose more and more consciousness… and she rang me one Sunday afternoon and she just turned around to me and said, 'I just want everything to be good for you in your life'. And that is something that will stay with me for the rest of my life."
He added: "She was a genuinely good person, and she was very, very lucky to have someone like Scott [Mitchell, her husband of 20 years] who stayed by her side and was a rock for her."
Ross ended the interview by pressuring the government to do more to help those with dementia, stating: "Somebody develops dementia every three minutes in the UK and it's still considered a social care issue. It's a medical issue … it eventually, slowly takes over their entire body.
"We need to spend more money on research and find out how to prevent this disease."
Barbara was diagnosed with dementia in 2014, and went public with the condition four years later.