A barrister has been disbarred from the legal profession for posting a series of anti-Semitic messages on Twitter, including posts praising Hitler.
Ian Millard, 60, who quoted the Nazi leader and hit out at Jews, pro-Zionists, Muslims and "chavs" on had charges brought against him by the Bar regulator at a hearing in London this week.
Jonathan Goldberg QC, who complained about Millard, reportedly told the hearing: "A man who spews out such Nazi propaganda is not fit to call himself a barrister, so I feel satisfied.
"As a fine judge said recently; if we can't all learn to get along there is no hope for any of us."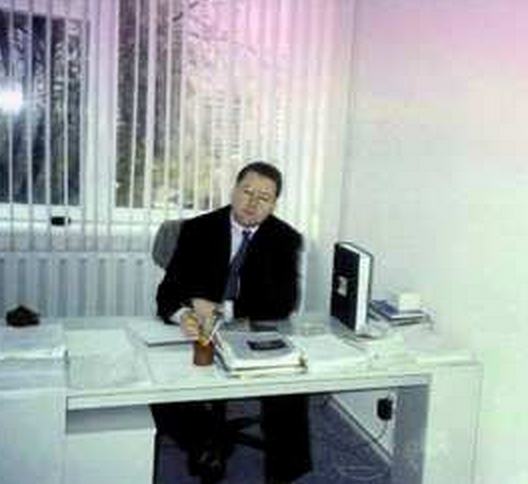 The complaint against Millard, filed in 2014, insisted that his tweets were "racist, anti-Semitic, anti-black, anti-Muslim" and showed him to be an "outspoken admirer of Adolf Hitler".
The tribunal said Millard, who is unregistered and last held a practicing certificate in 2007, posted a series of "seriously offensive" tweets in November 2014 on his Twitter account which listed him as being a lawyer.
In one message, the 60-year-old wrote: "National Socialist Germany 1933-1945. Its flaws were few, its achievements many. Don't believe Jewish-Zionist lies."
In another he branded MP Michael Gove "pro-Zionist" and "pro-Jew" and on the same day he posted a picture of a swastika with a comment in German about Jews. Days later he called French politician Nicolas Sarkozy a "little Jew".
Bar Standards Board director of Professional Conduct Sara Jagger said: "The use of such offensive language is incompatible with the standards expected of barristers.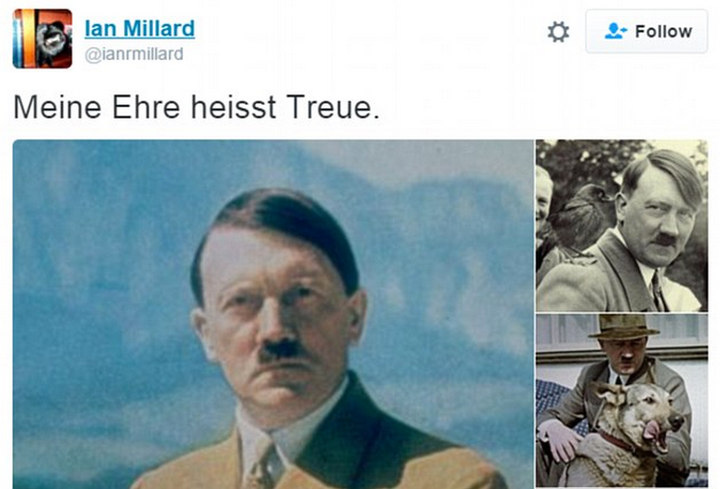 "The Tribunal rightly found that such behaviour diminishes the trust and confidence the public places in the profession and the decision to disbar Mr Millard reflects this."
In his defence, MailOnline reported that Millard said he "rejected these simplistic labels" and claimed that he had not "directly insulted or attacked anyone in any way by addressing them on Twitter".
He also insisted calling people Jews was not offensive and that his Twitter account was not related to his work as a barrister, which he no longer carries out, the website reported.
Millard was called to the Bar in 1991 and worked in London on criminal and civil cases, as well as presenting judicial review applications at the city's High Court.
Times columnist Oliver Kamm applauded the BSB's decision and said Millard was "one of my trolls".
He wrote: "I'm near-absolutist on free speech but applaud ruling."
Despite the ruling, Millard continues to Tweet offensive messages. Above a Nazi emblem of a swastika and eagle, he tweeted on Thursday: "Whatever happens to us in the course of life, we are back and are pressing forward to ultimate victory."
Responding to the disbarment, Gideon Falter, chairman of Campaign Against Anti-Semitism said: "Anti-Semitism is a cancer in society and it must be met with zero tolerance. Anti-Semitic crime not only results in police action, but in regulatory action too.
"We commend the Bar Standards Board's decision, which sends a clear message that antisemites will suffer devastating professional consequences for their actions. Ian Millard is a neo-Nazi who spends his days inciting hatred against Jews and it is right that he has been stripped of his role in the British justice system."
The Mail suggested that proceedings were now likely to also be brought against Millard in the US, where he is still a member of the New York bar.