The bond you have with your baby is inspiring, intimate and lasting.
It's also a lovely way for you to get to know your baby, from the shape of their nose to the adorable wrinkles on their back.
One of the best ways to maintain skin-to-skin contact with your little one as they grow is to share bath time with your baby.
Not only is bathing with your baby an opportunity for cuddles and bonding, but as babies get bigger, bath time becomes a special multi-sensory learning experience, where they can splash and play, enjoy bubbles and toys and practise their babbling and chatting skills.
Here are five reasons you should make bathing with your baby part of your parenting routine:
It's A Tech-Free Zone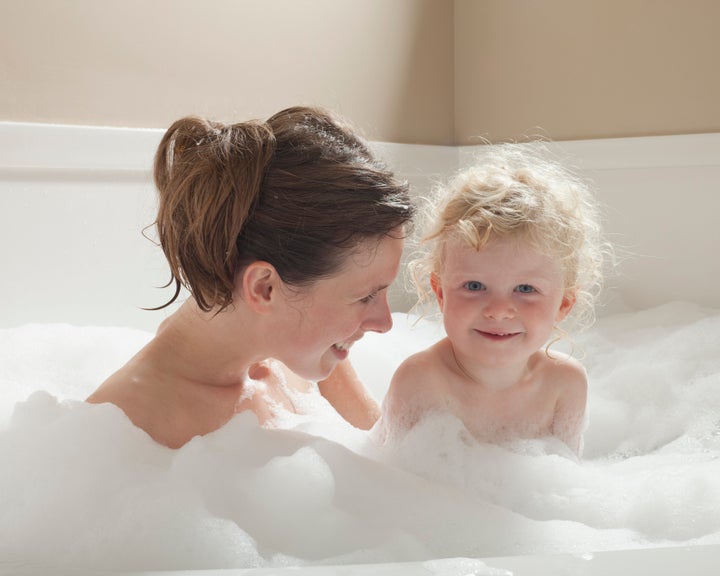 We lead very busy lives. And we're always connected. Especially as new parents juggling baby time with work commitments, social engagements, seeing our families and, of course, remembering to pay (at least occasional) attention to our partners and ourselves.
So even when you're looking after a baby, it's easy to get distracted by a text message or email, or feel preoccupied about one of the million other things you're meant to be doing...
Getting into the bath with baby can be a wonderful opportunity to ditch the mobile and tablet for half an hour and simply enjoy relaxing with your precious child. You can chat to your baby, sing them songs, and just be together. With no distractions.
It helps to establish a routine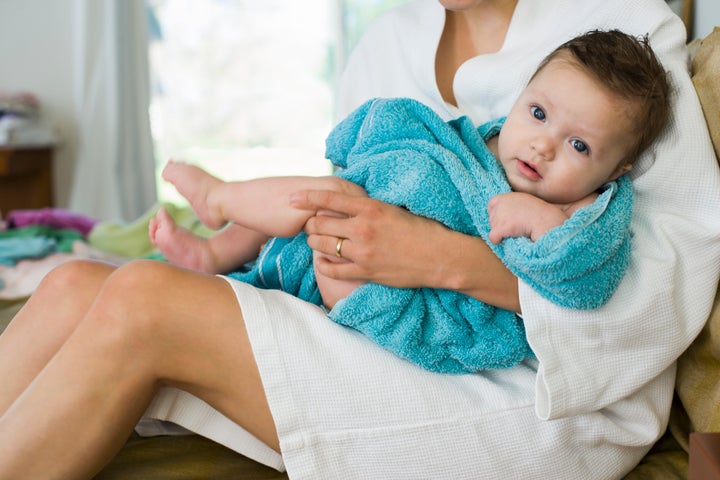 Getting your baby into a routine from the get-go is essential for helping your baby to understand about sleep patterns, and ultimately realise that sleep is something that should be happening in the evening.
Every evening, hopefully.
Start that routine off with a cosy bath with baby to help you both feel relaxed. After drying baby, think about a soothing baby massage for 10, or have a cuddle as you read them a book (it's never too early to start reading to your little one!) before giving them their last feed of the day and putting them to bed.
It Gives You A Chance To Look After Yourself, Too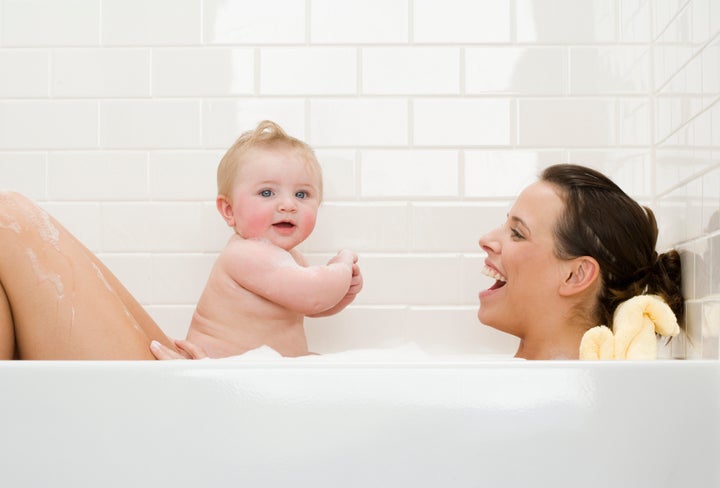 The early days of having a baby are pretty much a chaotic blur that involve you feeling under-cared for - in most ways. While you can't predict whether or not you'll be getting any consistent sleep, you can at least ensure you get a daily wash if you and baby have a bath together every night.
Bathing with baby also gives you a chance to give yourself some much-needed TLC and get your skincare needs under control (pregnancy hormones may have left skin feeling dry, patchy, itchy and eczema-prone). Help to hydrate skin with Oilatum Shower Gel*, the fragrance-free formula is proven to maintain the skin's moisture barrier.
Unlike traditional soaps which cleanse the skin but may also leave it feeling dry and irritated, Oilatum Soap is clinically proven to be as mild to the skin as water alone.
The best part? All of these bath and body products are mild enough for your baby's sensitive skin, so you and baby can share!
It's Easier Than Washing The Baby Out Of The Bath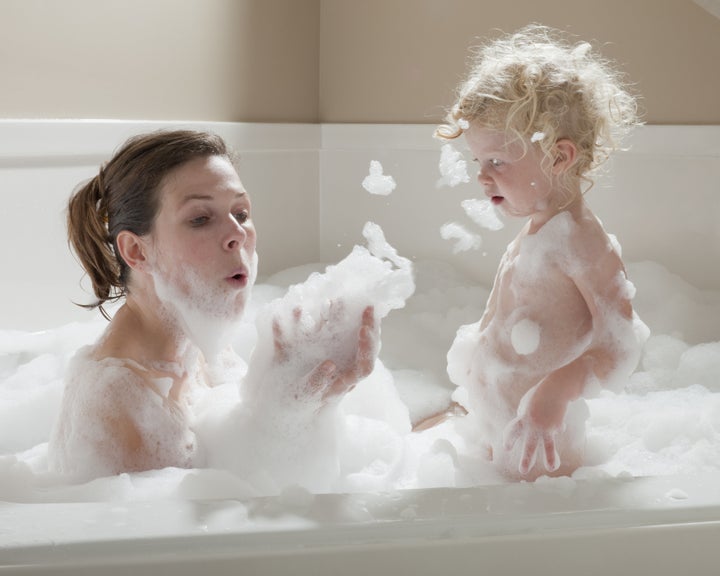 Washing a baby can be a daunting task, and it requires some serious strength to grip baby in the right place, hold their neck up and get them clean at the same time.
But getting in the bath with baby - especially in the early days - is a lot easier, and chances are, you'll end up washing them more thoroughly.
A few things to look out for: make sure you test the water before you put baby in the tub, enter the bath yourself first and have your partner hand you the baby to avoid slipping with the baby in your arms and be sure to have everything ready for your bath before getting in.
You Can Even Breastfeed In The Bath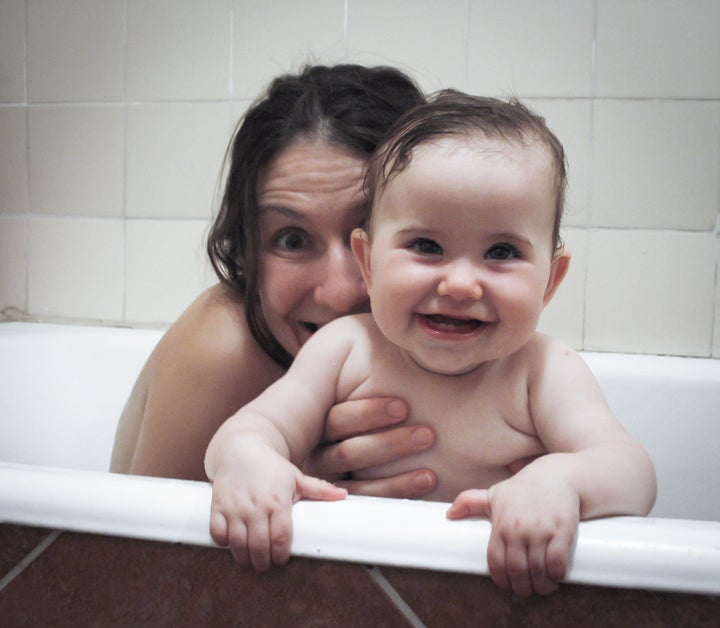 For many mums, nursing in the bath is pure bliss. It offers a nice change of scene from the usual breastfeeding spots (your bed, the sofa), the warm water can be good for the letdown of milk and quite simply, it's relaxing.
Breastfeeding in the bath is also a wonderful way to keep building up that close bond with your baby.
*Oilatum Shower Gel Fragrance-Free (light liquid paraffin) is for the treatment of eczema and related dry skin conditions. Always read the label."