Not since... 'Star Wars: The Force Awakens' has expectation been so huge for a film.
'Batman Versus Superman: Dawn of Justice' blasts into cinemas this week, with producers hoping the box office takings will safely return their enormous investment into actors Ben Affleck, Henry Cavill, Gal Gadot, director Zack Snyder, more special effects than you can throw a Kryptonite spear at, and herald the dawn of a brand new Justice league to rival anything Marvel might come up with.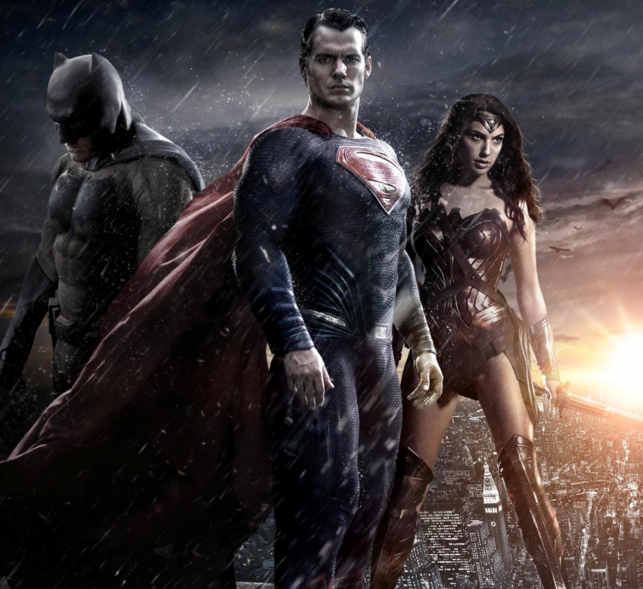 Has it paid off? Well, first reviews are in and, while the film will surely draw in the comic fansters in their thousands, its heroes surely won't be able to catch all of these bullets mid-air. For example...
Robbie Collin at The Telegraph:
"[The] Wagnerian final brawl is exactly what you want in a film called Batman V Superman: Dawn of Justice – but it doesn't come close to compensating for the blithering chaos that preceded it. The first hour in particular is so haphazardly assembled, I honestly wondered if a reel had gone missing from the projection booth."
Jen Yamato at the Daily Beast:
"It's a trying and utterly deflating thing to spend hours watching two well-intentioned heroes fighting for no reason at all. The hollowness of Batman and Superman's actual beef effectively neuters everything that's interesting about juxtaposing these two heroes: Vigilante human v. godlike messiah, cool guy loner dude v. goofy four-eyes, confirmed bachelor v. dopey monogamist. The action veers from explosion-filled car chases on slicked down Gotham streets to bruising brawls in abandoned buildings, but any promise of deeper meaning dissolves the minute Batman and Superman start trading blows... Batman, Superman, and Lois would've saved themselves a lot of time and energy if someone had just started a group text."
Geoffrey Macnab at the Independent:
"In the final reel, the film begins to unravel. The fight sequences and explosions are well enough choreographed but can't help but feel anticlimactic. The plotting becomes ever more simplistic. It's as if the green kryptonite hasn't just enervated the heroes but the filmmakers themselves. There is also a lingering suspicion that both these superheroes work better when they're flying solo."
"This superhero-smorgasbord directed by Zack Snyder melts into an electric soup of CGI. Effects are so overused that any conviction explodes in a giant fireball -- indeed endless fireballs. The result is an enervating two and a half hours."
Joshua Rothkopf at Time Out:
If there's any justice, dawning or otherwise, at the multiplex, audiences will reject Zack Snyder's lumbering, dead-on-arrival superhero mélange, a $250 million tombstone for a genre in dire need of a break.
'Batman Versus Superman: Dawn of Justice' is in UK cinemas from Friday. Trailer below: