It was announced on Tuesday morning that the BBC will be closing its Food website as part of a company-wide streamlining process, prompting outrage from taxpayers who didn't want to lose their beloved recipes.
HuffPost UK Comedy can now exclusively reveal the final recipe that will be published to BBC Food: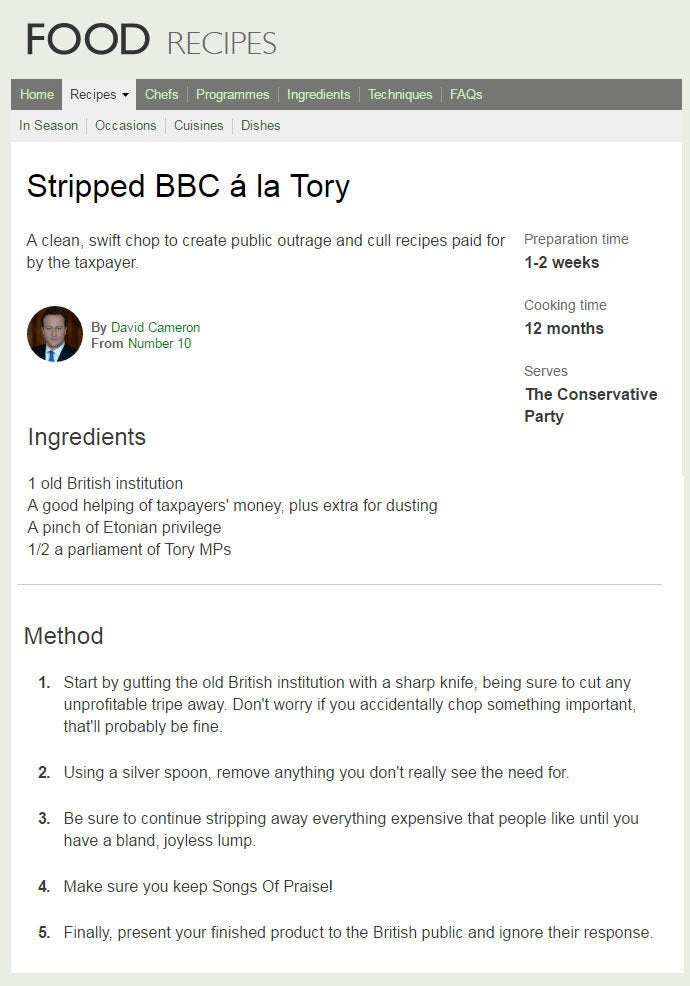 The food site will not be updated or linked to, but if users know the URL for any of the recipes they will still be able to access them.
Recipes from TV shows will still be posted online but will only be made available for 30 days.
Understandably, Twitter users are venting their frustration: